For the fifth year, 40 of the industry's future leaders were honored at the Inland Marine Expo with the "40 Under 40" award, which recognizes individuals for their outstanding contributions to the inland marine transportation industry in a variety of fields. All 40 honorees were nominated by executives and peers for their hard work and dedication to the industry.
Over the course of 10 weeks, The Waterways Journal is featuring recipients. This week we recognize Shane Irby, Jeffrey "Todd" Kimery, Andrew Kimmel and Lucian Lott.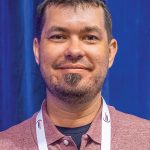 Shane Irby
Shane Irby, 38, is logistics manager for Waterfront Services Company.
Irby started his career with Waterfront Services Company in Cairo, Ill., in April 2011 as a deckhand. He has 15 years of river industry experience, having previously done line-boat decking on the Tennessee River. Although he loved being on the water, he soon gained interest in the dispatch position and its responsibilities.
Sign up for Waterway Journal's weekly newsletter.
Our weekly newsletter delivers the latest inland marine news straight to your inbox including breaking news, our exclusive columns and much more.
As he moved up the ladder, Irby was able to uncover the potential need for a short-haul line service to better serve Waterfront Services customers, said Dayna Tappan, the company's human resources director. He pitched the idea and developed a plan of action, and the idea became a reality. The service generated a revenue stream instantaneously.
In his new role of sales and logistics manager, Irby is one of the primary points of contact between the customer and Waterfront Services. He provides quotes for upcoming work as well as assisting in billing. He also is a leader for the dispatch team.  
"He ensures that our customers are being taken care of in a seamless manner," Tappan said.
Irby also keeps up with past and present KPIs and metrics for future improvement. "It's fun to dig in to the reasons why you missed out on revenue, to identify opportunity and then capitalize on it," Irby told Waterfront Services in a March management meeting. "I love to find ways to save our customers valuable time and resources."Tappan said Irby has been an integral part in the logistics and sales team expansion. 
"He always has a smile on his face and is the definition of a team player," she said. "There are so many new opportunities coming to Waterfront Services.  Shane can't wait to make those dreams a reality. His true goal here at Waterfront is to be a one-stop shop to better assist the marine industry."
Outside of work, Irby is married to Erica, and they have five children: Brooklyn, 16, Gus, 8, Issac, 6, Wilson, 4, and Jack, 2.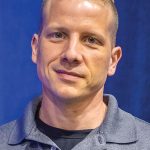 Jeffrey "Todd" Kimery
Jeffrey "Todd" Kimery, 41, is a regional maintenance program manager for the U.S. Army Corps of Engineers.
He is a veteran of the U.S. Army and served his country as an airborne ranger out of the 2nd Battalion, 75th Ranger Regiment based at Fort Lewis, Wash.
Upon discharge from active duty, Kimery attended the University of South Florida and graduated with a Bachelor of Science in chemical engineering. He is continuing his education with a focus on computer forensics.
Kimery started his career with the Corps of Engineers in 2014 as an information assurance manager and then was promoted to assistant operations manager for the Louisville district in 2017. During his time overseeing lock and dam operations, he was instrumental in coordinating and communicating clearly the maintenance and operational risk issues with the navigation industry and recreational stakeholders along the Ohio River.
"His personal drive to improve processes and procedures along with his experience in data analysis was instrumental in significantly refining and defending the budget requests for his projects," said Brady Beckman, repair fleet chief. "This allowed Louisville District to compete very well for limited operations and maintenance dollars available to maintain and repair civil works infrastructure across the U.S. Army Corps of Engineers."
In 2019, Kimery was selected for his current position as the regional maintenance program manager for the Great Lakes and Ohio Rivers Division. 
"In this senior level manager position, he has excelled and continually drives very important strategic initiatives including, but not limited to, river information services development and standardization of locks and dam components, and he has personally developed an automated lock scheduling tool that has significantly cut the time required to build a regional maintenance schedule in a logical format that is easily understood by all levels of waterways owners, operators and managers," Beckman said.
Kimery also serves as the division dive coordinator.
"Todd has always been a pleasure to work with and a consummate professional who takes great pride in accomplishing his duties and responsibilities, wherever his expertise is needed," Beckman said.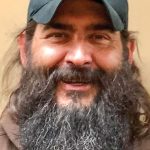 Andrew Kimmel
Andrew Kimmel, 40, is project engineer for National Maintenance & Repair of Kentucky.
He has worked for National Maintenance for 10 years, moving up through the ranks to become a project engineer. He is the lead technician for the GE (Wabtec) engine, for which National Maintenance & Repair is a distributor.
"Andrew is known for his hard work and dedication," said Steve Latino, senior general manager for National Maintenance & Repair of Kentucky. "His reputation throughout the industry is for being a hard worker."
Latino added that customers do not hesitate to call Kimmel directly any time they need help.
"Andrew is a great asset to our company and a very knowledgeable technician in this industry," he said.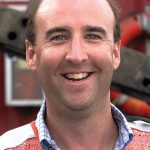 Lucian Lott
Lucian Lott, 36, is business development/director of logistics for Turn Services.
Lott grew up going to work with his father, Lucian Lott Sr., on the waterfront at National Marine's fleet in Mobile, Ala. He began his career in his early 20s, working in a small investment group in Mobile, where the portfolio consisted of everything from real estate to oil and gas equity options. The exposure to the oil and gas market was the catalyst for his career move into offshore oil and gas services.
After a tenure working in Central America and South America, Lott returned to the United States in 2014 and founded Jubilee Towing, starting with a single vessel and growing the business until it had four. In 2019, Lott and his brother, Trevor Lott, sold the fleet and a fleeting position in Houston, Texas, to Turn Services. As part of the agreement, the Lott brothers joined Turn Services in a business development capacity.
In the past two years, Lott has worked closely with the Turn Services team to expand the company's fleeting footprint and service offerings, said Mario Munoz, president of Turn Services. These include the acquisitions of Michoud Fleet and Bayou Fleet and the purchase and development of a permanent fleet in Houston. In addition to his business development role, Lott serves as the company's director of logistics, where he oversees the operations of the dispatch department.
"Lucian has been an invaluable member of our team since joining Turn Services," Munoz said. "He has played an integral role in identifying new opportunities for Turn Services, and in reshaping internal processes to support our growth. His work ethic and attention to detail have inspired our dispatch team to strive to continuously improve and expand the services we provide to our customers."