For the fifth year, 40 of the industry's future leaders were honored at the Inland Marine Expo with the "40 Under 40" award, which recognizes individuals for their outstanding contributions to the inland marine transportation industry in a variety of fields. All 40 honorees were nominated by executives and peers for their hard work and dedication to the industry.
Over the course of 10 weeks, The Waterways Journal is featuring recipients. This week we recognize Rick Martin, Norabel Matamoros, Paul Matthews and Joseph Meerman.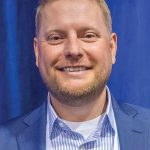 Rick Martin
Rick Martin, 39, is vice president of open barge freight for Marquette Transportation Company.
Martin joined Marquette Transportation Company in 2011 as a logistics manager and was promoted to vice president of open hopper barge freight in 2016. In his role, he builds and maintains relationships with open hopper barge customers and ensures that the company is meeting customers' needs.
"As the primary contact point for open hopper barge sales, Rick identifies new business development opportunities for Marquette in this space," said Jeff Hudson, CHRO, Marquette Transportation. "Rick does a great job in representing Marquette in the marine industry and with our customers.  He is a self-starter and has a strong entrepreneurial spirit."
Outside of his responsibilities at Marquette, Martin has spent time serving on the board of the River Discovery Center. He is also actively involved in his church.
"Rick is a great representative of Marquette Transportation and an asset to the marine industry," Hudson said.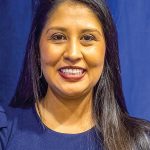 Norabel Matamoros
Norabel Matamoros, 34, is the account manager for Kirby Offshore Marine, dealing with the Jones Act-ATB Tows.
Matamoros has worked in the inland and offshore barge industry for 11 years. She has had many roles at Kirby, including in tankering, logistics, scheduling and customer management.
"She does her work the right way by putting the customer needs first while creating a culture of safety," said Matt Garza, sales manager at Kirby Offshore Marine.
She has also taken an active role in Women in Maritime Operations (WIMOs), serving as treasurer of the Houston division.
Sam Williams, operations manager for Bunker One USA, said Matamoros is committed to her operational role with every loading/discharge to ensure that products are delivered with optimized performance and minimal downtime.
"Norabel is rooted in her role with Kirby Offshore and the maritime industry," he said, also complimenting her dedicated values and noting that he expects great things from her for many years to come.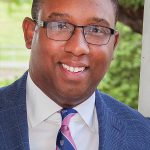 Paul Matthews
Paul Matthews, 38, is executive director of the Port of South Louisiana.
Matthews' port journey began at the Port of New Orleans as the community affairs manager. In May 2017, he became deputy director at Plaquemines Port Harbor and Terminal District. There, he negotiated a design agreement with the U.S. Army Corps of Engineers for placement of beneficial use dredge material in the Mississippi River-Gulf Outlet, a project with a total construction budget of $4 million.
"He secured $130,000 in supplemental state pay for port fire and safety rescue captains and engineers, procured more than $1 million in Port Security Grant funds and negotiated the lease of 600 acres to develop a $650 million crude oil terminal with a private investment of $2 billion," said Harrolynn Sherman, assistant port manager for the Plaquemines Port Harbor and Terminal District. "Also during his tenure, more than $20 billion in private investment has been announced, including an $18 billion Venture Global investment to export 40 million tons of LNG, doubling the tonnage of the port, which is currently the 12th largest in North America."
Prior to assuming his role as deputy director, he successfully orchestrated a $1.7 million academic partnership with the University of New Orleans Transportation Institute and established the Port of New Orleans' Community Outreach Program, which provided more than 300 tours and 200 presentations to more than 6,000 civic, business, academic and government leaders.
Matthews is a member of many maritime and civic organizations, including executive committee member of Ports Association of Louisiana, board of directors for the Plaquemines Association of Business and Industry, board director for Global Maritime Ministries and serving on the Tulane University School of Continuing Studies Advisory Board. He is also a member of several American Association of Port Authorities committees.
When he assumed his current position in January 2022, Matthews became the first African American port director in the state of Louisiana.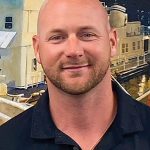 Joseph Meerman
Joseph Meerman, 33, is commercial manager–Gulf for American River Transportation Company (ARTCo).
Meerman has worked for ARTCo in a variety of roles and in various locations.
"Since returning to the New Orleans area in 2012, Joey has been a top performer within the organization and has continued to demonstrate leadership, logistics, operational and customer service skills that have paved the way for his upward trajectory with ARTCo," said Jake Brodbeck, vice president of ARTCo.
Meerman now manages the Gulf dispatch, stevedoring and northbound logistics teams from the ARTCo office in Waggaman. In addition to his daily responsibilities, he is heavily involved with shaping and executing overall company strategy in the Gulf region, Brodbeck said.