For the fifth year, 40 of the industry's future leaders were honored at the Inland Marine Expo with the "40 Under 40" award, which recognizes individuals for their outstanding contributions to the inland marine transportation industry in a variety of fields. All 40 honorees were nominated by executives and peers for their hard work and dedication to the industry.
Over the course of 10 weeks, The Waterways Journal is featuring recipients. This week we recognize Jack Nash, Nick Nassar, Zach Oswalt and Merritt Parsons.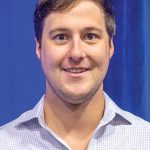 Jack Nash
Jack Nash, 28, is an analyst for Maritime Partners LLC.
He has worked in the position since 2019. 
"During his time with the company, Jack has taken on increasingly more responsibilities and a tough work load," said Austin Sperry, Maritime Partners president and co-founder.
Most notably, he has assisted in the due diligence and structuring of the company's recently announced joint venture, e1 Marine. 
E1 Marine is working to decarbonize the shipping industry through the use of hydrogen reformers that convert methanol into pure hydrogen at the point of consumption onboard the vessel. The technology will enable the company's new 2,000 hp. towboat, the mv. Hydrogen One, to be the first of its kind, a zero-emission and IMO2030 compliant towboat.
"Jack is one of the first people in the office and usually the last one to leave at night," Sperry said. "He deserves this recognition. He's earned it."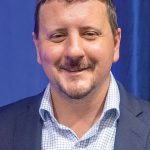 Nick Nassar
Nick Nassar, 36, is president of Colby Service & Supply.
He entered the marine industry in 2013 with the purchase of Colby Service. Since then, he has grown the company from his father's garage into a multi-state industrial safety and marine supply company with facilities in New Orleans and Houston, servicing Gulf Coast, inland and, on occasion, international customers.
Nassar is a Louisiana State University graduate. He started his career in government relations, working for the Louisiana state legislature in Baton Rouge. He returned to his roots in 2013 by purchasing a small, startup supply business from his father.
Nassar relied heavily on the experiences and knowledge of marine service and supply gained while assisting his father throughout his adolescence in order to grow his business, said Blake Hebert, general manager of Associated Terminals of St. Bernard in Arabi, La.
"Since 2013, Nassar has seen exponential growth while maintaining a vision for his father's little start-up," Hebert said. "He strives to be the go-to supplier for marine and industrial companies. Focusing on service, Colby's goal is to ease the processes of supply-sourcing and delivery through knowledge of industrial and marine environments, industry-leading inventory and fast delivery, all at the best price possible. Nick sees his customers as partners, not customers."
Nassar also serves as second vice president of the New Orleans Propeller Club.
Kenny Brown, owner of Maritime Throwdown, called Nassar forward-thinking and said his focus on customer relations is second to none.
"Colby Supply is a small supply company that Nick has developed to meet the demands of the maritime industry while keeping the small company relationship that's so important," he said.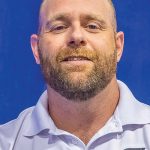 Zach Oswalt
Zach Oswalt, 36, is a fleet supervisor with American River Transportation Company (ARTCo).
Capt. Jeremy Brown and several members of his deck crew said they nominated Oswalt, their fleet supervisor, because they believe the contributions he has made in the time since he came from the ADM barge terminal in Evansville, Ind., last year have been "significant, to say the least."
"He's brought another dimension to our safety culture, valued each of us as people and not just employees and helped all of us laymen understand things more from an administrative side because he's actually one of us and takes the time to hear out each member of the team's individual needs and issues," Brown said.
Oswalt began his career on the river as a deckhand for National Maintenance in 2003. He served eight years in the Army afterward, including combat tours in Afghanistan, before coming back to the industry in 2011. He made the move to ARTCo in 2017.
"He had to give up his passion for linehaul and heavy tow piloting when he became a single father to a little boy," Brown said. "ADM let him transfer over to landside operations, and he began his career again as an elevator worker in one of the company's grain elevators in Indiana. His hard work there did not go unnoticed, and he quickly was promoted to a river operations manager role for Evansville's fertilizer/salt unloading terminal. After doing that for almost three years, an opportunity came up for the fleet supervisor position in Cairo, close to his hometown of Paducah, Ky., and he was decided to be the man for the job."
Brown said both morale and productivity have improved since Oswalt's arrival.
Additionally, he highlighted Oswalt's service to his community, including volunteering with Living Lands & Waters to help with tornado cleanup in the area.
"I think most importantly, he sincerely cares about each and every one of his colleagues and direct reports," Oswalt said.
Derek Talley, operations superintendent at ADM in Evansville, said Oswalt shows drive and integrity that are rare in any line of work.
"I saw potential in him and moved him from hourly to salary as my assistant," he said. "A year later he put in for a promotion at ARTCo and took it. He has done a tremendous job in that role. Even after his direct boss had to go on leave and Zach was left to run the show, he never backed down and is pulling them together at an exceptional rate."
Elijah Young, safety training mate for ARTCo, said Oswalt "goes above and beyond."
"Zach does anything and everything he can to help," he said, adding that he makes sure crewmen have anything they need to get through the hottest days and the coldest nights.
"If something is wrong down on the boats, he's the first one down to help the crewmen figure out a solution," Young said. "No matter the time of day or night, Zach will answer the phone to discuss any issues that you may have. He is polite and respectful to everyone that walks through his doors. He makes you feel that you mean more to him and the company than just an employee. He always answers his phone and always makes time for whatever situation comes up."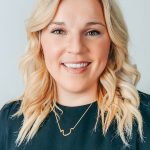 Merritt Parsons
Merritt Parsons, 30, is director of training and development for Louisiana Cat.
In this role she leads training and professional development initiatives for all Louisiana Cat team members, including technical skills and leadership skills development.
Prior to joining Louisiana Cat, she was employed by Associated Terminals.
After joining Associated Terminals as an intern, she was hired as a training coordinator in 2016 and held roles with increasing responsibilities, ultimately serving as the company's director of human capital development.
Parsons earned her master's degree in human capital development from the University of Southern Mississippi in 2020 and completed the senior certified professional certification (SHRM) in 2022 while maintaining a full-time work schedule.
Additionally, she serves as secretary for the Southeast Louisiana chapter of Women In Maritime Operations (WIMOs) and is additionally a member of the Women's International Shipping & Trading Association (WISTA) and the Society for Human Resource Management (SHRM).