Shippers and operators in need of vessel and fleet management services have a new option following the recent launch of Reliant Maritime Solutions LLC. The Paducah, Ky.-based company was founded by industry veterans David Abney and Jeremy Tardy to offer crewing, logistics and horsepower services throughout the inland waterways. Abney is CEO of the company and will oversee operations in the South, while Tardy is president and will handle Upper Mississippi and tributary operations.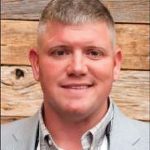 For the duo, who met about 16 years ago while working on a towboat in the New Orleans area, launching their own business is a dream come true that grew out of their early days working on the deck.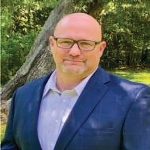 "I was fresh out of high school, and I got a job on a dinner bucket boat up on the Kanawha River where I grew up," Tardy said. "I did that for about a year, then I started line hauling. I guess I was just hooked at an early age."
That eventually led Tardy into the wheelhouse and south to New Orleans, where he met Abney.
"We've worked together on boats and in shoreside roles, and we've always had a shared vision of having a company with the same goal in mind," Tardy said.
The pair formally launched Reliant Maritime Solutions earlier this year, and they expect to have their first vessel management contract in place soon.
"We're starting this business poised to take advantage of opportunities on every river system," Tardy said. "Starting out, we're going to be operating on the Mississippi River system. We have the experience and the ability to run anywhere, and we believe we can recruit the right crews to run anywhere."
Vessel owners can expect to see Abney and Tardy behind the sticks on board vessels, working side by side with crew members. 
"By nature, we're going to be out there with boots on steel," Abney said. "That's the way we've always done things."
Tardy and Abney said they've walked in the mariners' shoes, making them able to communicate expectations and cast a vision for what opportunities lie ahead for crew members.
"We've missed the birthdays and anniversaries," Tardy said. "We understand what the guys and gals are going through and can empathize. We can provide them opportunities to succeed also. We understand what it's like from when we were coming up. It's hard sometimes to get an opportunity, hard to get the break you need to take that next step in your career."
Through the pandemic, many companies have scrambled to crew vessels. Tardy and Abney believe their background and vision for growing the company will translate to success for vessel owners and individual crew members.
"Our goal is, not only to provide quality service to the industry, but also provide a really good place to work for the guys and gals on the water," he said. "To recruit good people and keep good people, you have to have a good working environment, a place with goals and expectations. Once you reach them, reward them."
Abney said the message is simple: hard work and professionalism lead to success.
"This is a great industry where someone straight out of high school, within four or five years, can make six figures working half the year," Abney said. "We want to show them the path forward, whether that's in the engineroom, the wheelhouse or tankering."
Tardy admitted that he grew up understanding that the vision for him was to go to college, but then came his summer job on a towing vessel.
"A friend of mine said, 'We need some summertime help,'" Tardy recalled. "That's all I expected it to be. Thankfully, I went to work for a guy who was an entrepreneur for most of his life. He had a bunch of towboat tales. After listening to those, I was hooked. I never expected not to go to college, but towboating happened to be my path. I'm fortunate that it was, because not many people get to do something they truly enjoy."
As for the name "Reliant," it goes back to an old Amherst-Madison vessel that Tardy worked on early in his career.
"While I was decking on a boat called the Reliant for Amherst, they had ordered new name boards, and of course the old name boards were just getting tossed," Tardy said.
He asked if he could take one of the old name boards home.
"We hung it up in the garage, and it's been hanging there for almost 20 years," he said. "When we were trying to decide on a name for the company, we just happened to look up at the wall, and there it was—reliant. It brings a lot of history from our backgrounds to the company, and the word itself is a good description of both of us."
To learn more about Reliant Maritime Solutions, find the company online at www.reliantmaritime.com.