Industry People On The Move: July 2022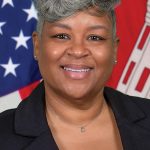 • Andrea Williams has been named the Memphis Engineer District's Operations Division chief. She is responsible for the operation and maintenance of the physical support branch to include the Ensley Engineer Yard Marine Maintenance Center; the Mississippi River Regional Channel Improvement Fleet, which includes the Mat Sinking Unit, Dredge Hurley and mv. Mississippi; and providing support to Engineering and Construction Division as well as Programs and Project Management Division.
Williams is a Nashville, Tenn., native. She graduated from Tennessee State University in 1994 with a bachelor's degree in civil engineering. Williams also holds a master's degree in civil engineering from Virginia Polytechnic Institute and State University.
 Williams started her Corps of Engineers career as a co-op student with the Nashville District. She joined the Memphis District in 2000, serving as a civil engineer in the Construction Branch. She was promoted in 2002 to supervisory civil engineer and served as Water Data Section chief. In 2011, Williams moved to the Operations Division, where she served as Plant Section chief at Ensley Engineer Yard. Williams joined the Galveston District in 2019, serving as an operations project manager over Addicks and Barker dams and Wallisville Lake. In January 2020, she deployed to Afghanistan for two years, supporting Operation Freedom's Sentinel, where she was the Technical Services Branch chief. Williams returned to the Memphis District in January 2022 when she was selected to serve in a temporary position as Operations Division chief and was subsequently hired to fill the position permanently.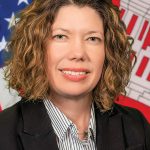 • The Memphis District also announced that Elizabeth Burks is the district's new Engineering and Construction Division chief. In this role, she is responsible for the engineering and construction of flood risk management, navigation, ecosystem restoration and water supply projects within the boundaries of the Memphis District, which includes portions of Mississippi, Tennessee, Arkansas, Missouri, Illinois and Kentucky.
Burks joined the Memphis District in 1999 as a civil engineer intern. She's worked in various offices, including Construction, Hydraulics & Hydrology, Technical Services, Project Management and Project Development. Projects she's worked on include the rebuilding of New Orleans after Hurricane Katrina, the historic 2011 flood on the Mississippi River, the Grand Prairie Project and the Regional Channel Improvement Program.
Since 2016, Burks has been the assistant deputy for project management, regional channel improvement project manager and Project Development Branch chief. In these roles, she was the primary consultant and adviser to the deputy for project management, focusing on developing the district's outreach programs, and managing the Regional Channel Improvement Program across the Memphis, Vicksburg and New Orleans districts.
Burks graduated from the University of Memphis in 1997 with a bachelor's degree in civil engineering. She is a registered professional engineer in the states of Tennessee and Arkansas and is certified as a project management professional. She is also certified as a Lean Six Sigma practitioner and holds the status of black belt.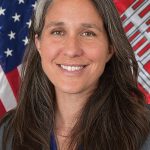 • Kristina "Kristi" Hall has been named the new Regulatory Division chief for the Vicksburg Engineer District. 
Hall previously served as the district's strategic planner, where she oversaw employee development programs, administered knowledge and quality management activities and was the lead coordinator for the district's executive staff, senior Corps leaders and district partners.
Serving as an environmental scientist with private engineering firms and the Mississippi Department of Transportation, as well as a contractor with the Corps' Engineer Research and Development Center Environmental Laboratory, Hall has more than 20 years of experience in the public and private sectors. In addition, she has worked as the Regulatory Division's lead for compensatory mitigation, National Environmental Policy Act matters and geographic information systems. Prior to her work with the Corps, she owned and operated her own environmental consulting firm.
Hall is a professional wetland scientist and holds a bachelor's degree in biochemistry from Virginia Polytechnic Institute and State University and a master's degree in fisheries and wildlife biology from Colorado State University. She is a Mississippi Valley Division Emerging Leader and manager of the Vicksburg Leader Development Program.
She and her husband, Andy Hall, the district's Navigation Section chief in the River Operations Branch, have two teenage children.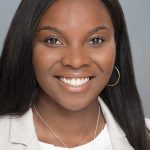 • Tomeka Watson Bryant has been named general manager of the New Orleans Public Belt Railroad (NOPB), a wholly owned subsidiary of the Port of New Orleans. With the promotion, she becomes the first African American woman to lead a short-line railroad in the United States.
Watson Bryant, a second-generation railroader, brings both operations and commercial experience in the railroad industry to lead NOPB, a Class III railroad on the nation's fourth largest rail gateway that connects with six Class I railroads and serves Port NOLA and local industry. During her five years with NOPB, she oversaw business development and customer service as manager of sales and marketing and pioneered a successful safety program. Watson Bryant's resume includes Class I railroad experience; she launched her career as a trainmaster for both CSX and NOPB.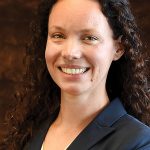 She succeeds M.D. "Mike" Stolzman, who was promoted to chief operating officer of Port NOLA.
• Shannon Oberkrom has joined the St. Louis law firm of Fox Smith. She focuses her practice in the area of admiralty and maritime law. Prior to joining Fox Smith, she practiced for nine years with a regional admiralty/maritime law firm in St. Louis. Oberkrom graduated from Saint Louis University Law School in 2009. She received a bachelor of social work degree from the University of Missouri-Columbia, Summa Cum Laude, in 2002. She is licensed in Missouri and Illinois.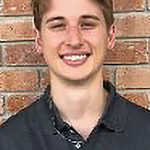 • The Shearer Group Inc. TSGI announced the continued expansion of its naval architecture, marine engineering and marine surveying firm with the addition of Charles Slajus and Jacqueline Campbell. 
 Slajus joined TSGI as a naval architect. He graduated from the University of Michigan with a Bachelor of Science in engineering in naval architecture and marine engineering. Over the course of his education, Slajus gained shipyard operations and composite manufacturing experience as an intern. He was also a teaching assistant for a marine power and energy course.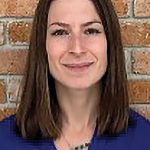 Campbell rejoined TSGI as a designer after working for the firm from 2013–2019. She graduated from San Jacinto College with an associate degree in applied sciences in engineering design graphics in 2012. She has extensive experience in providing clients with animation and photorealistic renderings of vessels.
• Steerprop, which recently established a subsidiary in Houston to meet its North American customers' needs for local support, announced key management personnel for the office. 
Hank Morgan has been appointed president of Steerprop Inc. as of July 1.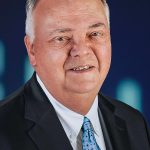 Morgan has long and comprehensive experience in sales and after-sales service in the North American marine market. In his new role he is responsible for developing Steerprop Inc.'s business operations, providing new and existing customers with a high level of support.
Samuli Järvinen has been appointed chief operating officer of Steerprop Inc. His has extensive experience from various roles within Steerprop Services. Järvinen is responsible for bringing Steerprop's world-class services to North American customers, ensuring fast and professional maintenance and availability of Steerprop original spare parts.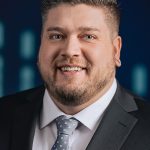 "The time has now come to move into the next phase of strengthening our presence in North America," said Riku-Pekka Hägg, president and CEO of Steerprop Ltd. "From our perspective, the market is moving in a positive direction as we see the number of loyal Steerprop customers increasing. With Mr. Morgan's strong ability to resolve customers' challenges and Mr. Järvinen's solid knowledge of Steerprop technology, we will be able to serve our customers even better from now on."