Since early June, large components of wind turbines have been making their way to the Havana (Ill.) Regional Port by rail and barge, to be trucked the final distance to the Glacier Sands Wind Project. 
In early June, the first shipment of turbine blades arrived by barge at Havana. They were offloaded at the Havana Wind Turbine Dock (a former coal station) at the north end of town on the Illinois Waterway.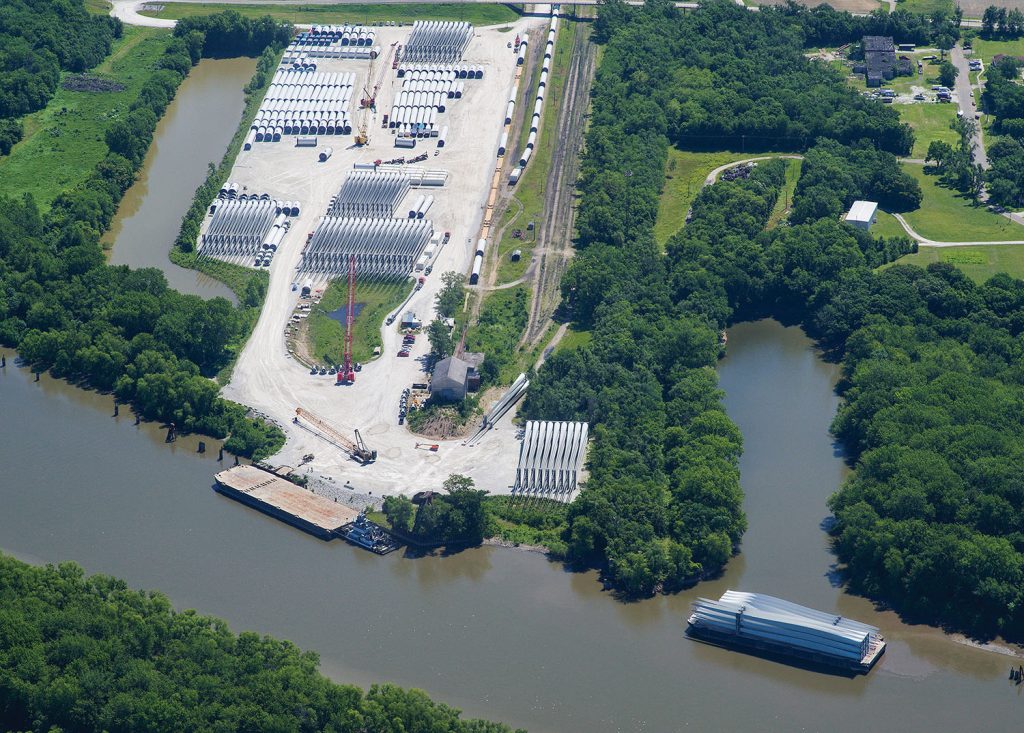 The Glacier Sands Wind Project is an operational 185-megawatt wind farm located in Mason County, Ill., whose seat is Havana. Owned and operated by Cordelio Power, the facility began commercial operations in December. The wind farm was developed by Swift Current Energy and Cordelio Power with an investment of $275 million.
Created in 1990, the Havana Regional Port District is located in central Illinois, about 40 miles northwest of Springfield and 37 miles southwest of Peoria. Its boundaries consist of Havana Township of Mason County. It is surrounded by the Heart of Illinois Regional Port District and has terminals operated by ADM, Cargill and SCH Terminal Company.
Sign up for Waterway Journal's weekly newsletter.
Our weekly newsletter delivers the latest inland marine news straight to your inbox including breaking news, our exclusive columns and much more.
The port calculates that its marine cargo activity directly or indirectly supports 1,384 jobs within the state. That activity generates an estimated $89.4 million in wages and contributes approximately $148.3 million toward state gross domestic product.
Caption for top photo: The mv. Big Eddie arrives with a barge loaded with wind turbine blades. (Photo by Bob Martin)