In what may be the initial step toward replacing its aging fleet of 10 vessels, Imperial River Transport LLC recently put into service its first new towboat, the mv. John Austin.
The Dunlevy, Pa.-based company has been successfully operating an assortment of older boats for the transportation of mostly coal on the Ohio and Monongahela rivers for many years. Those vessels—about 20 in total—were all built in the 1970s and 1980s. They include the currently operating mvs. Mary Rose, Hailey Nicole, Taylor Nicole, Miss Ivy Brynne, Ashley Marie, Stacy Lynn and Amber Brittany, ranging from 1,410 hp. to 4,600 hp.
"At the end of the day," said Dave Johnson, the owner and president of Imperial River Transport, "we plan to have a fleet of all new vessels."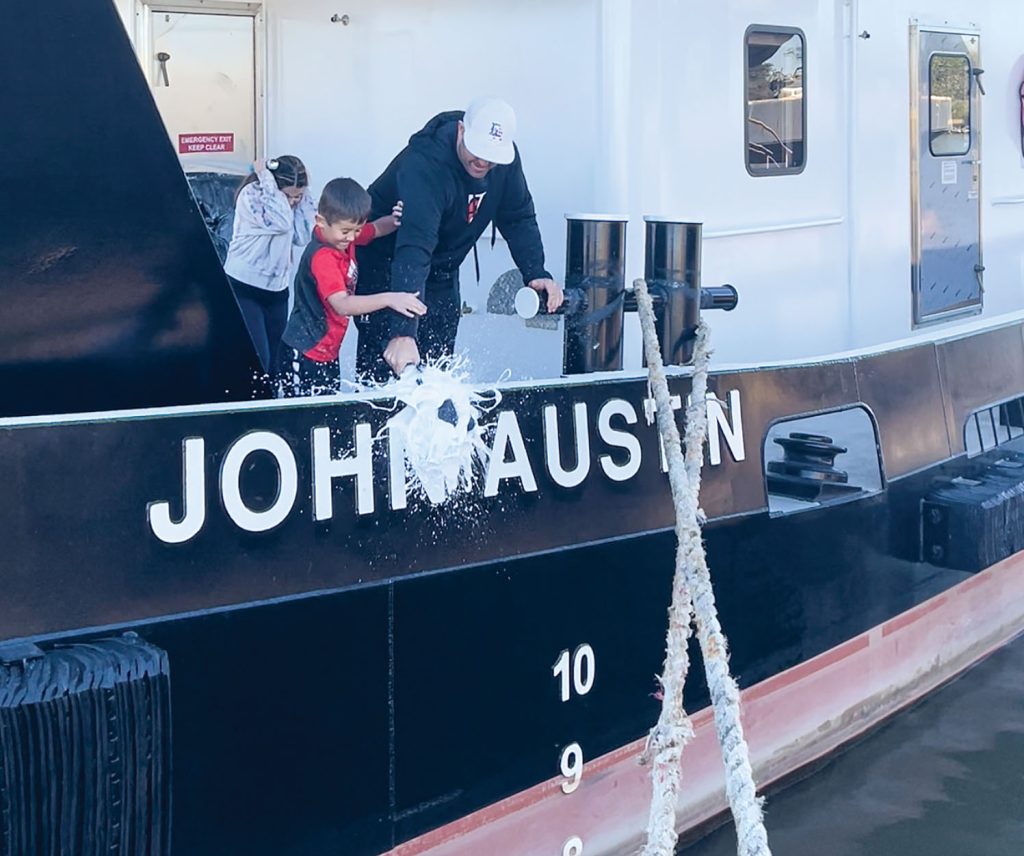 Johnson, 58, who comes from a family of rivermen, started working on the river for his father when he was 11 years old, scraping paint and otherwise maintaining the boats during the summer. In 1984, with his pilot's license and high school diploma in hand, he went to work on the 850 hp. Debbie Sue. While it was his father, Bucky, who founded the company, it was his grandfather, he said, who was mostly responsible for his work ethic. "Whatever you do, you'd better be working," he remembers him saying. "He was something."
His grandfather, his father and an uncle, said Johnson, all began their careers towing for Dravo out of Pittsburgh at various times. His father dropped Dravo to start Imperial Towing LLC in 1973, and this is where Dave worked until 2015, at which time he started his own company named Imperial River Transport LLC. He began with one leased boat and has grown it over the years to where it is today, a 10-boat river transportation firm having just launched the first vessel in what is planned in the future to be an entirely reconstituted fleet.
 The younger Johnson is basing his plans to modernize Imperial's fleet on the resurgence of coal, he said, as championed by Sen. Joe Manchin, among others. "We've been working with him for a long time," Johnson said. Imperial Transport's principal customer is Campbell Transportation Company; it also tows coal for Crounse Corporation, he said. 
Named For Austin Sperry's Son
The company's new towboat, designed by Entech Designs and built last August by C&C Marine & Repair Inc. at its yard in Belle Chase, La., was constructed for Maritime Partners Services, which in turn leased it to Imperial this February. Johnson is good friends with Maritime Partners' co-founder and Chief Operating Officer Austin Sperry. "We go back to 2015, when he brokered the purchase of a boat for us," Johnson said. "We named the John Austin for his second oldest son."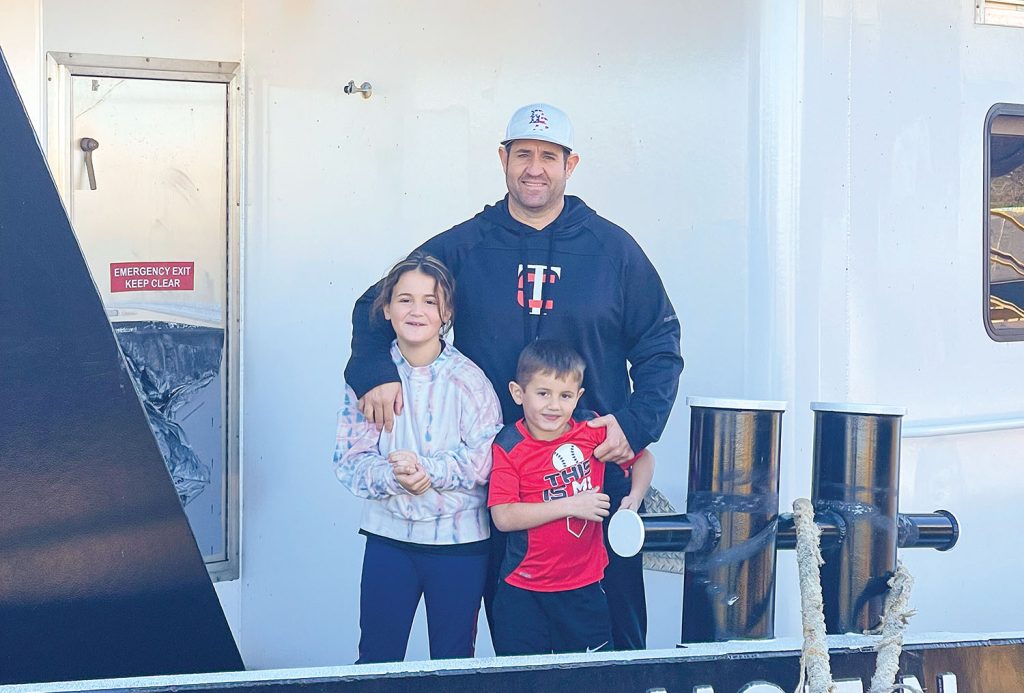 The 2,600 hp. John Austin measures 80-1/2 by 34 by 11 feet with an eye level of 33 feet. It is powered by twin Cummins QSK38-M1 Tier 3 mains from Cummins Mid-South that turn 82- by 67-inch, four-blade stainless steel propellers furnished by HS Marine Propulsion. The Reintjes WAF 665 reduction gears from Karl Senner have a 5.95:1 reduction ratio. Shafts are 8 inches in diameter. Seals and bearings are Johnson Duramax. The engines are cooled by Fernstrum keel coolers.
Providing auxiliary power to the four-bedroom, three-bathroom boat are a pair of Cummins 210 hp. generators. Rio Controls furnished the full follow up, electric-over-hydraulic steering system, and engine alarms. The boat has the capacity to hold 34,776 gallons of fuel, 6,446 gallons of water, 2,060 gallons of lube and 850 gallons of slop.
On deck are two Patterson 40-ton electric winches. The deckhouse features classic elm wood plank flooring. Mineral wool blanket foil faced with fiberglass cloth provides sound and vibration damping.
Wheelhouse Electronics supplied the navigation and communication package featuring two Furuno FR-1518 radars and Rose Point ECS. Safety equipment includes a fire pump with two fire stations and a six-zone fire detection system with four heat sensors and nine smoke detectors. Fendering is by Schuyler. The vessel is coated with Hempel marine paint.
Caption for top photo: The new mv. John Austin was built by C&C Marine & Repair for Maritime Partners and is operated by Imperial River Transport. (Photo courtesy of Imperial River Transport)