Dee Dee Whittaker, WJ Account Executive, Dies
Diedre "Dee Dee" Whittaker, 57, advertising account executive for The Waterways Journal, died September 7 following complications from heart surgery.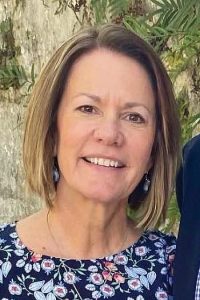 A member of the WJ staff since February 2020, Whittaker managed advertising accounts primarily in the southern reaches of its audience. Before joining the WJ staff, she had eight years of experience in TV ad sales and 14 years of experience in banking sales.
She served on the board of the River Discovery Center in Paducah, and she was a past president of the Rotary Club of Paducah. She also previously served as a member of the St. Nicholas Clinic board of directors and on the St. Mary Schools' education committee.
She enjoyed recreational boating and was an avid runner, having completed several half-marathons.
She is survived by her husband, Matthew, and two sons, Samuel and Ross.
"Dee Dee was one of a kind," said Nelson Spencer Jr., Waterways Journal publisher. "She was enthusiastic, kind, witty and genuine.  Her untimely death is a great loss to all who have had the privilege of her friendship including the staff of The Waterways Journal.  Our deepest condolences to Dee Dee's family and her many friends."