In 1922, the Howard Ship Yard built a steam sternwheel boat for the Vicksburg Engineer District. The boat, named Tallulah after a small community in Louisiana opposite Vicksburg, Miss., had a steel hull 127 by 23 by 4 feet. The engines were 10's – 5-foot stroke, and it had two boilers. 
Way's Steam Towboat Directory shows that, in March 1923, the master was Capt. Aubrey D. Haynes II, later with the Mississippi Valley Barge Line. In 1929, Capt. Peter Antrainer was master, with S.R. Oliphant as chief engineer. About 1937 or 1938 the boat was sold to Anderson Tully Company of Memphis, and in 1941 it was shown as owned by Patton-Tully Transportation, Memphis.
By 1942, it was shown as being owned by Commercial Barge Line of Evansville, Ind., and the name changed to Walter F. Carey. (While both Way's and the Inland River Record indicate the boat was renamed when rebuilt in 1943, the List of Merchant Vessels of the United States shows it as the Carey and still steam sternwheel in 1942, and at least one photo exists showing it that way as the Carey.)
In 1943, Commercial Barge Line had St. Louis Shipbuilding & Steel Company completely rebuild the Carey into a twin-screw diesel vessel. Now measuring 121 by 23 by 6 feet, the boat was rated 800 hp. from a pair of Superior diesels.
Sign up for Waterway Journal's weekly newsletter.
Our weekly newsletter delivers the latest inland marine news straight to your inbox including breaking news, our exclusive columns and much more.
Commercial in 1941 had also purchased the twin of the Tallulah, the Chicot, built by Howard in 1925, renaming it Jerome D. Beeler, and in 1943 renaming it Alec Parnie. For whatever reason, no similar rebuild was performed on this boat, and in 1946 it was sold to Capt. C.C. Stone, Point Pleasant, W.Va. Capt. Stone had planned a conversion to diesel, which never happened, and the boat was eventually dismantled.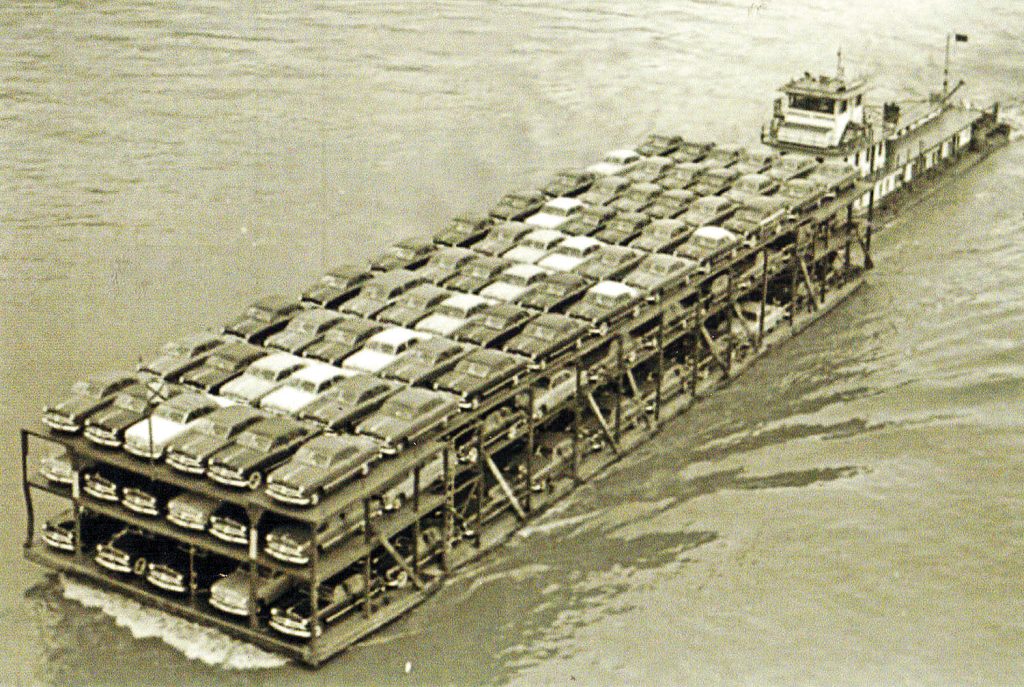 The Walter F. Carey served in the fleet of Commercial Barge Line for several years, and in 1949 was briefly renamed Commercial Dixie with the name changed to Commercial Tennessean the same year. For most of this time the boat was engaged in towing automobiles on barges modified for that purpose and ran on the Ohio and Tennessee rivers. In 1952, the boat was sold to Triangle Towing Company and renamed City of Maysville. It was again sold in 1963 to Elk Towing Company, Point Pleasant, W.Va., headed by Capt. Robert H. Bosworth, and renamed A.J. Patten. In 1967 it was sold to Rita Bartley & Sons, Portsmouth, Ohio.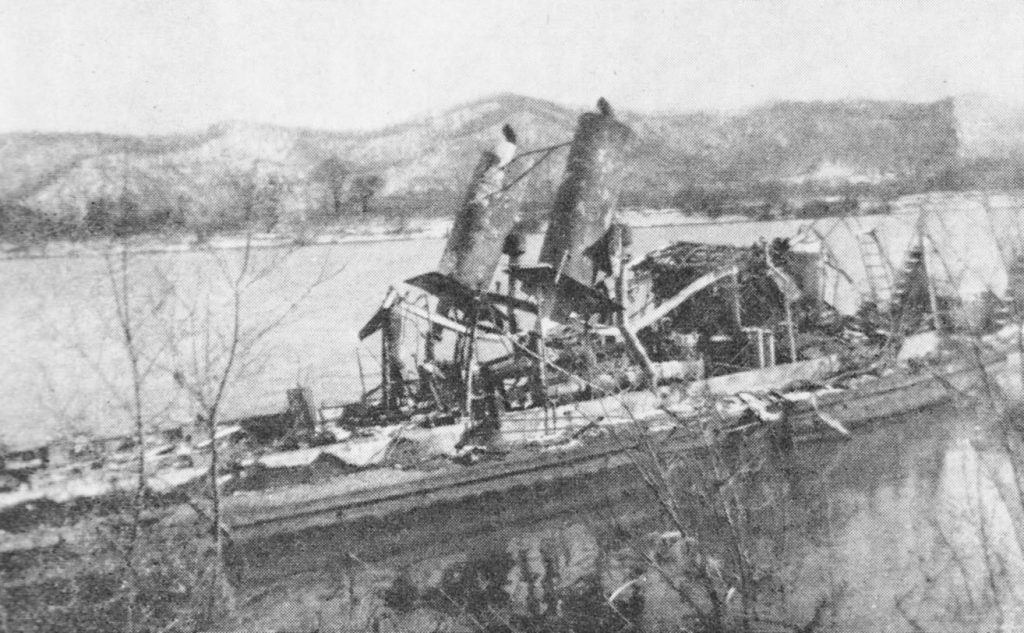 In February 1968, while tied off in the company landing at Walker Landing, on the right bank of the Ohio River near Mile 364, the A.J. Patten burned and was a total loss. A photo submitted to The Waterways Journal at the time by brothers Mike and Randy Russell of Buena Vista, Ohio, shows that the Patten cabin must have still been of mostly wooden construction, as there was nothing left following the fire but the smokestacks and some steel framing. Mike—now Capt. Mike Russell—went on to make the river a career and credits the burning of the Patten as sparking his real interest in the river and river photography. While discussing these events recently he was quick to remind me that the radio call letters of the Patten were WB 9418.
Caption for top photo: The Tallulah new at Howards. (Dan Owen Boat Photo Museum collection)