WCI To Hold Waterways Symposium In Paducah
Waterways Council Inc.'s 19th annual Waterways Symposium will be held for the first time in Paducah, Ky., on December 7-8.
Keynote speakers will address such topics as the recent midterm elections, the economy, effects of the Ukraine War on freight and shipping, supply chain and workforce issues and the effect of recent low-water conditions.
"All of these speakers are going to focus on very topical and timely areas that should be of interest to everybody," WCI Senior Vice President Deb Calhoun said.
WCI has also coordinated the symposium schedule to end 30 minutes before Seamen's Church Institute's annual River Bell Awards Luncheon, which is also held at the Paducah-McCracken County Convention & Expo Center.
Sign up for Waterway Journal's weekly newsletter.
Our weekly newsletter delivers the latest inland marine news straight to your inbox including breaking news, our exclusive columns and much more.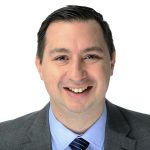 The first day's lunch speaker will be Nathan Gonzales, editor and publisher of Inside Elections.
Gonzales will speak about the recent midterm elections as well as any implications for the inland river system, and he will give insight into the world of politics, including the detailed electoral forecasting for which he has become well-known.
Inside Elections provides non-partisan analysis of campaigns for Senate, House, governor and presidential races. Gonzales is also an election analyst for CQ Roll Call. He was the on-air analyst for Newshour on PBS on Election Night in 2016 after working as an off-air consultant for ABC News on their Election Night Decision Desk for 14 years. 
Gonzales has personally interviewed many of the candidates, from congressional and gubernatorial to state races, and his analysis also includes poll numbers, economic data, historical information, trends, demographics and other interviews, interspersed with entertaining stories and analogies. He also provides an election "autopsy" on the latest races, projecting what the result mean for industry.
In the afternoon, Dr. Arthur B. Laffer, economist and former economic policy adviser to President Ronald Reagan, will present an economic outlook.
Laffer is the founder and chairman of Laffer Associates, an economic research and consulting firm. His influence in triggering a widespread tax-cutting movement in the 1980s earned him the distinction in several publications as "the father of supply-side economics."
Laffer served as a member of President Reagan's Economic Policy Advisory Board for both of his terms (1981-1989). He was also a member of the executive committee of the Reagan/Bush Finance Committee in 1984 and was a founding member of the Reagan Executive Advisory Committee for the presidential race of 1980. Laffer also advised Prime Minister Margaret Thatcher on fiscal policy in the United Kingdom during the 1980s. In June 2019, Laffer was awarded the Presidential Medal of Freedom.
The first day of the symposium will conclude with an update from the Corps of Engineers' Mississippi Valley Division followed by remarks from Cary B. Sifferath, vice president of the U.S. Grains Council, and Matt Woodruff, chairman of the National Waterways Foundation.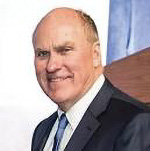 On the second and final day of the symposium, Joe Craft, president and CEO of Alliance Resource Partners, will speak. Craft has been a director at the organization since 1999. He has been chairman of the board of directors since 2019.
Additionally, Craft is a former chairman and current board member of the National Coal Council, a board member of the National Mining Association and a director and current chairman of the American Coalition for Clean Coal Electricity.
He is a director and past chairman of the Kentucky Chamber of Commerce and a director and executive committee member of the United States Chamber of Commerce.
The final session of the symposium will include a status update on priority navigation construction projects from the Corps of Engineers. These will include the Navigation and Ecosystem Sustainability Project (NESP), the Upper Ohio Navigation Study in Pittsburgh and an update on the progress of the nearby Kentucky Lock Addition Project.
For additional information or to register for the symposium, visit https://waterwayscouncil.hubspotpagebuilder.com/wcisym22.