Industry People On The Move—January 2023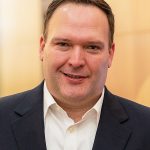 • Alberici Constructors Inc. has promoted Fred Biermann to executive vice president and created a new Integrated Project Services Department to be headed by John Smith.
Biermann leads Alberici's civil, marine and heavy industrial markets. He has orchestrated several highly complex projects, including the $1.9 billion Olmsted Lock and Dam on the Ohio River; the nearly $600 million in improvements to the Naval Submarine Base in Kings Bay, Ga.; and the $400 million Fermilab Long Baseline Neutrino Facility/Deep Underground Neutrino Experiment project in Lead, S.D.
Biermann serves on the board of directors for the Associated General Contractors of America, where he chairs the Union Contractors Committee and is an active member of the AGC of Missouri Labor Policy Committee. He also serves as a management co-chair of the Saint Louis Construction Cooperative (formerly PRIDE) and is an active member of Waterways Council Inc. and Inland Rivers, Ports & Terminals Inc. Biermann previously served on the AGC of America's U.S. Army Corps of Engineers, Federal Acquisition and Marine Contractors committees. He earned an MBA from Webster University, a marketing degree from Maryville University and has completed advanced management studies at the University of Chicago Booth School of Business.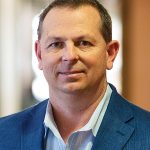 Meanwhile, Smith will lead the firm's new Integrated Project Support Services team. This new department will bring quality, scheduling, virtual design and construction and lean expertise together to enhance collaboration and provide clients with building solutions. Additionally, Smith will continue to lead the energy market while expanding the company's portfolio of renewable energy projects. Smith earned a master's degree and bachelor's degree in civil engineering from Missouri University of Science and Technology.
"Our success is only possible because of our dedication to promoting from within and fully capitalizing on the incredible talent assembled at Alberici," said Greg Hesser, Alberici president and CEO.  "Fred and John have the experience and leadership that is needed to deliver complex projects safely and with the operational excellence Alberici is known for."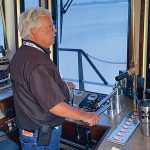 • Ergon Marine & Industrial Supply Inc., Vicksburg, Miss., has announced the retirement of one of its key employees, Danny Koestler, 66, who was vice president of operations. Koestler joined the company in 1983 as a tankerman, after which he piloted a fuel flat for 11 years. He was named marine operations manager in 1996 and vice president of operations in 2003. As such, he oversaw the operation of seven harbor boats, two fuel flats and two crew boats in the Vicksburg harbor; one harbor boat and two fuel flats in the Memphis harbor; and  65 employees. He retired December 31.
Speaking of Koestler's 40-year career with the company, Kirk Latson, president of Ergon Marine & Industrial Supply, said, "Danny Koestler was a tremendous example of commitment, hard work, fairness and mutual respect. Danny treated Ergon Marine like he owned it and could always be depended on when things got challenging.
"The marine industry is changing," Latson continued. "Coronavirus, changing engine specifications and environmental regulations, to name just a few, are having an impact on our business. Danny was always able to remain positive and helped chart a plan forward to lead us into the future."
Ergon Marine named its 65-foot, 1,368 hp. towboat the Danny K after Koestler in 2019.
• Bollinger Shipyards made a number of leadership announcements following the recent acquisition of Bollinger Mississippi Shipbuilding (BMS) and Bollinger Mississippi Repair (BMR), formerly VT Halter Marine and STEHMO, respectively.
Chris Remont has been named executive vice president and general manager of BMS. In this role, he will oversee the facility's ongoing and future programs and is responsible for execution and delivery. Remont was previously executive vice president for new construction programs at Bollinger.
Bob Merchant has been named vice president of operational strategy and integration. He will be responsible for the strategic overview of companywide functional business units. Specifically, he will review performance, synergies and operations plans to ensure support of Bollinger's optimal strategy and best enable future growth and success. Merchant previously served as president and CEO of VT Halter Marine. He spent most of his career at Ingalls Shipbuilding, leading programs critical to both the business and the U.S. Navy and Coast Guard.
While Tim Martinez will remain the executive vice president of repair for Bollinger, he will now oversee BMR.
Geoffrey Green has been named executive vice president of government and external affairs, where he will oversee all state and federal government relations, community relations, communications and marketing activities. Green previously served as vice president for government affairs for Bollinger.
Mark Matta has been named director of program management for Bollinger Lockport New Construction and Bollinger Marine Fabricators. He will be responsible for program execution of the U.S. Coast Guard Fast Response Cutter and U.S. Navy Mine Countermeasures Unmanned Surface Vessel programs, as well as multiple projects in support of the U.S. Navy Columbia Class Submarine program.
Jeffrey Gehrmann has been named the general manager of BMR.
• Bristol Harbor Group Inc. (BHGI) announced the promotions of two employees:
Upon earning his Professional Engineer license in Rhode Island, Ian Lawson has been promoted to senior naval architect. Lawson has been with BHGI for more than five years, during which he has filled both engineering and project management roles and specializes in the development of novel vessel designs and concepts, particularly related to alternative fuels and electric propulsion systems. Other engineering focuses include powering analysis utilizing computational fluid dynamics, electrical systems and coordination with regulatory bodies on novel engineering solutions. 
Teri LaForest has been promoted to senior naval architect upon earning her Professional Engineer license in Rhode Island. In her four years at BHGI, LaForest has also filled both engineering and project management roles, with an emphasis in structural engineering and finite element analysis for both full ship analyses as well as local areas of interest. Other engineering focuses include coordinating efforts with clients, shipyards and regulatory bodies. 
• Susanne Davis has retired as chief of the planning division of the Chicago Engineer District after 42 years of federal service, 35 of them with the Chicago district. After receiving a bachelor's degree in civil engineering from the University of Chicago, she started as a civil engineering intern with the district in 1987. From there she worked in the Hydraulics and Hydrology Branch, where she eventually became chief. She moved to Planning Branch chief in 2005.
Since 2010, the branch has completed seven large studies, including five Chief's Reports. These have resulted in more than $1 billion in federal infrastructure investment.