Anyone who's driven a sports car, whether in video games or real life, has probably heard of a turbocharger, the snail-shaped assembly that uses exhaust gas to increase the air intake pressure of an engine to boost horsepower and performance.
In arcade games like Cruis'n World, double-tapping the accelerator activates the turbocharger and makes the car pop a wheelie. In the real world, though, turbochargers, especially when attached to large diesel engines like those that power workboats and locomotives, play an essential role in boosting energy output and lowering emissions. As a result, end users are able to move cargoes more efficiently, while also meeting strict emissions standards.
But like every other engine component, turbochargers require servicing at regular intervals and testing post-rebuild to ensure proper function.
Houston-based Quality Turbocharger Components (Quality Turbo) has been servicing and supplying turbochargers for more than 25 years. In 2012, the company began focusing exclusively on the marine and rail industries, offering rebuilds of EMD, GE and some Caterpillar turbos, while also serving as a supplier of aftermarket turbochargers.
Sign up for Waterway Journal's weekly newsletter.
Our weekly newsletter delivers the latest inland marine news straight to your inbox including breaking news, our exclusive columns and much more.
And since late last year, Quality Turbo has been testing rebuilt turbos in-house on the company's own turbocharger test cell, built around a Detroit Diesel engine. The test cell was originally built and operated at Kansas State University's National Gas Machinery Lab. For years, Quality Turbo would send its remanufactured turbochargers to Kansas State for final testing before shipping them back to the owner.
"When Kansas State announced they were closing the lab, we made a deal to acquire it from them," said Eric Baldaccini, president of Quality Turbo. "We've had it since October of last year, and it's been up and running since December."
Besides bringing the mechanical aspect of the test cell under its own roof, Quality Turbo has also expanded the diagnostic side of the system, adding a new computer interface and building out the software component as well.
"It not only compiles the data," Baldaccini said of the software. "Now, it brings it into charts and graphs that are easy to read and interpret."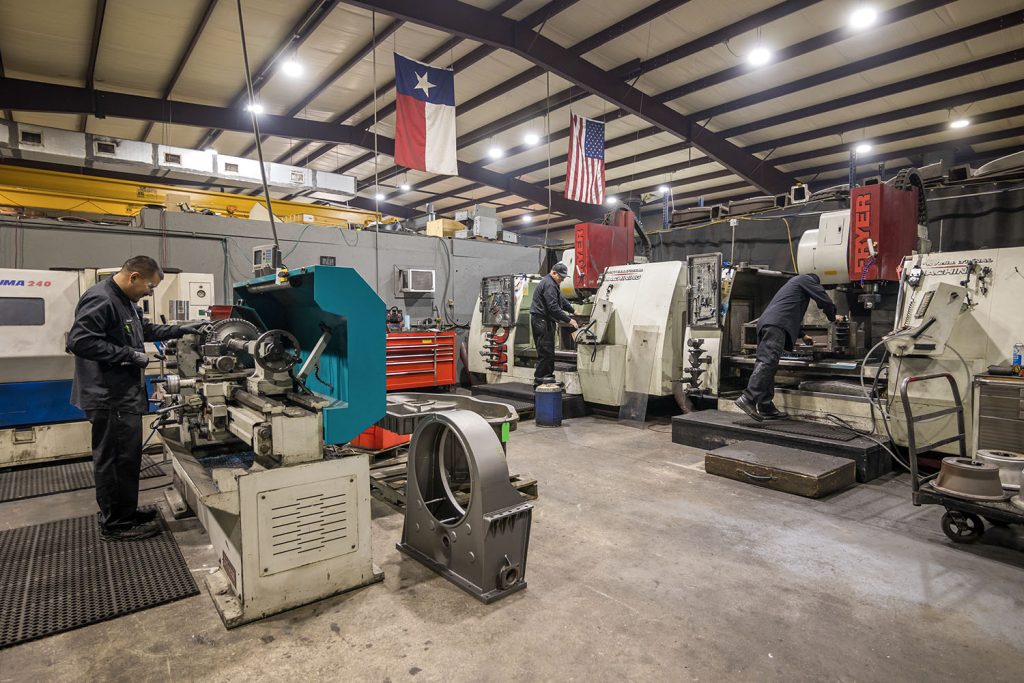 The company is also able to more easily install and accommodate new turbo and engine modules.
Baldaccini explained how connecting a turbocharger to the test cell allows Quality Turbo technicians to assess both the reliability of the turbo and its expected performance. In terms of reliability, the test cell detects the balance of the rotation assembly; oil pressures and flows, which can help identify cracks; the temperature of oil inbound and outbound, which can indicate issues with the bearings; and more. As for performance, the test cell allows Quality Turbo technicians to determine the precise pressure the turbocharger is putting into the air box and, in turn, know what the fuel consumption will be.
"We can take a turbo off the assembly line, place it on this test cell, and identify exactly how it's going to perform," Baldaccini said.
All that added data has allowed Quality Turbo to provide better warranties and even expand the company's research and development efforts.
"We're always innovating new ways to make the turbo more reliable," Baldaccini said. "There's a lot of work being done to improve the turbo's efficiency to keep up with these new engine standards."
Quality Turbo offers its test cell to other turbocharger remanufacturers, Baldaccini said, with around a three-day turnaround. For a standard in-house turbocharger overhaul, the turnaround is about two weeks.
Quality Turbo's 21 employees, including its 16-person shop crew, work out of the company's 12,000-square-foot facility, located about 20 minutes west of Houston's George Bush Intercontinental Airport. All remanufactured turbochargers from Quality Turbo comply with AAR M-1003 standards. Quality Turbo also holds a non-OEM component certification from the Environmental Protection Agency, meaning end users can use the company's remanufactured turbochargers on any emission-certified engine.
For more information, go to www.qualityturbo.com.