For the sixth year, 40 of the industry's future leaders were honored at the Inland Marine Expo with the "40 Under 40" award, which recognizes individuals for their outstanding contributions to the inland marine transportation industry in a variety of fields. All 40 honorees were nominated by executives and peers for their hard work and dedication to the industry.
Over the course of 10 weeks, The Waterways Journal is featuring recipients. This week we recognize Blaise Boudreaux, Brian Brown, Tabitha Brown and Joshua Burge.
Blaise Boudreaux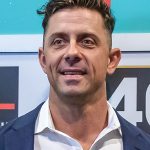 Blaise Boudreaux, 37, is crane manager for the Miss Irene and the Jerry Ryan of Associated Terminals.
As crane manager, Boudreaux is responsible for the crane business unit assets and personnel involved in all aspects of transloading vessels on the Lower Mississippi River. His path to stevedoring was unique. He entered the industrial realm, learning to run heavy equipment for a shore-based earth-moving company after his time at Louisiana State University, where he studied music performance.
Beaudreaux was exposed to stevedoring through his father, Blaise Boudreaux Sr., who was a long-tenured stevedore in the industry. The younger Boudreau joined the Associated team at a time of transition between mechanical friction cranes and the more advanced hydro-electric mobile harbor cranes that dominate the port today. This timing, combined with Boudreaux's drive to learn and to teach, propelled his advancement into management and his eventual appointment to crane manager, the company said.
Jerry Ryan, vice president of Associated Terminals, praised his work, saying, "Blaise's work ethic, industrial aptitude and commitment to the development of our employees is invaluable to the success of our organization."
Brian Brown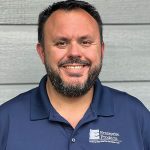 Brian Brown, 38, is a captain for Enterprise Marine Service.
Robert Marcano, pilot for Kirby Marine Service, said he nominated Brown because of his dedication to his crew, company, family and community.
"He has demonstrated this by training not only as a steersmen to move into the wheelhouse, but also working diligently to develop pilots into relief captains and relief captains into captains, myself included," he said. "He has a philosophy of 'move 'em in, move 'em up, and move 'em out,' focusing on crew development, pushing everyone to be their best and unlocking their potential."
Brown began working toward his MBA while working full-time on the boats in 2017. He finished the program with Jack Welch Management in 2020. In 2019 and 2020, the Paddy, under his leadership, earned Enterprise's President's Award. In 2020 he also started a Navigation Rules video series on YouTube that is used by steersmen and wheelhouse personnel. Brown was rewarded for his efforts in late 2022 by being given supervision over the mv. Jerry Ryan, a significant upgrade from his assignment of the past five years.
Brown is also an active volunteer with the U.S. Coast Guard Auxiliary, having been a member since 2005. He is also an active volunteer in his community of Nassau Bay, Texas.
Tabitha Brown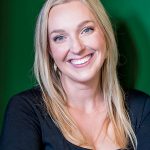 Tabitha Brown, 33, is assistant operations manager/human resources manager and over business development for Brown Water Marine Service Inc.
Brown has served the brown- and blue-water industries for 10 years, the last four with Brown Water Marine Service.
"She is considered by all as our right-hand woman," said Zane Brown, safety/compliance manager for Brown Water Marine Service. As assistant operations manager she is adept with changes in schedules and meeting the needs of our customers. Tabitha is a great communicator. Since  she came on board, our client list has increased, creating new revenue for the company."
Additionally, he said, she has improved the process of hiring new employees and taking care of existing employees' needs. She is passionate about educating the community, especially youth, about opportunities in the industry and in engaging women in the industry.
Brown is a certified Subchapter M internal auditor. Additionally, she serves in the Port of Corpus Christi chapter of the International Propeller Club. She is a member of the Houston chapter of Women in Maritime Operations (WIMOs) and is a founding member and mentor for the WIMOs Coastal Bend chapter. She has also served on the South Texas Waterway Advisory Committee, Coastal Bend Maritime Career Fair steering committee and Paws and Claws of the Coastal Bend, where she is president this year.
Joshua Burge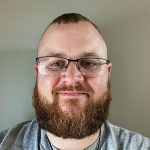 Joshua Burge, 35, is port captain for Amherst Madison Inc.
Burge started his career at Amherst Madison as a green deckhand in 2007. He worked his way up to mate in 2010, then steersman in 2011 and finally pilot.
He moved on to American Commercial Barge Lines in 2014 and worked all styles of towboats, including Z-drive propulsion boats, from Corpus Christi, Texas, to Baton Rouge, La.
Burge returned to Amherst Madison in 2020 as pilot on the mv. Charles T. Jones, working with his father, John Burge. Many of Burge's family members work or have worked for Amherst Madison, the company noted.
Burge was promoted to port captain in December 2022 and is said to have "hit the ground running, making a significant impact on the company's crews and business."
"His vast experience and knowledge has been a great asset to our team," said Alan Hall, vice president-operations for Amherst Madison. "He is highly motivated and will go far in this company."