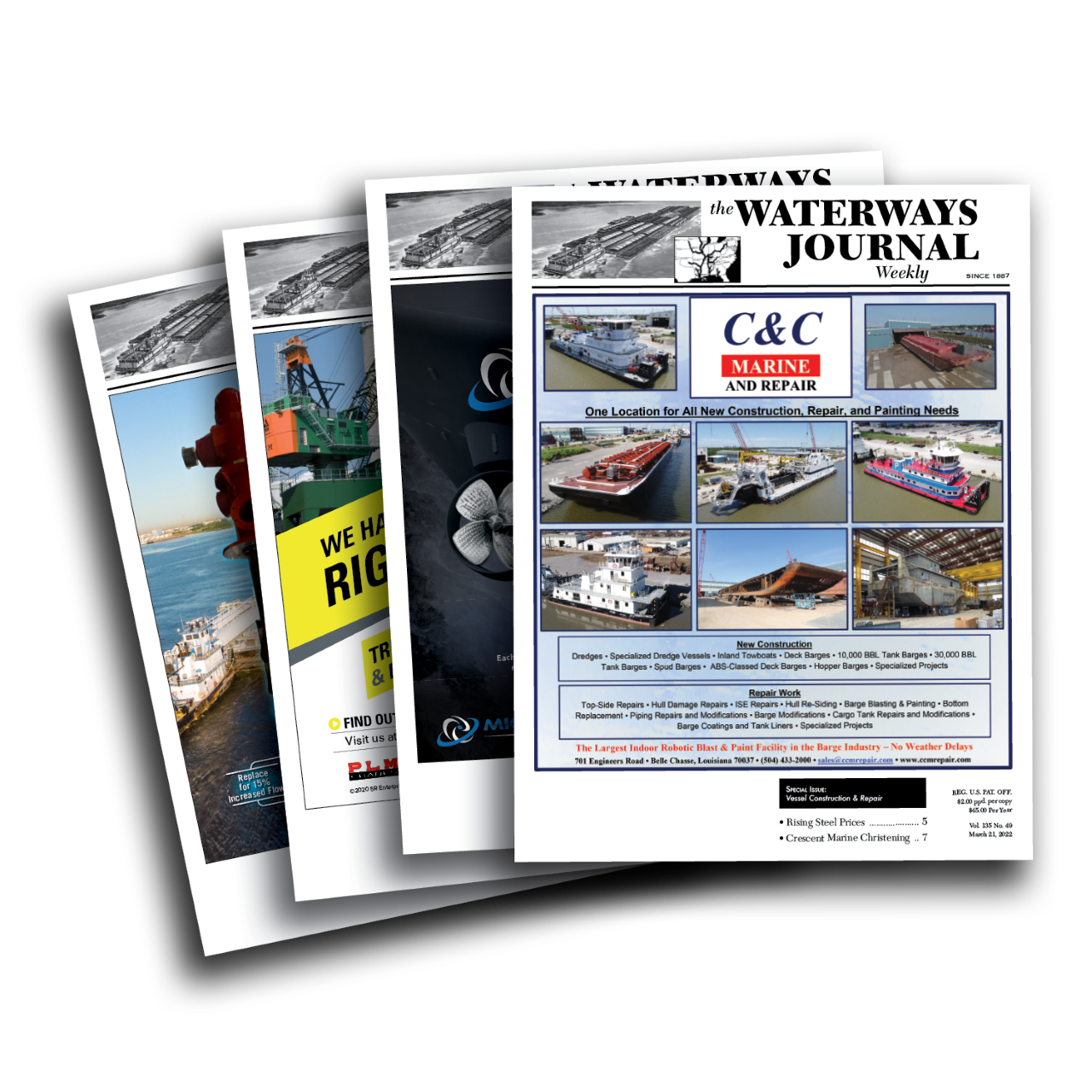 Waterways Journal Inc. is a maritime publications company in business since 1887. We provide quality publications and related products and services to the maritime industry where we serve an audience that operates 25,000 barges and more than 3,800 towboats, dredges and material handlers. Please take a few minutes to navigate our website where you will find inland marine news, videos, events and more!
Known as "The Riverman's Bible," The Waterways Journal has published continuously from St. Louis, Missouri, since 1887. It is the only American maritime publication that focuses exclusively on the inland waterways, and one of the few remaining family-owned, advertiser-supported trade weeklies of any description.
What We Cover. The publication's wide-ranging news articles provide a window into the people and technology behind a thriving major sector of industrial transport in the United States. Topics covered include inland shipyards, lock and dam construction, the Corps of Engineers, dredging news, inland ports and terminals, barge and towboat construction and launches, new technology relating to towboats, and regulations of the U.S. Coast Guard, Environmental Protection Agency, and other federal agencies that affect inland waterways commerce, as well as news about major commodities that travel the waterways, such as grain, coal, petroleum products, steel and fertilizer.
We Are Industry Involved. The Waterways Journal also closely covers the actions of organizations that support waterways interests, including Waterways Council Inc., The American Waterways Operators, National Waterways Conference, Inland Rivers, Ports and Terminals, Gulf Intracoastal Canal Association, Atlantic Intracoastal Waterway Association and Western Dredging Association. Editorials often discuss government regulation as it relates to the rivers and those who use the river for transport.