About the Print Version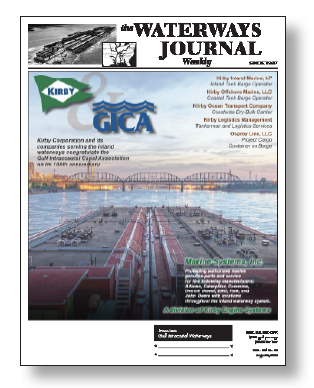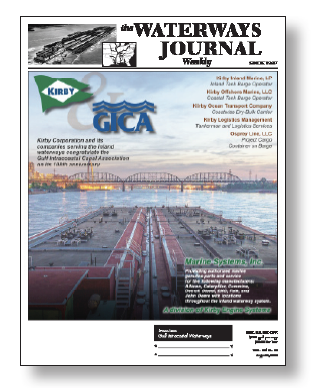 The Waterways Journal includes a wide range of news articles that provide a window into the people and technology behind a thriving major sector of industrial transport in the United States. Topics covered include inland shipyards, lock and dam construction, the Corps of Engineers, dredging news, inland ports and terminals, barge and towboat construction and launches, new technology relating to towboats, and regulations of the U.S. Coast Guard, Environmental Protection Agency, and other federal agencies that affect inland waterways commerce, as well as news about major commodities that travel the waterways, such as grain, coal, steel and fertilizer.
Columns
In each issue of the Waterways Journal, readers can expect to find a variety of weekly columns that range from editorial to late breaking news. Other columns include:
Washington Updates
Forthcoming Events
Obituary Notices
This Week (a historical look at past issues of the WJ)
Subscribe to the Print Version
We welcome you to subscribe to our print edition of the Waterways Journal by clicking Subscribe above, or simply click here to be taken to the page. You can also call us at 314-241-7354.