Barker Price Named President Of J. Russell Flowers Inc.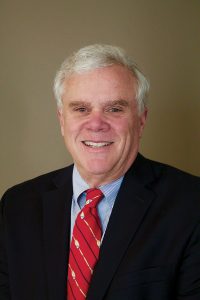 Jill P. Flowers, chairman and CEO of J. Russell Flowers Inc., Greenville, Miss., has announced the promotion of R. Barker Price to the office of president. With the company for 10 years, Price has worked in a variety of capacities including contract and specification development, project management, business development and charter management. Prior to joining J. Russell Flowers Inc., he spent 25 years at Jeffboat LLC, retiring in 2005 as vice president-general manager.
"He has been an integral part of our organization," Jill Flowers said, "working very closely with my late husband, J. Russell Flowers, and me on countless barge and towboat construction and lease projects."
J. Russell Flowers Inc. is one of the largest marine equipment leasing companies in the country, with vessels operating on every segment of the inland waterway system. The company's fleet is comprised of over 1,000 vessels, including open and covered hopper barges, tank barges, deck barges and towboats.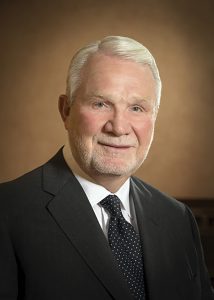 J. Russell Flowers, founder and chairman of the company, passed away in June 2017. He had spent over 50 years building strong relationships and a diverse portfolio of high-quality marine equipment placed on long-term leases to major barge operators across the country. In 2013, he was inducted into the Horatio Alger Association, a globally recognized philanthropic organization.
Sign up for Waterway Journal's weekly newsletter.
Our weekly newsletter delivers the latest inland marine news straight to your inbox including breaking news, our exclusive columns and much more.
"We all deeply miss Russell," Price said. "He was the guiding spirit for a company that prides itself on quality marine construction, genuine customer commitment and extraordinary technical support for all of its leasing partners. I am thrilled that Jill Flowers has placed such great trust in me, and I am determined to continue Russell's rich legacy of fairness, respect and active industry engagement."