40 Under 40 Winners: Neale, Newton, Osorno And Parker
The "40 Under 40" award was conceived for the 5th annual Inland Marine Expo (IMX) to highlight some of the industry's future leaders. All 40 award winners were nominated by various industry executives and peers for their hard work and dedication to the industry.
The 40 Under 40 awards were presented at IMX in St. Louis, Mo., May 22. This week, we recognize C.R. Neale III, Ryan Newton, Chase Osorno and Tim Parker III. 
Those interested in nominating individuals for the 2019 "40 Under 40" award will have a chance to do so later this year. To be included, nominees must be under the age of 40 as of May 20, 2019, the first day of the 6th annual IMX. Award winners will be recognized during the event for their outstanding contributions to the inland marine transportation industry in a variety of fields.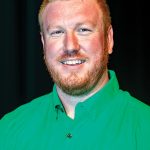 C.R. Neale III
Capt. C.R. Neale III, 32, has been a part of Neale Marine, a family-owned business, since he was a child. He spent summer vacations in the office and onboard towboats with his father, Capt. Rick Neale, and his grandfather, Capt. Charlie Neale.
Sign up for Waterway Journal's weekly newsletter.
Our weekly newsletter delivers the latest inland marine news straight to your inbox including breaking news, our exclusive columns and much more.
He attended Marshall University in Huntington, W.Va., and was a member of the drumline in the Marching Thunder during all four years of college. When the marching band and his academic schedule permitted, Neale returned home to work weekends and summers on the water. He received his Master of Towing Vessels Upon Western Rivers license limited to the local geographic area of Neale Marine's operations.
The following year, he graduated Magna Cum Laude from Marshall University, with a bachelor's degree of business administration.
Following his college graduation, Neale spent most of his time at the sticks of various company vessels. All limitations were removed from his license after additional experience and service time was accumulated for the following five-year renewal.
During the ebb and flow of local operations, his job duties have expanded into many areas within the operation. He is currently overseeing the construction of a new vessel, which bears his name.
In addition to his company duties, Neale serves as the webmaster for the Huntington District Waterways Association. Last year, he was appointed to the Board of Governors for the Sons & Daughters of Pioneer Rivermen, for which he is preparing to take up webmaster duties as well.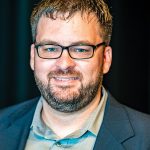 Ryan Newton
Capt. Ryan Newton is the manager-vessel operations at Campbell Transportation Company in Pittsburgh. Prior to this role, Newton worked for Campbell as its senior coordinator-vessel operations and coordinator-vessel engineering and maintenance.
He was employed by Gateway Clipper Fleet for more than 12 years before joining Campbell. While there, he served as captain for 10 years and the director of marine operations for two years. He also taught at The Ellis School for three years and was employed as a captain and driver at Just Ducky Tours.
Newton received his bachelor's degree in science and chemistry from Duquesne University in 2006. He also sits on the board of directors for the Waterways Association of Pittsburgh.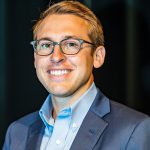 Chase Osorno
Chase Osorno has worked at AccuTRANS for more than six years, but because it is a family-owned company, he has been a part of it his entire life. His father serves as company's CEO.
Over the last several years, Osorno has spent time working as a tankerman, logistics coordinator, and is currently focusing on the core business development of the company. He spends his time strategically planning for the future of the business, while also focusing on its employees and customers.
He graduated with a degree in business administration from the University of Southern Mississippi and also completed the 2015-2016 LSU/WorkBoat "WorkBoat Strategic Leadership Development Program."
Now in its 20th year, AccuTRANS has offices in New Orleans, Houston, Beaumont, Corpus Christi and Mobile, where it offers an extensive array of marine management services.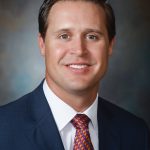 Tim Parker III
Tim Parker III joined Parker Towing Company in 2005, a marine transportation company headquartered in Tuscaloosa, Ala., and served as a sales representative and director of sales and terminal services before his present position as president.
He also serves on Parker Towing Company's board of directors. Parker is actively involved in a number of different industry organizations, including the Tennessee-Tombigbee Waterway Association, Waterways Council Inc., and serves on the board of directors for the Warrior–Tombigbee Waterway Association. He was most recently reappointed by Gov. Kay Ivey to serve his second five-year term on the Alabama State Port Authority Board of Directors. 
Parker worked in the trucking industry for US Xpress Inc. in Chattanooga, Tenn., from 2003 to 2005.  During his tenure, he served in numerous sales and customer service roles in the expedited and team divisions.
He graduated from the University of Tennessee at Chattanooga, where he received his Bachelor of Science degree in business marketing.  While in school, Parker was a four-year letterman on the varsity basketball team.  He also completed the Management Development Program at the Darden Business School at the University of Virginia.   
He is involved with numerous civic and business organizations, including current executive committee member and past chairman of the board of directors for the Tuscaloosa Metropolitan YMCA. He is also the chairman of the Administrative Board for the First United Methodist Church, as well as serving on the church's finance committee. He serves on the local board of advisors for Regions Bank, as well as the West Alabama Chamber of Commerce.
Parker was recently appointed to serve on the Tuscaloosa County Industrial Development Board and is a 2007 graduate of Leadership Tuscaloosa and the Alabama Leadership Initiative, as well as an active member of The Young Presidents Organization.
Parker and his wife, Megan, live in Tuscaloosa with their two sons, Mize, 10, and Rhett, 8, and daughter, Olive, 1.