JANTRAN Inc., the Rosedale, Miss.-based river transportation arm of Bruce Oakley Inc., has taken delivery of a new towboat, the mv. John T. Janoush. Built by Nichols Boat Company in Greenville, Miss., the 3,400 hp. vessel is named after the company's recently deceased manager of operations, John Janoush, who died of lung cancer last year at 62.
His namesake vessel is a closed-wheel boat that measures 114 by 35 by 11 feet, with a draft of 9 feet. The wheelhouse affords the pilot an eyelevel of 33 feet, 9 inches, as per the design of Joe Janoush, manager of JANTRAN. It has Cummins QSK50-M1 Tier 3 marine diesel engines coupled to Reintjes WAF 873L gears with a 7.087:1 ratio from Karl Senner. The Kahlenberg 96- by 91-inch wheels turn on 9-1/4-inch, grade 1045 CF tailshafts supplied by Mosley Machine Works, with Duramax Cutlass bearings from Paducah Rigging.
Nichols Boat coordinated with Mississippi Marine Corporation, a neighboring shipyard, to install the tailshafts, rudders and propellers. Providing ship's power are two 99 kw. Marathon generators connected to John Deere 6068 diesels from Engines Inc. The main and auxiliary engines are cooled by Fernstrum Gridcoolers. M&I Electric installed the engine alarm system. Custom Hydraulic Components provided the electro-hydraulic steering system.
The hull has tankage for 52,000 gallons of fuel, 9,200 gallons of potable water, 12,000 gallons of ballast water, 8,000 gallons of wash water, 4,200 gallons of slop oil, and 1,200 gallons each of lube oil and gear oil. The hull is protected by Schuyler fendering. There are six staterooms, plus 5-1/2 baths, for a crew of 10, in addition to which there is a fully equipped galley and lounge. The interior consists of cypress and FRP plywood, and FRP sheetrock drop-in ceiling panels. Flooring is Tuflex rubber. Sound and vibration dampening was provided by M&I Insulation. Dixie Fire Protection provided the fire suppression system.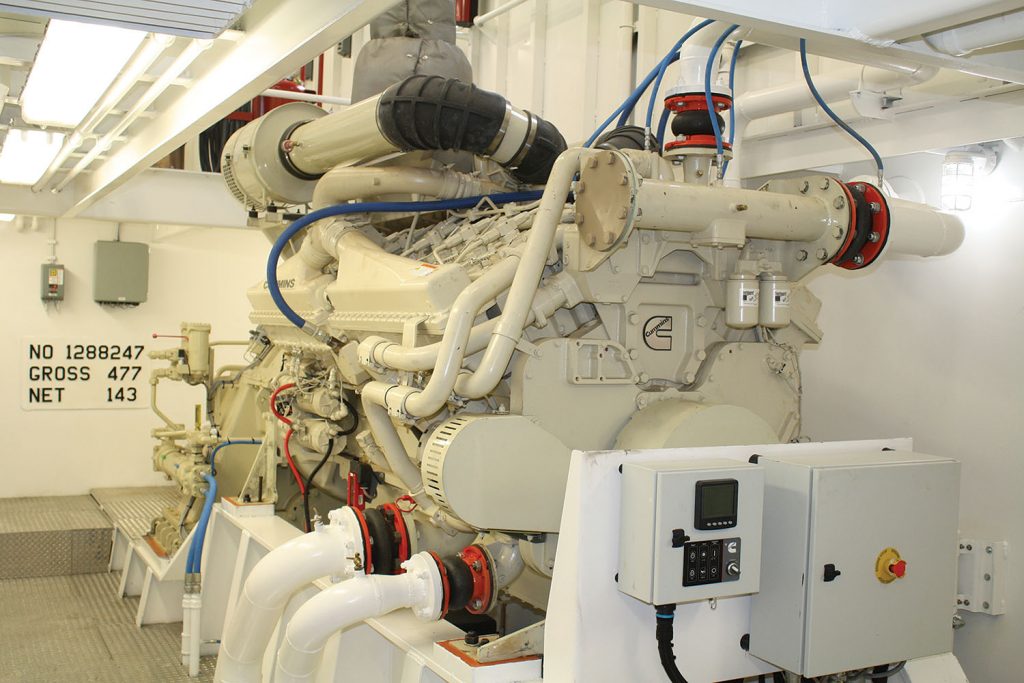 The pilothouse communication and navigation equipment featuring Furuno radars is from Wheelhouse Electronics. On deck are two Patterson 40-ton winches supplied by Donovan, a Schoellhorn-Albrecht capstan, and Nabrico kevels from Paducah Rigging. There is an upper work deck with catwalks to each towknee.
The mv. John T. Janoush is similar to eight other towboats Nichols Boat Company has constructed for the towing company, dating back to the mv. Dorothy M. Janoush, which Nichols built in 2010.
About John Janoush
John Janoush joined his brothers, Joe and Paul, at the family firm in Rosedale, Miss., in 1981, when they began towing operations. Active in both community and industry affairs, he was a member of the Cleveland Bolivar County Chamber of Commerce and the Economic Development Foundation.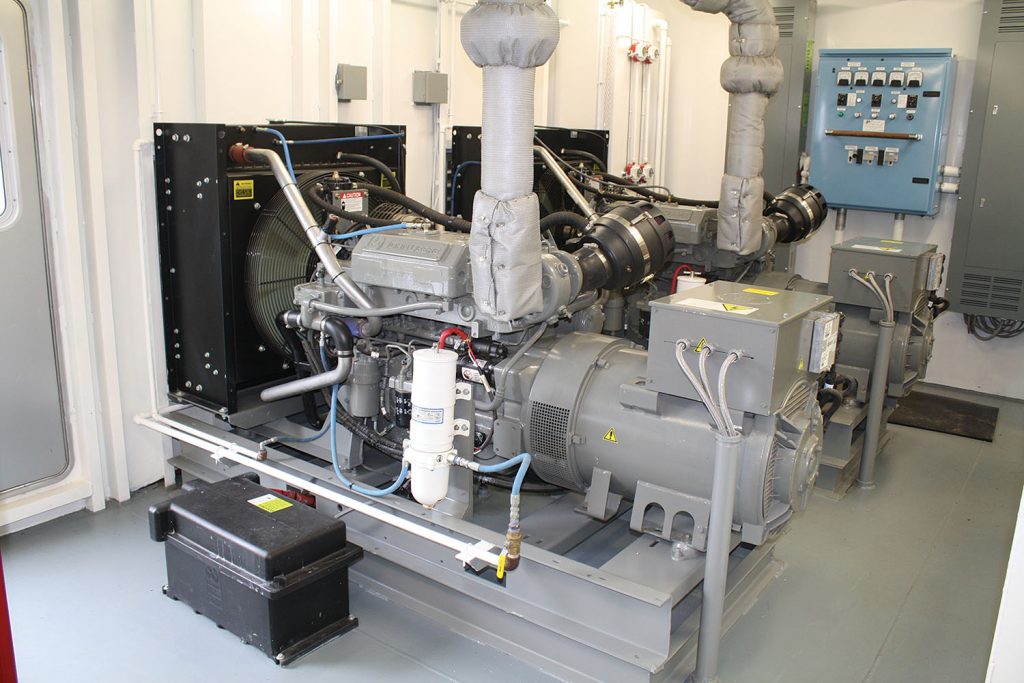 He served on the executive boards of the National Waterways Conference and the Arkansas Waterways Association. He was a former chairman of the Arkansas River Emergency Reaction Committee, Lower Mississippi River Committee, as well as a member of the Inland Rivers, Ports & Terminals and Arkansas-Oklahoma Port Operators Association.
He was awarded the Coast Guard's Public Service Commendation, the highest award given to a civilian. He was inducted into the Arkansas River Hall of Fame, posthumously in September 2018 (WJ, September 28).   He was also an Eagle Scout and a member of First Baptist Church. His brothers, Joe and Paul, are manager and vice president, respectively, at JANTRAN. His mother, JoBeth, and wife, Beverely, are namesakes of other company towboats.
Speaking about John, Joe said that for 36 years his brother toiled long hours at JANTRAN, seven days a week, nights and holidays, dispatching boats and personnel. He said, "John was the main voice and face for the company, to its customers and the rest of the industry. He was the primary individual responsible for our success over the years."
JANTRAN's parent, Bruce Oakley Inc., is an integrated group of businesses that include not only fertilizer distribution but also river transportation, grain terminals, port operations, stevedoring, bagging and trucking. The company is headquartered in North Little Rock, Ark., but has multiple other locations, to take advantage of the river. Oakley bought JANTRAN in 2011, adding towing and fleeting to its mix of businesses. It owns and operates barges, as well, under the name of Oakley Barge Line.
Caption for top photo: The mv. John T. Janoush, named for JANTRAN's former manager of operations who died of lung cancer last year, is a closed-wheel boat that measures 114 by 35  by 11 feet, with a 9-foot draft. (Photo courtesy of JANTRAN Inc.)