More than 500 guests from the maritime community gathered in Paducah, Ky., December 6 for the Seamen's Church Institute's 19th annual River Bell Awards Luncheon. The event raised more than $318,000 in support of SCI's programs serving mariners.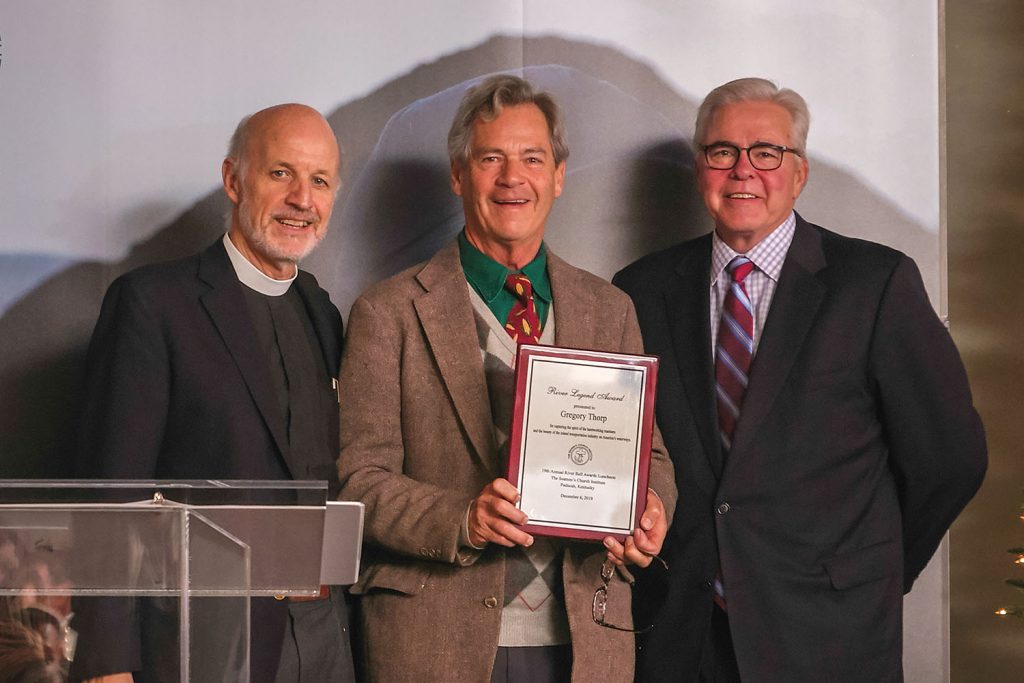 SCI honored three distinguished individuals from the maritime industry. John Eckstein, president and CEO of Marquette Transportation, received the River Bell Award; Gregory Thorp, renowned maritime photographer, was given the River Legend Award; and Rear Adm. Dave Callahan, retired commander of the Eighth Coast Guard District, was presented with the Distinguished Service Award.
Eckstein was appointed president and CEO of Marquette at the age of 27. In his acceptance remarks, he remarked that one of the keys to his and Marquette Transportation's success was his family's unwavering support. His father, Ray, and brother, Randy, were instrumental in helping him reach his visionary goals and learn the business as he went along. Eckstein spoke about the challenges he faced early on in his career, and thanked the employees of Marquette, some of whom have been with the company since before he took over. The biggest asset of the industry, he said, is its people.
The River Legend Award was awarded to Gregory Thorp to honor his nearly four decades of photographing and documenting the inland transportation industry. In his remarks, Thorp spoke about his journey photographing not only the vessels, but also the people working onboard. He realized early on in his career that portraiture was a powerful tool to show the unseen, personal side of the industry. Thorp acknowledged a long list of people who mentored and taught him along the way.
Sign up for Waterway Journal's weekly newsletter.
Our weekly newsletter delivers the latest inland marine news straight to your inbox including breaking news, our exclusive columns and much more.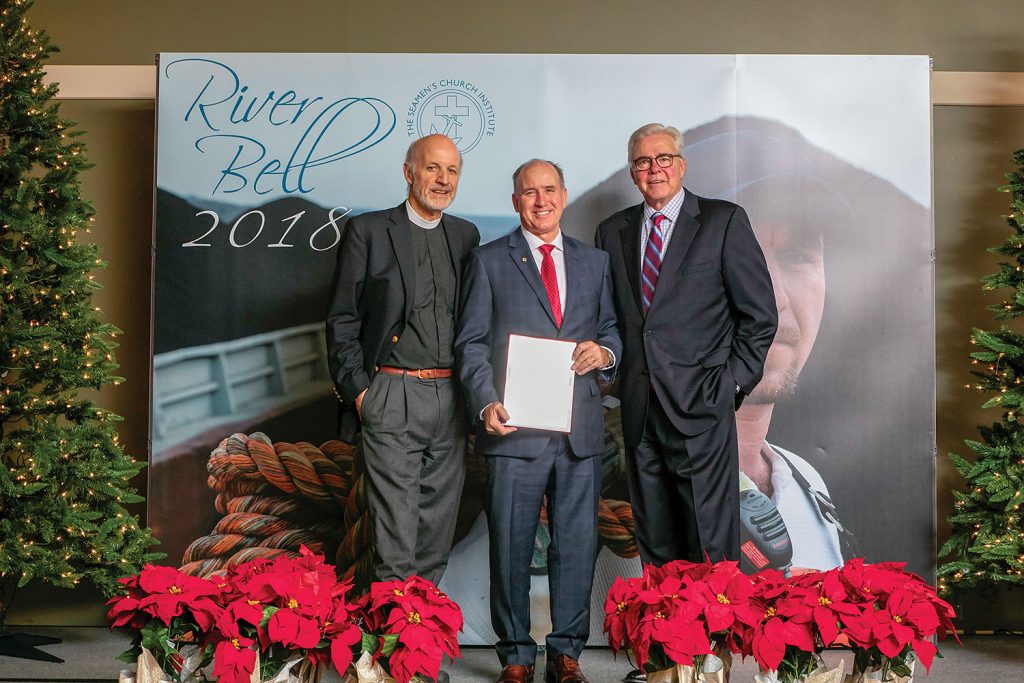 Callahan recently retired after a distinguished 35-year career with the U.S. Coast Guard. He spoke about the respect he had for those in this industry, how truly collegial and connected this segment of the maritime community is, and how much he enjoyed his time with the inland community. He said he felt accepted and that those in the room made him a true "river guy."
Proceeds from the luncheon benefit SCI's programs serving mariners including the Ministry on the Rivers and Gulf, which remains the only one of its kind serving the industry. River chaplains provide year-round pastoral care, counseling, support, as well as crisis response and intervention to the industry's employees, their families and shore-side personnel working on America's inland river systems and into the Gulf of Mexico.
Caption for top photo: John Eckstein with his family after receiving the River Bell Award. (Photo courtesy of Seamen's Church Institute)