Industry People On The Move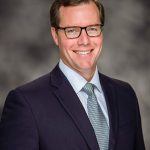 Campbell Transportation Company Inc. has hired Kyle Buese as its executive vice president-operations. Prior to joining Campbell, Buese worked at Kirby Corporation since 2006. There, he served in several key roles, including general manager-river vessel operations, general manager-vessel operations and regional general manager of Marine Systems Inc.
He also has served in various investment management positions in the financial industry at companies such as JP Morgan Chase Private Bank and AEGON Investments USA.
He graduated from Tulane University, where he received his Master of Business Administration degree. He also graduated with his bachelor's degree in business from Loyola University. He is also an active CFA charterholder.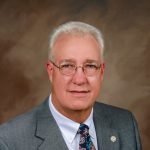 The Port of Beaumont (Texas) announced that its deputy port director, Bill Carpenter, has retired after more than 40 years of service. He joined the port in 1978 after working at Hansen & Tidemann Inc. in the maritime industry.
Along with managing the operations at the port, Carpenter quickly worked his way up to direct the port's maintenance and police departments. He became the port's deputy director in 2002.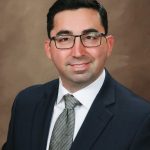 In addition to announcing Carpenter's retirement, the Port of Beaumont recently hired Brandon Bergeron as director of engineering. Before he joined the port, Bergeron was the engineering manager for Lanier & Associates Consulting Engineers Inc.
He has 15 years of experience as an engineering consultant and project manager, having worked on a variety of marine terminal projects for public ports and private industry across the Gulf Coast.
As director of engineering, Bergeron will manage, develop, coordinate and administer port capital expansion and maintenance programs and the U.S. Army Corps of Engineers permitting process, and assist in overall port master planning.
He graduated from Louisiana Tech University in 2003, with a bachelor's degree in civil engineering. He is a registered professional engineer in both Texas and Louisiana.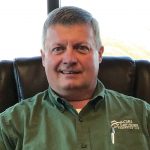 Kevin Holcer has accepted the position of general manager at AGRIServices of Brunswick (Mo.). In this role, Holcer will direct and coordinate the activities of the company's various facilities.
He is a 1986 graduate of North Central Missouri College, where he majored in agriculture business. He started his career at AGRIServices during a college internship in fertilizer sales, transportation and scale operation. In 1990, he became the wholesale fertilizer manager of Brunswick River Terminal. In 1998, he began serving as AGRIService's wholesale fertilizer manager when the company was formed as a joint venture partnership between MFA Inc. and the Brunswick River Terminal.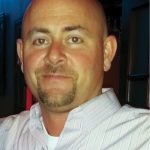 Joe Sluka recently accepted a position in commercial marine sales with Rose Point ECS, a navigational software company for commercial vessels. In his new role, he will be taking over all commercial sales for the company upon the retirement of John Cuttitte effective March 2.
Sluka worked as a sales manager for Patterson Manufacturing in Pittsburgh, Pa. He was responsible for managing all of the Patterson winch sales for boats and barges in the United States, as well as some international targets. He also worked in sales at National Maintenance & Repair Inc.
J.H. Blades & Company Inc. announced the addition of Alexander Porter to its Metairie, La., office. He is a 2015 graduate of the University of Alabama.
He began his marine insurance career in London, with a global marine insurance brokerage. Shortly thereafter, he worked in the firm's New York and New Orleans' offices as a marine client executive.
In the wake of recent and pending retirements, the Alabama State Port Authority announced the promotion of four employees within its senior management team—Linda Paaymans, Danny Barnett, Bill Inge and Parrish Lawler.
Paaymans was promoted from senior vice president of finance to chief financial officer. She has more than 35 years of financial, I.T., procurement, planning and production management experience from both the private and public sector.
Since 2008, the port authority's recently retired chief financial officer, Larry Downs, mentored Paaymans. She is a graduate of Yale University and holds a master's degree in business administration from the Lubin School of Business at Pace University.
Barnett was promoted to vice president-human resources. This division oversees the port authority's personnel, medical services, training and safety programs. He is a 43-year veteran of the port authority. During his tenure at the port authority, he served 23 years with the Alabama Army National Guard. He served a tour in Iraq during Operation Iraqi Freedom. He holds a Bachelor of Science degree in management of human resources from Faulkner University.
Inge was promoted to vice president-general cargo and central services. This expanded division oversees general cargo, maintenance, fleet services, port police and the harbormaster offices.
He has more than 38 years of experience in maritime transportation and terminal operations. In 2007, the port authority recruited Inge from Dole Fresh Fruit. In 2011, he was named manager of the port authority's general cargo and intermodal division. He holds a bachelor's degree from the University of the South at Sewanee, Tenn.
In the port authority's trade division, Parrish Lawler was promoted to director of trade and development. He joined the port authority in 2014 as manager of trade and development with more than 20 years of experience in transportation, logistics, sales and marketing.
In his new role, Lawler will direct container carrier sales and containerized cargo business development for the port authority. He is a graduate of Elon University in North Carolina.