Industry People On The Move: February 2019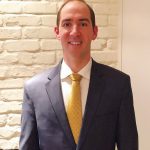 Trace Laborde was recently named marine manager of Laborde Products Inc. He previously held the role of branch manager of Laborde Products' Houston operations, with responsibility for the marine business in the Texas market.
In his new role, he will be responsible for continuing the growth of Laborde Products' marine business, which includes the distribution of marine engines for Mitsubishi, Yanmar, OXE Diesel Outboards, BUKH and Steyr Motors in the Gulf Coast, inland river valley and Caribbean.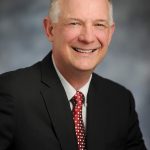 Michael Monahan, president of Campbell Transportation Company, was recently elected to Blue Danube Inc.'s board of directors. Blue Danube is the holding company of Campbell Transportation Company.
Monahan joined the company in 2011. He has held executive leadership positions in the marine transportation industry at McNational Inc., American Commercial Barge Line, TECO Barge Line and Midland Enterprises Inc. over the last 30 years. He has been involved with sales management, business development, fleeting facility operations, shipyard operations, terminal operations, vessel safety and training programs and logistics. Prior to his marine experience, Monahan held operations management positions at United Parcel Service.
He holds a Master in Business Administration from Xavier University and a Bachelor of Science degree from the University of Cincinnati. He has also served on the board of directors for The American Waterways Operators, Waterways Council Inc., ORSANCO and as co-chairman of the River Industry Executive Task Force. He was appointed to the Inland Waterways User Board in 2017.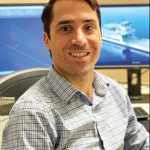 Elliott Bay Design Group (EBDG) has hired Matt Nani to join its team of naval architects and engineers as a project manager. He will be responsible for the initiation, management and execution of diverse projects and will be based in the Seattle, Wash., office.
Nani brings with him 11 years of experience in the marine industry including work with an operator, class society and consulting firm. His technical expertise includes structural design and assessment, hydrodynamic and vessel motion assessments, and stability analyses.
Nani is a licensed professional engineer in Washington and Texas, and he received a Bachelor of Science degree in naval architecture and marine engineering from the University of New Orleans.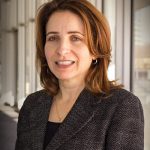 Vigor announced the addition of Jackie O'Brien to Vigor's leadership team. As executive vice president of strategy and business development, O'Brien will report directly to the CEO and play a key role in driving the development and execution of Vigor's growth strategy as a leading industrial company. She will oversee business development for all Vigor business units including defense, aerospace, infrastructure, alternative energy and marine.
O'Brien comes to Vigor following a 25-year career at Alcoa and Arconic, created by  Alcoa's separation into two independent companies in 2016. Most recently, she served as vice president of business development and global affairs, driving successful growth strategies for Arconic across the company's aerospace, automotive, building and construction, and commercial  transportation businesses.
She holds a Bachelor of Science degree in civil and environmental engineering from Ohio State University and an MBA from Case Western Reserve University.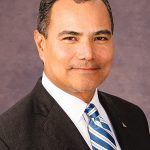 Regions Bank announced that Juan Cazorla has been appointed head of the Regions Transportation and Logistics Specialized Industry Group. He leads the group from the company's Charlotte, N.C., office.
Under Cazorla's leadership, the group will continue to serve a wide array of companies and institutions, which operate in the logistics, maritime, rail, trucking, leasing and waste management sectors. The group is currently comprised of transportation-dedicated banking professionals with more than 50 years of combined industry and transaction experience.
Cazorla joined Regions in 2013 as a managing director in the corporate banking group. His background includes more than 25 years in financial services, including 18 years at Bank of America. He is a graduate of the University of Missouri, where he earned both a Bachelor of Science degree in finance and banking and a Master of Business Administration.
Crowley Maritime Corporation recently promoted Tiffanny King and Jeannie Stewart to the position of vice president of people services. While each has different areas of focus, both will ultimately support Crowley's mission of ensuring high-performance and employee development across the company. King and Stewart report to Carl Fox, senior vice president-corporate services.
In her new position, King has responsibility for human resources, compensation and employee health and wellbeing. Stewart oversees people and organizational development, talent acquisition and travel.
King joined Crowley in 2007 as a corporate recruiter. Her career then progressed through the human-resources roles of generalist, manager and regional manager. In 2017, Crowley designated King as the company's Equal Employment Opportunity (EEO) coordinator. King earned a bachelor's degree in business administration from the University of North Florida in 2001 and a master's degree in human resource management from Webster University in 2006.
Stewart began her career at Crowley in 2005 as manager, corporate travel and meetings. Her career progressed through a series of director-level positions of increasing responsibility. She is a 2015 recipient of the Thomas Crowley Award, the highest honor for company employees. Stewart earned her bachelor's degree in history from Missouri State University and her master's degree in hospitality management from Florida International University.
Legacy Building Solutions has added Larry Jordan as its building and project design consultant. In his new role, Jordan will work with customers in the military sector to provide them with engineered fabric structures on a rigid steel frame.
After serving in the U.S. Navy, he worked in the construction, financial and manufacturing industries. His experience has focused on contract negotiation, the quoting process and customer care in the public, private and military sectors.