40 Under 40 Awards: Steger, Tallant, Theiler, Thompson And Turko
For the second year, 40 of the industry's future leaders were honored at the Inland Marine Expo with the "40 Under 40" award. All 40 honorees were nominated by executives and peers for their hard work and dedication to the industry.
In an eight-week series, The Waterways Journal is featuring all 40 recipients. This week, we recognize Jess Steger, Amanda Tallant, Craig Theiler, Erwin Thompson III and Greg Turko.
Those interested in nominating individuals for the 2020 "40 Under 40" award will have a chance to do so later this year. To be included, nominees must be under the age of 40 as of May 18, 2020, the first day of the 7th annual IMX. Award winners will be recognized during the event for their outstanding contributions to the inland marine transportation industry in a variety of fields.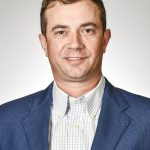 Jess Steger
Jess Steger, 39, is president of Channel and Lynchburg shipyards, Highlands, Texas.
A third-generation member of the inland towing industry, he grew up hearing towboat tales. His grandfather, Hugh Steger, was a vice president of M/G Transport, and his father, Dennis Steger, decked at M/G growing up and then began his own career in the industry, eventually starting his own marine brokerage company before becoming owner of Channel and Lynchburg shipyards.
Jess Steger started in the traffic department at Kirby Inland Marine after college, to learn the ropes dispatching and scheduling barge deliveries with docks, crews, operations, maintenance and sales teams. In 2011, he joined the family business at the shipyards, and was recently named president of the companies.
"Having known him since he was a young boy, I am very proud of him, and delighted and privileged to work with him to take Channel and Lynchburg shipyards into the future," said Cherrie Felder, vice president of the firm.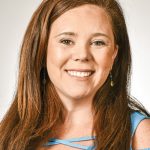 Amanda Tallant
Amanda Tallant is assistant port captain/crew dispatcher for Parker Towing Company, Tuscaloosa, Ala.
"Tallant has been an integral part of the team as crew dispatcher and assistant port captain," said Tim Parker, president of Parker Towing. "She has a wealth of knowledge and experience as a licened mariner and years in the wheelhouse."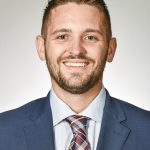 Craig Theiler
Craig Theiler, 30, is general manager of Law Valve of Texas, Channelview, Texas.
Theiler has worked in the inland marine industry for 12 years, beginning as an inland marine dispatcher at Kirby Marine Logistics. Soon after that, he moved to Blessey Marine, where he started as fleet supervisor. He quickly moved into a position in purchasing, then on to logistics coordinator in the dispatch department. He was later promoted to fleet manager of WEB Fleet in Channelview. After helping to provide upgrades and improvements to Blessey's process in relation to fleeting and staffing at their Channelview headquarters he was promoted to director of WEB fleeting. After the devastation of Hurricane Harvey to the Houston area and Channelview in particular, Craig guided the cleanup and renovation process to the Blessey Channelview office and property.
Most recently, Theiler has taken the position of general manager of Law Valve of Texas, a widely used and respected valve company that services all the inland marine barge companies across the Gulf Coast and United States.
During his time at Blessey, Theiler completed his bachelor's degree in organizational leadership and is currently completing his MBA at the University of Houston. He also is the executive board chairman for the University of Houston Technology Alumni Association.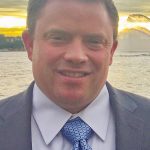 Erwin Thompson III
Erwin Thompson III, 39, is general counsel, commercial business and government affairs for LeBeouf Bros. Towing LLC.
In his role at LeBeouf, Thompson is not only responsible for oversight of day-to-day operations, but he is responsible for all legal and regulatory affairs. He is one of three main points of contact who not only develop new business but attend to customer matters on a daily basis. Additionally, he was instrumental in permitting much of the company's shipyard facility.
Thompson received his bachelor's degree from Texas A&M-Galveston, and then went to SUNY Maritime, where he earned his master's degree in transportation management. He went into blue-water operations for a time, and then decided that his real interest was in brown water, so he went back to South Texas College of Law and got his J.D. He practiced law in maritime defense before he joined the team at LeBeouf six years ago.
During his tenure at LeBeouf, he has made great improvements to the firm's commercial business and facilitated the construction of new boats and barges.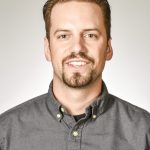 Greg Turko
Greg Turko, 29, is chief of the medium capacity fleet for the Pittsburgh Engineer District.
He started his career with the Corps of Engineers in 2010 as a cooperative student with the Structural Design Section of the Pittsburgh District. Upon graduating from the University of Pittsburgh, he was hired on permanently as a project engineer with the district's maintenance branch, where he was responsible for the planning, quality control, and documentation of the Pittsburgh District repair fleet jobs. As a repair fleet project engineer, Turko worked daily with repair fleet personnel to help deliver high quality major maintenance and repairs to the Pittsburgh District navigation projects.
Since then, he has tackled increasingly challenging leadership roles within the U.S. Army Corps of Engineers. In 2016, he served in a developmental role as the Pittsburgh District maintenance section chief while the Great Lakes and Ohio Rivers Division was in the midst of reorganizing the river districts' repair fleets. Turko was selected to serve as the medium capacity fleet chief upon his predecessor's retirement. As the chief, medium capacity fleet, he is solely responsible for overseeing the scheduling, planning, budgeting, and operations of the fleet and Pittsburgh Repair Station activities. He supervises and manages more than 50 personnel and 30 pieces of heavy equipment and floating plant.
Turko's dedication to the region and his community do not stop with his employment as a civilian employee with the Corps of Engineers; he is also a mentor for the Big Brothers/Big Sisters of Pittsburgh.