Hines Furlong Line Inc., the Nashville, Tenn.-based barge and towing company that seems to be forever adding to its growing fleet of towboats, recently took delivery of two identical vessels from Bourg Dry Dock & Service, Houma, La. The new boats are the mvs. Barry Griffith and Carolyn Lampley. A third newbuild, the Jesse A. Mollineaux, built by Intracoastal Iron Works, was put into service recently, as well.
Barry Griffith
The Barry Griffith is a 72-foot, 2,000 hp. twin screw towboat named for a longtime friend of Hines Furlong Line. "His grandfather, Capt. D. L. Griffith, was a pilot for Hougland Barge Line, who later went to work for Hines Inc.," said Kent Furlong, president and CEO, "and his father worked for Hines for 45 years, first as a barge maintenance supervisor and then as the company's electrical supervisor."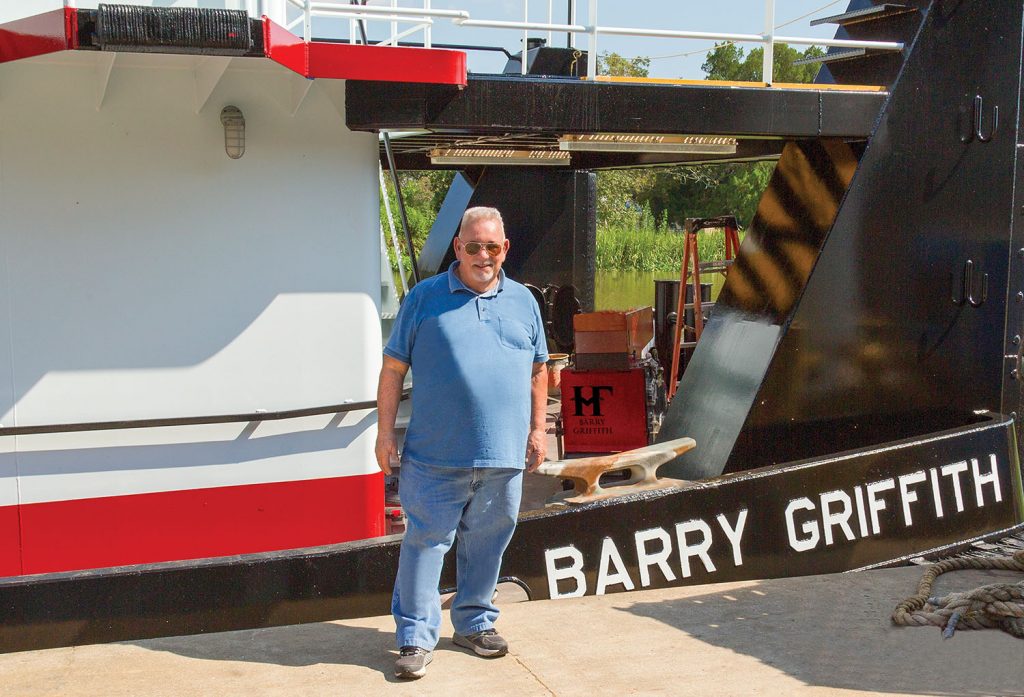 Born in 1946, the vessel's namesake, Griffith, remembers playing in the Hines offices, shop and boats as a child. "At 16, I started decking and at 18, I got my tankerman's license," he said. "When school was in session, I would provide shore tankerman services on the weekends."
His dream of becoming a river pilot was cut short, however, when, at 20, he married a girl who "had no desire to settle down and raise a family with a wayward riverman," he laughed. There followed a stint in the U.S. Air Force, where he was a crew chief on a C-130 transport aircraft; a degree from Western Kentucky University; and a 40-year career ending as a department manager with an electric utility company.
Through it all, he never lost his love for the river, he said, and upon retirement, he turned his interest in photography into a sideline, Grif's Graphics, that specializes in river and towboat photography. "This has allowed me to keep up with what's happening on the river and keep the love I have for the river growing," Griffith said. He currently does graphics work for Hines Furlong Line and other towing companies.
His namesake vessel measures 72 feet long by 30 feet wide with a draft of 7 feet 9 inches, when carrying a full 18,000 gallons of fuel and 5,800 gallons of potable water.  It has an eye level of 29 feet.
The new boat's 2,000 hp. is produced by twin CAT C-32 Tier III diesel engines. The engines turn Sound four-blade 74- by 60-inch propellers on seven-inch shafts with Duramax seals and bronze bearings. Reduction is 5.947:1 from Reintjes WAF 562L gears supplied by Karl Senner. The engines are cooled by an East Park Radiator grid-type system and are monitored by an Unlimited Control alarm system.
The Barry Griffith has a Skipper electric-over-hydraulic steering system supplied by Donovan. Auxiliary power is from John Deere 60 kw. generators. The three-deck vessel has four staterooms with a total of two double berths and two single berths plus 2-1/2 bathrooms. The galley is furnished with all stainless-steel appliances. There is a well-appointed crew's lounge.
In the pilothouse, the electronics package, featuring a Koden 25 kw. radar, was furnished by Wheelhouse Electronics. On deck are two 65-ton Wintech winches. The fendering is by M&M Bumpers.
The new vessel is currently working as a harbor boat out of Hines Furlong's fleet at Clarksville, Tenn., Furlong said.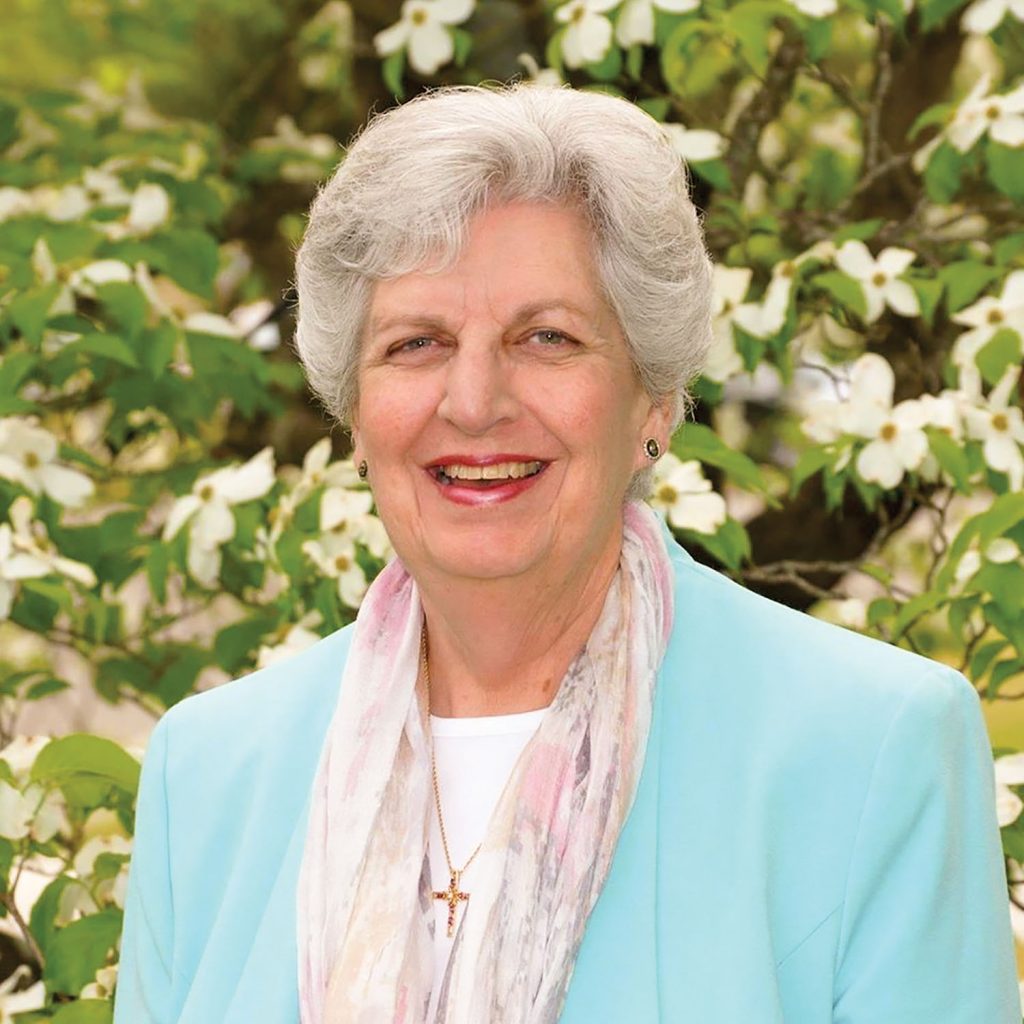 Carolyn Lampley
Its twin, the mv. Carolyn Lampley, is named for the sister of the late Ron Hunter, who founded and was president of Hunter Marine Transport—a barge and towing company with more than a dozen towboats—that Kent Furlong bought in 2018. Hunter died in 2017 after a 40-year career, the capstones of which were building the bargeline as well as developing a bulk terminal operation and a sand and gravel dredging enterprise.
The new towboat replaces one with the same name that Hunter had owned since 2015. It was a 56-foot, 1,200 hp. vessel built by Serodino. Hines recently sold it to Evansville Marine Service, which renamed it the James S (WJ, February 24). The new Carolyn Lampley is currently working on the Gulf Coast in the company's leased fleet, Furlong said.
Carolyn Lampley, the namesake, lives in Nashville with her husband, their sons and grandchildren.
Jesse A. Mollineaux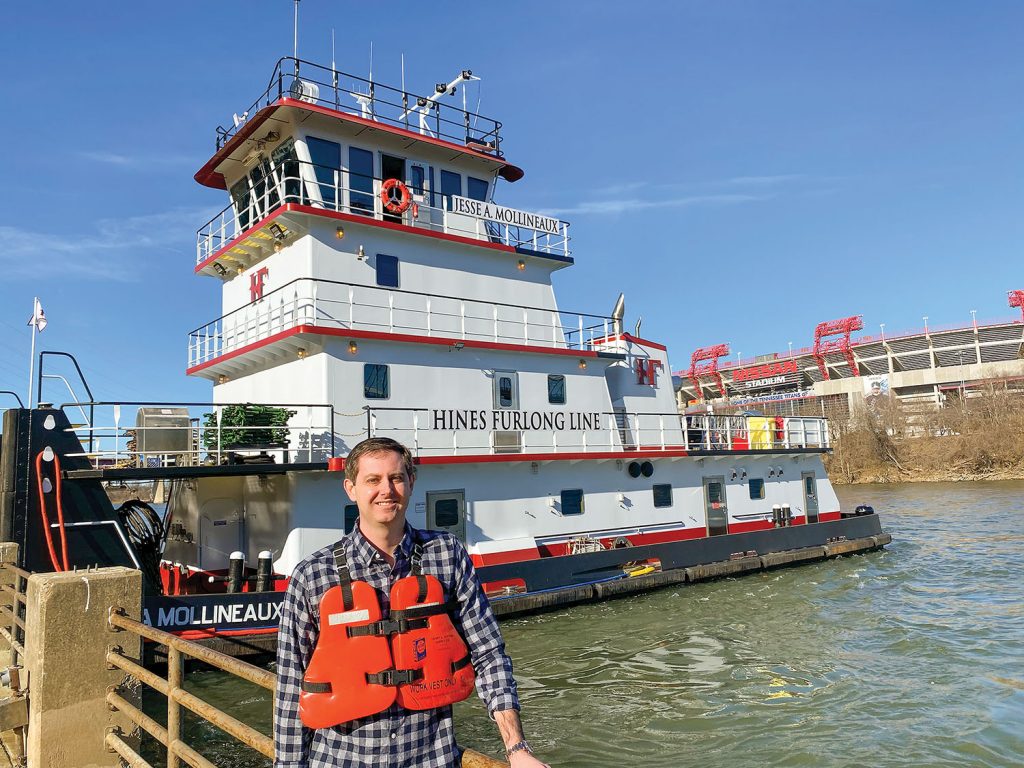 The third boat, the mv. Jesse A. Mollineaux, is slightly larger than the Barry Griffith and Carolyn Lampley, measuring 78 by 34 feet with an eye level of 32 feet 5 inches. It is a four-deck boat with five staterooms and an additional full bathroom.
It has the same drive train as the other two—namely, twin CAT C-32 mains providing 2,000 hp. with Reintjes reduction gears and 74- by 60-inch propellers—but it has the capacity to hold 10,000 more gallons of fuel, and also contains a gym and an engineroom workshop.
The namesake, a freight broker in the trailer truck business, is a childhood friend of Furlong's who lives with his wife and daughter in Cincinnati. "We have been friends since we were five years old and attended kindergarten together in Bowling Green, Ky.," Furlong said.
The boat is currently in service in Nashville as one of the company's three locally based harbor boats, Furlong said. A third boat from Intracoastal Iron Works is underway that will have two fixed decks and a retractable pilothouse.
All three of the new towboats were designed by Entech & Associates, Inc., Houma, La.
Caption for top photo: The mv. Barry Griffith and its sister vessel, the mv. Carolyn Lampley, were built by Bourg Dry Dock & Service. (photo by Greg Milliken)