Industry People On The Move, March 2020
Lucian Lott has been promoted to vice president of sales of Parker Towing Company. "Lucian has done a tremendous job growing our sales and diversifying our customer base. We are excited to see him match that success in his new role as vice president of sales," stated Tim Parker III, president of Parker Towing.
Before joining Parker Towing Company, Lott started his career in the maritime industry as a deckhand in 1978 with Ryan Walsh Stevedoring (Southern Marine). After four years working on the boats, he transitioned to working shoreside. His shoreside background includes working in operations, dry cargo sales, and growing and developing marine operations. Lott joined Parker Towing Company in 2016, where he was hired as a sales representative to expand the firm's barge sales operations.
Parker Towing owns 25 towboats and operates 419 covered and open hopper barges, a fleet of tank barges, and eight inland river terminals across the Southeast.
Vanessa Nuñez has joined The American Waterways Operators as executive assistant to President and CEO Jennifer Carpenter, beginning February 10.
A career executive assistant, Nuñez was previously with the National Restaurant Association. She takes over Jennifer "JB" Bulcao, who has transitioned to employment with the American Petroleum Institute after more than four years with AWO.
John Ingram, chairman of the board of directors of Ingram Industries Inc., announced March 16 the election of a new director of the privately held company: James Hamilton, of New York, an investment banker specializing in global transportation who has served as the global head of transportation for JP Morgan during the past decade.
Ingram Industries' businesses include Ingram Content Group and Ingram Marine Group.
Active in the nonprofit community, Hamilton serves as chairman of the U.S. Merchant Marine Academy Alumni Association and Foundation Board as well as other nonprofit boards. He also served in the U.S. Naval reserve for 12 years, attaining the rank of lieutenant commander.
Hamilton has a B.S. in marine transportation from the U.S. Merchant Marine Academy and an MBA in finance from New York University.
"Jim's expertise in the global transportation industry, along with his experience as an accomplished leader in the investment banking industry, will make him an excellent director," said John Ingram. "We welcome his knowledge and strategic insight."
Maria Magyar Cartier recently joined the senior management team of Port Milwaukee as market development manager. and has demonstrated a capacity for implementing a variety of integrated and complementary marketing activities, including traditional, digital, and interactive approaches in the #manufacturing space.
She came to the port with more than 20 years of experience in international marketing and has demonstrated a capacity for implementing a variety of integrated and complementary marketing activities, including traditional, digital, and interactive approaches in the manufacturing space.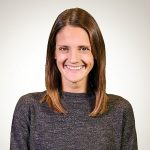 Taylor Stulb joined the sales team of Moxie Media in the newly created position of Business Development.
Moxie Media, headquartered in New Orleans, provides learning management systems allowing mariners to train, track and report the necessary courses and policies employers need to stay in compliance with regulations including Subchapter M, RCP, USCG and IMO.
Prior to joining Moxie, Stulb worked as a logistics coordinator at Canal Barge Company, where she learned the nuts and bolts of the inland barging industry.
Stulb was born and raised in New Orleans and graduated from the Academy of Sacred Heart.  She earned her undergraduate degree from Louisiana State University and master's degree in Maritime administration and logistics from Texas A&M University at Galveston.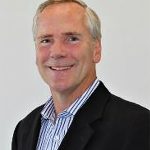 Survitec has announced the appointment of Ron Krisanda as executive chairman for its worldwide life-saving equipment business. In the newly created position, he will drive a comprehensive strategic plan to focus on customer needs and profitable growth. He will lead both the Survitec board of directors and the executive management team.
Most recently, Krisanda was CEO of Quality Metalcraft-Experi-Metal Inc., a premium provider of highly engineered, metal formed assemblies for the automotive and aerospace sectors.  He has been a member of its board of directors since 2015 and will continue in this role. During his two-year tenure as CEO, the business underwent a major transformation and returned to profitable growth.
Krisanda also currently serves as chairman of Cooper Turner Beck, a leading global manufacturer and distributor of safety-critical fasteners focused on the energy sector. This privately held company, based in Sheffield U.K., has 11 factories around the world, and was recently named as one of the top 200 fastest growing companies in the U.K.
Prior to Quality Metalcraft-Experi-Metal, Krisanda was president and chief operating officer of Milacron Holdings Corporation, a global leader of highly engineered and customised systems for the plastics industry.
As chief operating officer of Edwards Vacuum, he led the company's restructuring plan, which focused on service delivery, and invested in R&D to fuel growth.
Krisanda has a deep understanding and passion for the life safety product sector. At Tyco International, he served as president of Tyco Safety Products, leading the global fire, security and life safety product division. He also served as the president of Tyco Fire & Security Europe, Middle East and Africa based in London. This business focused on the contracting, installation, and service of fire and security systems across 26 countries.
FPT Industrial, Burr Ridge, Ill., recently announced a series of new hires to support its growing distributor network and customer base in the United States, Canada and Mexico.
• Peter Emerson, marine manager for North America will oversee all aspects of the marine segment for the region. In his new role, Emerson will work to increase brand visibility and promote FPT Industrial's new line of marine engines both for commercial and leisure applications. Emerson's key initiatives will include an increased focus on bringing new, innovating technology to market that enhances customer experience and satisfaction, developing the FPT marine network, and explore new opportunities with key OEMs. Overall, he will focus on marine segment growth through improved customer support, network development, and new process- and policy-driven successes.
• Ryan Zenke has been named national OEM sales manager. Zenke brings 15 years of diverse business development and global sales experience to the team, having most recently spent seven years in sales and business development for an industrial engine manufacturer. He will be tasked to grow FPT's market share in North America through direct sales growth, and will focus on developing a presence within rental yards.
• Dan Fichter, national distributor sales manager, joins the FPT Industrial team with over 17 years of experience working in various roles within the industrial engine industry. Throughout his career, Fichter has built his industrial engine expertise as both a field salesman and in various sales manager roles, giving him a unique advantage to support the FPT North America distributors, having spent many years working through similar challenges and opportunities.
FPT Industrial is a brand of CNH Industrial, dedicated to the design, production and sale of powertrains for on and off-road vehicles, marine and power generation applications. The company employs more than 8,000 people worldwide, in 10 manufacturing plants and seven research and development centers.
Global shipping registry and classification society Class NK announced March 18 that it has appointed a new CEO. Current Senior Executive Vice President Hiroaki Sakashita has been appointed president and CEO, as well as a representative director of ClassNK, effective March 18.
Current Senior Executive Vice Presidents Tetsuya Kinoshita, Junichiro Iida, and Toshiyuki Shigemi will continue in their present roles on the team, joined by Hirofumi Takano and Taira Narisawa as executive vice president.
Koichi Fujiwara has been appointed chairman of the board of directors, leaving the post of representative director, president and CEO. 
Sakashita said, "The maritime industry is changing its shape to adapt to environmental responsibilities and the digital era. For the swift mitigation of the industry to the new stage, there will be an increasing need for the role of independent third-party organizations to assure the safety, environmental performance, and quality of new technologies or concepts. ClassNK, with its new executive team, will actively participate in new innovative initiatives to enhance its capability, and pave the way for the development of new technologies and propagation of their benefits throughout the industry."
Sakashita holds a bachelor's degree in naval architecture and ocean engineering from Yokohama National University and started his career at Japan's Ministry of Transport (now Ministry of Land, Infrastructure, Transport and Tourism) in 1980. During his career with the government, he played vital roles in maritime administration including regulatory oversight and industry development. He assumed the position of director-general of the Maritime Bureau in 2015, and deputy minister for technical affairs in 2016.
He joined ClassNK as an executive consultant in 2018 and was appointed to senior executive vice president in 2019 to oversee ClassNK's expansion of its business portfolio and digital transformation.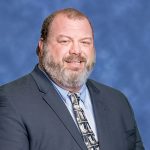 Quality Companies, a global offshore and onshore construction, fabrication and electrical and instrumentation company, has announced John Clay Nunnally will move from his role as chief financial officer to CEO.
Nunnally was previously CFO for Quality Companies and co-owner, president and CFO of Quality Companies' Zadok Technologies, which provides electrical and instrumentation services. The new Quality Companies management team is comprised of Nunnally, CEO; Fortunato "Tony" Martinez, president; and Scott LaGrange, board member. Combined, they boast more than 85 years of oil and gas experience. The trio previously worked together as the management team at Performance Energy Services in Houma, La., with Nunnally serving as CFO from 2008 until 2016.
Nunnally holds a bachelor's degree in finance from Louisiana State University, a masters in accounting from the University of Texas and an MBA from the University of Dallas.
Neil Quartaro has joined the New York law firm of Cozen O'Connor in its transportation and trade practice. An experienced commercial litigator, Quartaro has for nearly two decades advised and represented clients in a range of transportation and maritime industry disputes throughout North America, Europe, and Asia. He joins Cozen O'Connor as a member and will reside in its downtown Manhattan office.
Quartaro comes to Cozen O'Connor from Watson Farley & Williams LLP and will focus his practice on transportation-related U.S. and international litigation, arbitration, and bankruptcy matters. In addition to his experience with business-related litigation, Quartaro will continue advising clients on contracts and transactions within the international maritime sector, including private equity investments in the shipping space, vessel sales, purchase and foreclosure transactions, and charter and pool agreements.