The Coast Guard is investigating after 14 barges broke loose from a towing vessel and hit a house along the Tennessee River near Savannah, Tenn., causing significant damage.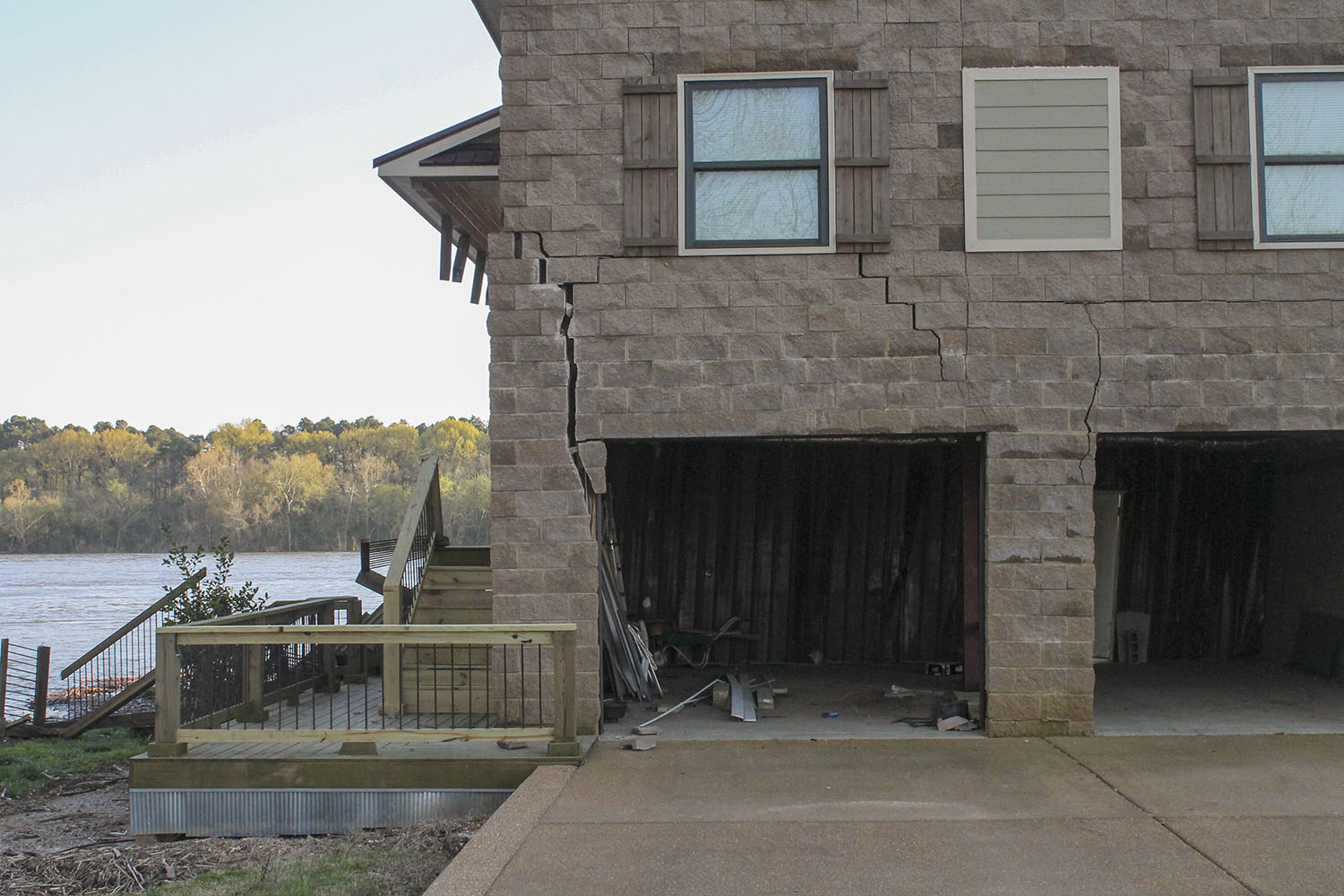 The empty dry cargo barges were headed upriver (south) from the Pickwick Dam when they broke loose March 26, with the Coast Guard receiving notification about 4 p.m., Petty Officer Sydney Phoenix said. The barges are owned by Inland Marine Service Inc., and were being towed by the mv. Roger L. Knight, Phoenix said. Marine Safety Detachment Nashville was handling the investigation into how they broke away.
Although the barges did drift toward the U.S. 64 bridge over the river in Savannah, none hit it, Phoenix said. All the barges had been recovered by 8:30 p.m. March 27, she said.
According to the 2020 edition of the Inland River Record, the Roger L. Knight is a twin-screw, 5,000 hp. vessel originally named Sunflower. It had also operated as the Mark W. Secrease. It was sold in 2017 by American Commercial Barge Line and renamed in 2018, when it was operated by Tennessee Valley Towing. It was most recently chartered to Inland Marine Service.
Caption for photo: The U.S. Coast Guard said a house on Arnold Drive in Savannah, Tenn., received significant damage after 14 empty barges broke away from the mv. Roger L. Knight, which had been chartered by Inland Marine Service. (Photo by R. Kelly Jordan, The Courier)