More than six decades ago, the most powerful towboat ever built to operate on inland waters was christened by the Federal Barge Line. Constructed by the St. Louis Shipbuilding & Steel Company at a cost of $1,700,000, the United States was built for service between St. Louis and New Orleans. Mrs. Louis S. Rothschild, wife of the former undersecretary of commerce for transportation, served as sponsor and broke the traditional bottle of champagne over the capstan in a ceremony held at the St. Louis waterfront.
Powered by four Cooper-Bessemer diesel engines delivering 8,500 hp., the vessel was, at that time, more powerful than any towboat ever built. The engines were fitted with a "vapor phase" cooling system, which made it possible to use relatively inexpensive low-grade fuel oil rather than the marine diesel fuel normally utilized by towboats.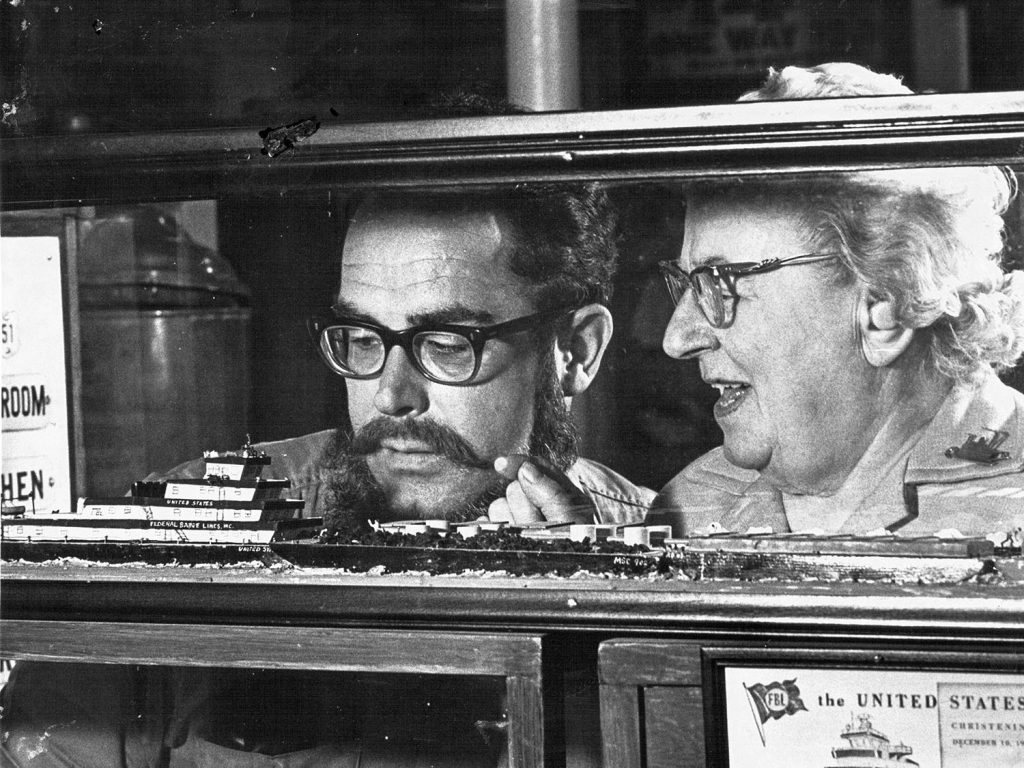 With a steel hull measuring 180 feet in length by 58 feet in width, the new boat displaced 1,760 tons and was capable of carrying a 21-day supply of fuel. Typical of St. Louis Ship-designed boats, the United States had four individually controlled propellers set within kort nozzles.
According to Herman T. Pott (1895–1982), then president of both St. Louis Ship and FBL, the towboat had the ability to push a tow of 40 barges carrying a total of 40,000 tons of cargo and the equivalent of 10 freight trains with 100 cars each. A tow of that size would comprise nearly 6 acres in area.
Sign up for Waterway Journal's weekly newsletter.
Our weekly newsletter delivers the latest inland marine news straight to your inbox including breaking news, our exclusive columns and much more.
Considered the first in a line of "super towboats," the United States ushered in an exciting new era in barge transportation. Pushing, on average, a tow of 20 to 30 barges, the United States cut the round-trip time from St. Louis to New Orleans to 10 days instead of the usual 15.
Amenities aboard the United States included a modern galley outfitted with state-of-the-art equipment. Quarters were located on the main deck for 10 crew members with six additional staterooms, all with adjoining ceramic tile baths, on the second deck for the officers. The pilothouse was equipped with state-of-the art navigational equipment, including Westinghouse Air Brake pneumatic controls to operate each engine. The deck locker provided some 300 square feet for lines and ratchets.
In 1960 the United States was joined by a twin towboat named America. After decades of dedicated service, both vessels, which were uniquely painted bright yellow with black trim during their careers, were retired, with the United States serving as a wharfboat at Cairo for American Commercial Lines. The America, at last report, resided on the Illinois River near Kampsville, where plans to convert it into a restaurant never materialized.
In the 1990s, it was the pleasure of this writer to correspond with Capt. Jesse Marks, who served as the first master of the United States, and he recalled it to be the best-performing towboat on the river. A public open house was held aboard the new boat at Paducah on January 2, 1959, before it officially began service. Capt. Marks, who passed away in 2000, wrote a fascinating book entitled "Man and His River," which is a most intriguing account of his 50-year career, beginning at age 14 as a coal passer on the steamer Phillips, which later was sold to the Nugent Sand Company at Louisville.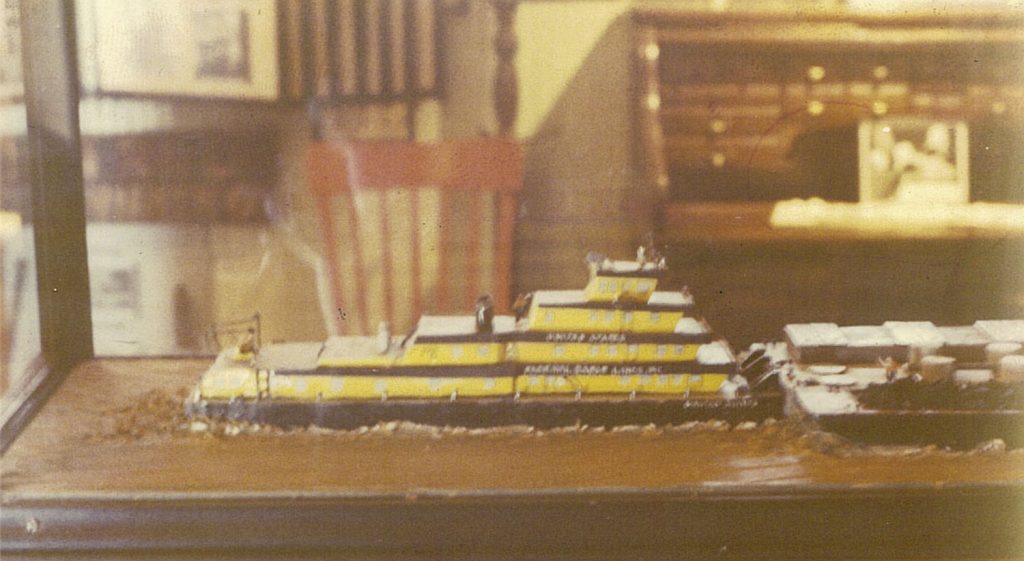 The Herman T. Pott National Inland Waterways Library at the University of Missouri-St. Louis houses an outstanding collection of memorabilia pertaining to the Federal Barge Lines and the St. Louis Shipbuilding & Steel Company.
A small glass-encased model of the United States with an integrated tow was built in 1967 by curator Ruth Ferris for her Midship Museum aboard the Str. Becky Thatcher; today it resides in this writer's collection.
Editor's note: For questions or suggestions regarding the Old Boat Column, Keith Norrington may be contacted by e-mail at curatorkeith@yahoo.com.