Two Deaths Mourned By River Industry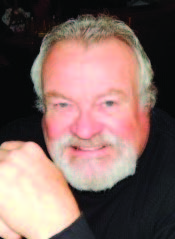 James "Pritch" Pritchard, president and co-founder of North American Marine Consultants LLC, St. Louis, Mo., died suddenly June 27 due to complications related to his cancer treatment. He was 74 years old.
He started out on the river as a deckhand when he was 18, just out of high school, before launching his surveying career with Marine Loss Control, St. Louis, and then furthering it when he signed on with Merrill Marine Service, also of St. Louis, where he spent the bulk of his 50-plus-year career. In 2009, he and Keith Weber, the firm's executive vice president, who had also been with Merrill Marine, went on to found North American Marine Consultants with an emphasis on surveys, appraisals, and brokerage services.
A certified marine surveyor, Pritchard was a member of the National Association of Marine Surveyors and the American Society of Appraisers. He was active in the St. Louis Propeller Club, stepping in to lead the organization's signature event, a golf tournament, after the club disbanded. His stepdaughter, Nora Naes, serves as the company's administrative vice president. As to the future of the company, "we plan to move forward," said Weber, who assumed ownership by prior arrangement. A celebration of life is planned for August, said his wife, Mary, also well known in the industry.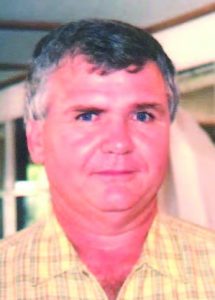 Family, friends and crew members are mourning the loss of Capt. William "Bill" Winders, captain aboard Western Rivers Boat Management's mv. Stone Strait, who died June 25 while at the helm.
The mv. Stone Strait was pushing 24 barges on the Lower Mississippi River at about Mile 183 near Geismar, La., when Winders had a medical emergency around 5 a.m. Crew members attempted CPR, but Winders never recovered.
The vessel veered toward the bank and safely ran aground near the batture. It's unknown whether Winders steered the vessel to the batture or if providence guided it to safety. One crew member suffered minor injuries. There was no damage to the Stone Strait or its barges, with only minor barge cover damage. Following release by the U.S. Coast Guard, the vessel got back underway.
Winders, a native of Memphis, Tenn., and a resident of Monticello, Ark., was 66 years old. He is survived by his wife of 46 years, Deborah Joy Pharr Winders; one son, William Lee Winders (Wendy); a daughter, Elizabeth Joy Stringfellow (Brandon); his mother, Ruby Iline Brixie Winders; two sisters, Ruby Brixie (Milton) and Mariann Woods (Mark); two brothers, Randall Winders (Twila) and Jimmy Houston (Brenda); four grandchildren; one great grandson; and a host of other family members. Winders had been a captain with Western Rivers for three years.
"Captain Bill was a perfectionist and ran his vessel and crew with an 'old school' mentality," said Jason Strait, vice president of operations for Western Rivers Boat Management. "He took care of the crew and boat like it was his own. He didn't like the guys eating at the table with their hats on, so instead of hounding them, he built them a hat rack. That's the kind of guy he was."
Strait said Winders was "no doubt a talker" and that his favorite subject was his family.
"He was a very devoted family man and always brought up his grandchildren when he had the opportunity," Strait said. "He'll be missed by many, and our condolences go out to his family, friends and crew members."