Industry People On The Move: August 2020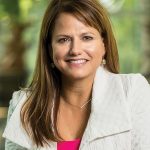 Kimbra Scott has been named deputy director of the Port of Muskogee, Okla.
Port Director Scott Robinson said her "value to the port cannot be overstated." Scott has managed communications and public affairs at the port for six years, and Robinson credited her with landing federal grants for the port worth $20 million. He also praised her determination during the last few months while she wrangled with Federal Emergency Management Agency representatives to secure disaster aid.
"Day in and day out, I am amazed at her performance," Robinson said. "Her role in the aftermath of the 2019 flood, I don't think anyone can appreciate."
Scott worked on several applications for the highly competitive TIGER grants sought by the port authority for a railroad modernization and expansion project. Robinson described her as the "driving force behind that BUILD (grant) application," which produced a $5.8 million federal transportation grant that will fund the rail project.
"Probably as important or more, Kimbra has developed valuable relationships with all of our port stakeholders, not just in Oklahoma, but in Arkansas," Robinson said, citing among other things Scott's role as the manager of the Arkansas Oklahoma Port Operators Association. "She has strong connections and personal relationships with important people, people we count on and deal with."
In addition to serving as manager of Arkansas Oklahoma Port Operators Association, Scott also is an Inland Rivers Ports and Terminals board member. She is a graduate of Leadership Oklahoma and Northeast Oklahoma's Leadership Program's inaugural class.
Scott earned bachelor's and master's degrees, and she has continued her education with a short-term course in strategic policy from the University of Minnesota Humphrey School of Public Affairs. She has more than 20 years of experience in operations management in higher education.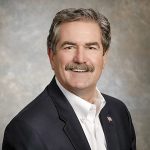 Robert Socha has joined Conrad Shipyard LLC as vice president of sales and marketing. In this role, Socha will work collaboratively with other Conrad business groups, including business development, engineering and product development, contracts, estimating and operations.
"We are excited to have Robert join our team," said Johnny Conrad, chairman and CEO. "He brings to our company 30-plus years of experience in sales and marketing in the marine industry, and he is a welcome addition to our company. Robert's extensive background will help Conrad strengthen existing customer relationships, develop entries into new markets and expand our sales presence in the industry. Robert exhibits professionalism and integrity, qualities Conrad deems critical in taking care of our customers, and we are delighted to bring him aboard."
Socha has served in numerous roles of increasing responsibility including sales representative, assistant division manager, executive vice president and vice president of business development with various companies in the offshore and inland marine transportation, shipbuilding, oil and gas exploration, and offshore engineering/construction industries.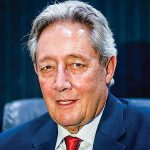 Roland Comfort has been named port project manager for the City of St. Louis Port Authority. His duties with the port authority center on assisting the port director in all aspects of infrastructure development, construction and leasing.
Comfort has been with the city since 1999. Prior to moving over to the port authority, he managed leasing and sale of city-owned real estate for the comptroller's office. Most recently, he headed up demolition for the city's Land Reutilization Authority, during which  he oversaw demolition of more than 1,500 buildings.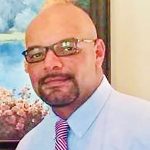 Capt. Tony Garces has joined the Towing Vessel Inspection Bureau, where he will focus on coordinating the processing of audits and surveys while working to support TPO customers with CG-835V/marine casualty concerns.
Garces has 18 years of experience in the marine industry. He started his career in 2002 as a deckhand and climbed the ladder over the years. Garces held positions from deckhand, mate, tankerman, engineer, port engineer, steersman, pilot, captain and port captain. His experience on towboats ranges from 800–7,200 hp., from one to 35 barges, on all rivers and the Gulf Intracoastal Waterway, as well as fleeting and offshore towing. His most recent position was captain at Inland Marine Service. He rode captain on various IMS customer vessels in the 6,000 hp. class, and he piloted 15–25 barge line-haul tows on the Lower and Upper Mississippi River.
Later in Garces' career as a captain, he decided to apply his experience and began auditor and surveyor training at TVIB. Soon after, he was promoted to port captain at Genesis Marine. At Genesis, Tony was responsible for managing a fleet of company vessels and charter vessels. He conducted navigation assessments, posted pilots, conducted audits, prepared vessels for TSMS surveys/audits with the TPO (both inland and offshore fleet), conducted audit preparations for SIRE audits on boats and barges, rode company vessels through the Upper Baton Rouge bridges and volunteered at the Vicksburg Vessel Information Center during high-water navigation.
Alabama Gov. Kay Ivey appointed Tony Cochran, Patricia Sims and Carl Jamison to the Alabama State Port Authority's board of directors and reappointed Alvin Hope to his second term. Pursuant to the Alabama Constitution and pertinent statutes, the Alabama State Senate will consider and confirm all four appointments in February 2021 during the regular legislative session.
"I've appointed individuals who have consistently demonstrated the necessary knowledge and leadership skills critical to economic expansion in Alabama," Ivey said. "The success of our port is fundamental to Alabama businesses and jobs, and I'm confident these folks will contribute to the great work being done under John Driscoll and the board."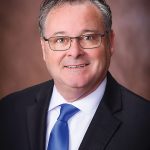 Cochran is the owner and managing partner of CK Business Solutions PC, with more than 40 years in business management consulting and accounting experience. He is a certified public accountant and a chartered global management accountant focused on business acquisitions and sales. Cochran holds leadership positions on numerous boards and commissions, including the Albertville Chamber of Commerce, Business Council of Alabama, the National Acoustic Neuroma Association and his recent appointment as chair of the Alabama Small Business Commission.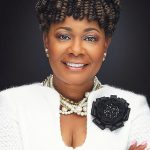 Sims is president of Drake State Community & Technical College in Huntsville, Ala. She has more than 20 years of teaching and academic leadership experience. She has authored a number of publications and presentations on college accreditation, workforce development, foundation planning and partnerships in education. Sims holds extensive experience in university and college accreditation and currently serves on the board of trustees and the executive council for the Southern Association of Colleges and Schools Commission on Colleges (SACSCOC), the Burritt Memorial Committee and the University of Alabama College of Education Board of Advisors. She recently served on the Alabama Articulation and General Studies Committee (STARS) as the regional college representative. Sims was named to the 2019 Class of Women Who Shape the State of Alabama and was identified as one of the Ten Most Dominant Leaders of Historically Black Colleges and Universities. She serves on several boards and councils, including Alabama Forever Wild, Alabama United and the Women's Economic Development Council Foundation Board.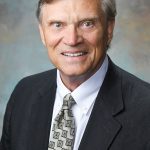 Jamison is a shareholder and chair of the executive committee for the firm Jamison Money Farmer PC in Tuscaloosa, Ala. He has more than 35 years of attest, tax and consulting experience with manufacturing, construction, medical and real estate industry clients. Jamison is past chair and currently serves on the executive committee for the Business Council of Alabama, and he is past chair and current board member for the Tuscaloosa County Industrial Development Authority and Progress PAC. Jamison currently serves on Ivey's Study Group on Gaming Policy.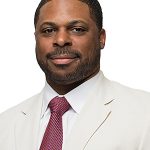 Hope is an attorney and shareholder of Maynard Cooper Gale, and he has served on the port authority's board since August 2015. Hope's legal practice includes economic development and incentives, public financing, health care and labor and employment. He was recognized as one of The Best Lawyers in America in the Area of Economic Development. Hope serves on the board of trustees for the Alabama Center for Real Estate and is a member of the State Bar in both Alabama and Georgia.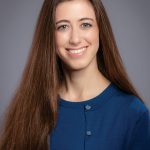 Kendall Auth has joined Bristol Harbor Group Inc., Bristol, R.I., as a naval architect. Auth graduated from the U.S. Coast Guard Academy in New London, Conn., with a B.S. in naval architecture and marine engineering in 2015. She is also a registered engineer-in-training in Connecticut.
During her time with the Coast Guard, Auth was an executive officer aboard the cutter Nathan Bruckenthal and a configuration manager/maintenance effectiveness review lead at the Coast Guard Surface Force Logistics Center in Baltimore, Md., where she managed a 10-person division implementing engineering changes for three Coast Guard icebreakers. She also worked with NAVSEA to execute and manage four contracts affecting 10 Coast Guard cutters.
Atlas Marine Services, Taylor, Mich., announced four new appointments:
• Jason Rimington joins Atlas as director of operations, bringing with him more than 20 years of experience in maritime operations. Rimington served active duty in the U.S. Coast Guard for more than 13 years and has been a reservist for seven years. He currently holds the position of Reserve Chief of Logistics at the Coast Guard Sector Houston-Galveston. He has spent the last seven years in the private sector in maritime facilities, engineering and compliance positions. In his role at Atlas Marine, Rimington will leverage his extensive industry experience and knowledge of Coast Guard, AWO Responsible Carrier Program and Subchapter M requirements to implement and standardize safety management procedures across all active markets, as well as manage the day-to-day operations of the organization's vessels and barges.
• Valarie Kincaid joins Atlas as head of sales, bringing more than 20 years of diverse industry experience in management, logistics, sales and operations. In addition, Kincaid has a breadth of knowledge in all functional areas associated with the marine fuels supply chain, procurement, production planning and oil and gas markets. Kincaid will be responsible for identifying new revenue opportunities, building strong customer partnerships and helping position Atlas Marine Services as a leading provider of bulk fuel, logistics and technology solutions.
• Nancy Neidballa joins the team as marine logistics coordinator, bringing more than 41 years of industry experience in business administration, accounting, dispatching and logistics. In her role, Neidballa will utilize her extensive knowledge of barge placements, costing and reporting to ensure timely delivery of product across Atlas Marine's key markets. Neidballa will also play a key role in managing Atlas Marine's back-office operations, working with the operations and business development teams to maximize efficiencies across the business.
• Kasey Eckstein joins the Atlas Marine leadership team as director of business development, bringing more than a decade of specialized experience in business development and account management, as well as seven years of industry experience. In addition to her role at Atlas Marine, Eckstein serves as the founder and executive director of WIMOs, a non-profit association dedicated to educating, retaining and connecting women in maritime operations with more than 400 members and 100 member companies. She also previously served as the youngest board member in the history of the Mississippi Valley Trade & Transport Council and was the youngest recipient of the Inland Marine Expo's 40 Under 40 Award in 2018.
Kim Lutz has been named executive director of America's Watershed Initiative (AWI), a collaboration between hundreds of business, government, academic and civic organizations to find solutions to the challenges facing the Mississippi River and its tributaries.
"America's Watershed Initiative serves as a voice for the entire Mississippi River Watershed, working to chart an action plan for the watershed that secures the long-term health of our nation, its communities, economies and natural systems," said Dan Mecklenborg, chair of AWI's board of directors. "Kim's 25-year background driving positive, tangible outcomes in the water and on the land through other multi-state watershed programs, as well as her experience cultivating diverse partnerships, will help AWI secure and maintain the vitality of the world's fourth largest watershed."
Lutz joins AWI from The Nature Conservancy, where she most recently initiated and successfully led two multi-state watershed programs along the Savannah and Connecticut rivers. Under her leadership, these programs improved river flows, restored large-scale floodplain forests, protected more than 6,000 acres and achieved a significant refuge expansion. She was a founding member and former chair of the Friends of the Silvio O. Conte Refuge, a 70-member partner organization and multi-state watershed coalition. She also served in the U.S. Department of the Interior, working directly for the senior adviser to the secretary to develop a national program for protecting and restoring nationally significant rivers and associated watersheds.