ACBL's Emergence From Restructuring Provides For Bright Future
By Nelson Spencer Jr.
and Shelley Byrne
With a strong balance sheet and a focus on investing in its future, American Commercial Barge Line (ACBL) has emerged from its pre-packaged restructuring.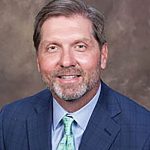 "We are now in a position to make strategic investments as opposed to having to sell assets," said Mike Ellis, newly appointed CEO.
Those investments will include purchasing boats and barges currently being chartered, upgrading its equipment, reinvesting in fleeting, terminal and repair facilities, and moving forward with the development of what Ellis calls the company's greatest asset, its people. ACBL has been active the past several months assessing its needs and planning for the future under new ownership, Ellis said. The new owners first went to work to form a new board of directors and, following the retirement of long-term CEO Mark Knoy, the board named Ellis as his successor.
Ellis brings with him a history of success in the maritime industry, beginning with his roles as chief financial officer and then chief operating officer of Bollinger Shipyards in the late 1990s. With a desire to be on the vessel operating side of the business, he took an opportunity to become president, chief operating officer and partner at Settoon Towing. After growing Settoon's bulk transportation business for over a decade, it was sold to Savage where Ellis and his team continued to grow and diversify the business before it was sold earlier this year to Kirby.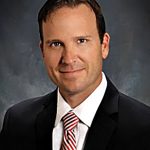 "Our goal is to make the changes we need to make in order to be successful and competitive in the marketplace, but also build on our long-term strengths, particularly as it relates to safety and training," Ellis said. There are a lot of great people at ACBL with a strong passion for the marine business, he said, adding that the training program and safety culture are second to none.
"Both Mark Knoy and Paul Tobin [the former senior vice president and chief operating officer who recently announced he will be retiring at the end of the year] deserve a heartfelt thank you for their leadership in the industry and their perseverance in keeping the team together through the restructuring process," Ellis said.
Moving forward, the company's mission will be focused on operational excellence, long-term sustainability, and continuous improvement.
"Even in these tough markets, we see a bright future for ACBL," Ellis said.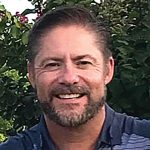 ACBL has announced other significant changes to leadership, including the promotion of Patrick Sutton to chief operating officer. Sutton most recently held the position of vice president of liquid sales and, prior to that, led the barge manufacturing operations at Jeffboat in Jeffersonville, Ind., as its president.
Mike Kennelly will be joining the ACBL team as senior vice president of liquid sales. Kennelly will be tasked to lead the liquid sales team with goals to improve market share, utilization and profitability. He has 27 years in the industry and has held senior sales leadership positions with Kirby, Savage Marine, Settoon, and Florida Marine.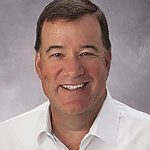 Mark Mestayer has joined the ACBL team as director of marine systems. Mestayer will report to Patrick Sutton, chief operating officer, with responsibilities for developing technology solutions inside the operations, finance, logistics, and sales departments. Mestayer has a background in both finance and technology and joins ACBL with more than three decades of experience.
"One of the first things that struck me when I joined ACBL was the loyalty and professionalism of our ACBL teammates," Ellis said. "As we refine our market strategy, we'll have a very talented leadership team to help us make ACBL great again."