'Tis the season for buying Christmas gifts and planning holiday get-togethers with close family members and friends. But as is always the case, many mariners will spend the holiday season away from family and friends as they serve aboard towing vessels and other workboats, transporting the essential goods that feed and power the nation and the world.
And in 2020, with another wave of COVID-19 bringing restrictions and sickness to communities from coast to coast, mariners will carry another burden, not just missing their loved ones, but worrying about them as well.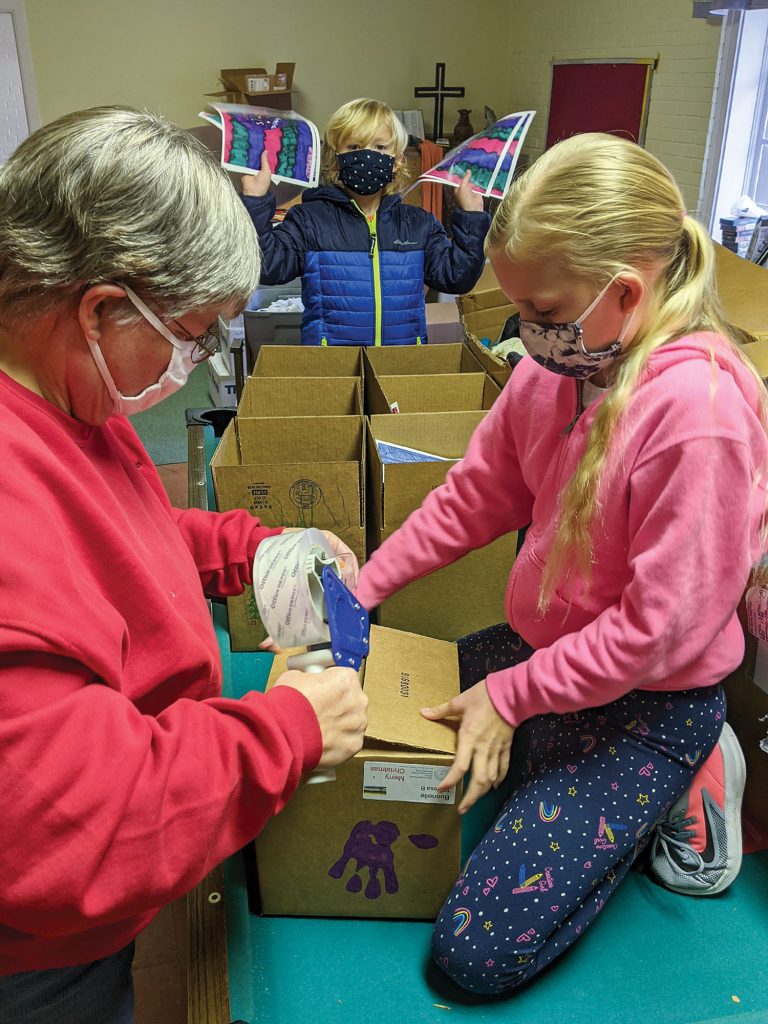 Speaking into that sense of loneliness and isolation is the Seamen's Church Institute (SCI) and its annual Christmas At Sea ministry, which sends Christmas gifts and hand-written cards to thousands of towing vessels on duty during the holidays. It's an annual effort that goes back more than 120 years, said Tom Rhoades, Gulf region maritime and river chaplain for SCI.
"In 1898 during the Spanish-American War, SCI started Christmas At Sea, a program that continues today providing knitted and crocheted hats, scarves, cowls, helmets and socks to mariners," Rhoades said. "Some of our knitters even make sweaters for seafarers and mariners."
Sign up for Waterway Journal's weekly newsletter.
Our weekly newsletter delivers the latest inland marine news straight to your inbox including breaking news, our exclusive columns and much more.
Knitters and crocheters from around the world work throughout the year, crafting gear that will reach mariners just in time for the holidays, not just bringing warmth, but spreading encouragement and care as well.
Knitted and crocheted items are initially sent to SCI in Newark, N.J. They are then distributed along the Western rivers and Gulf Coast, where items are boxed together with personal care supplies, children's hand-made cards and even puzzles leading up to Thanksgiving. Volunteers and SCI chaplains then deliver the care packages to towing companies in early December. That gives companies time to add the boxes to a vessel's outgoing supplies in time for Christmas.
Rhoades said the intent for the care packages is twofold: to offer encouragement for the holidays and to establish rapport for harder times.
"The impact of Christmas At Sea on our ministry is vital," he said. "When our seafarers receive our Christmas ditty bags and our inland mariners receive our Christmas boxes, the outreach builds trust, both with the mariners and their employers. When employers trust us, they ask us for help.
"Our help ranges from them giving us phone numbers to their struggling mariners who are going through divorces, death of parents, depression, addiction and so on to trauma care," Rhoades explained.
SCI's chaplains can provide Critical Incident Stress Management (CISM) to crews after a traumatic event, like a vessel accident, crew member injury or death.
"When our chaplains can provide CISM care, it reduces the chance of trauma getting stuck in those who experience the intense stress of trauma, which injures the brain," Rhoades said. When we are able to get to a crew within a few hours of an incident, crew members are able to return to work sooner and have much fewer residual effects that cause or contribute to addictive behavior and undermine personal relationships."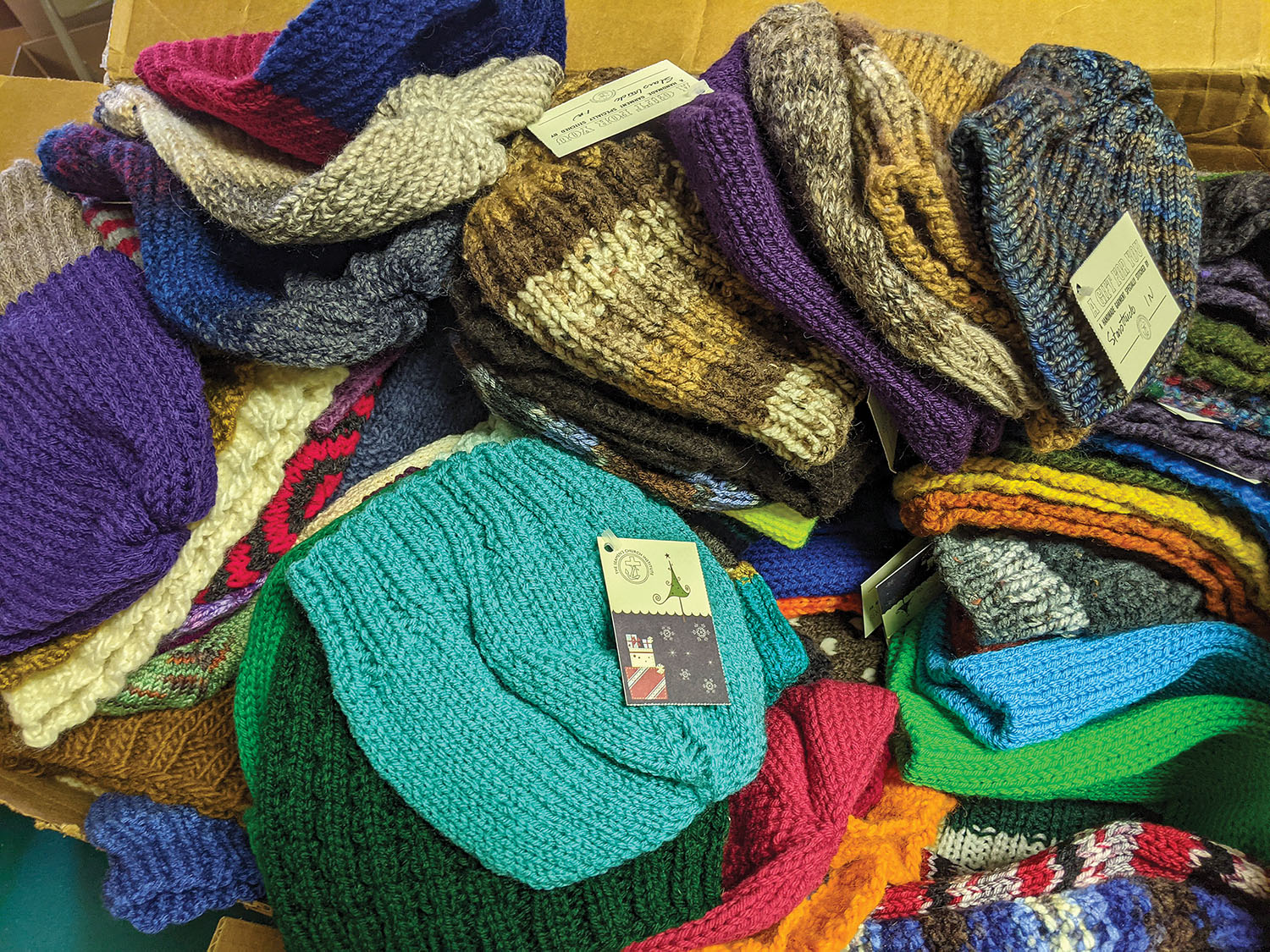 Thanks to the hard work of volunteers, SCI is distributing close to 7,000 knitted and crocheted items to mariners across the Gulf Coast region. That's a 21 percent increase from last year, Rhoades said. Besides that, about 8,000 seafarers and 2,000 mariners along the Upper Mississippi will receive gifts as part of Christmas At Sea.
This year, Rhoades said he added hand-made prayer beads to some mariners.
"I realize not all of us are knitters and crocheters," he said. "I certainly am not, but I do like making jewelry and I have been working on a project that groups could do to reach out to our mariners from Lent to Easter."
The "Anchored in Faith SCI Living Compass Resilience Beads" build off the resilience circle virtual meet-ups that SCI chaplains have been doing. Again, Rhoades said it's all to anchor and support mariners, shoreside staff and their families.
"These handcrafted Anchored in Faith stone rosaries are a tactile way to hold on to faith day-to-day as well as during extreme stress," he said.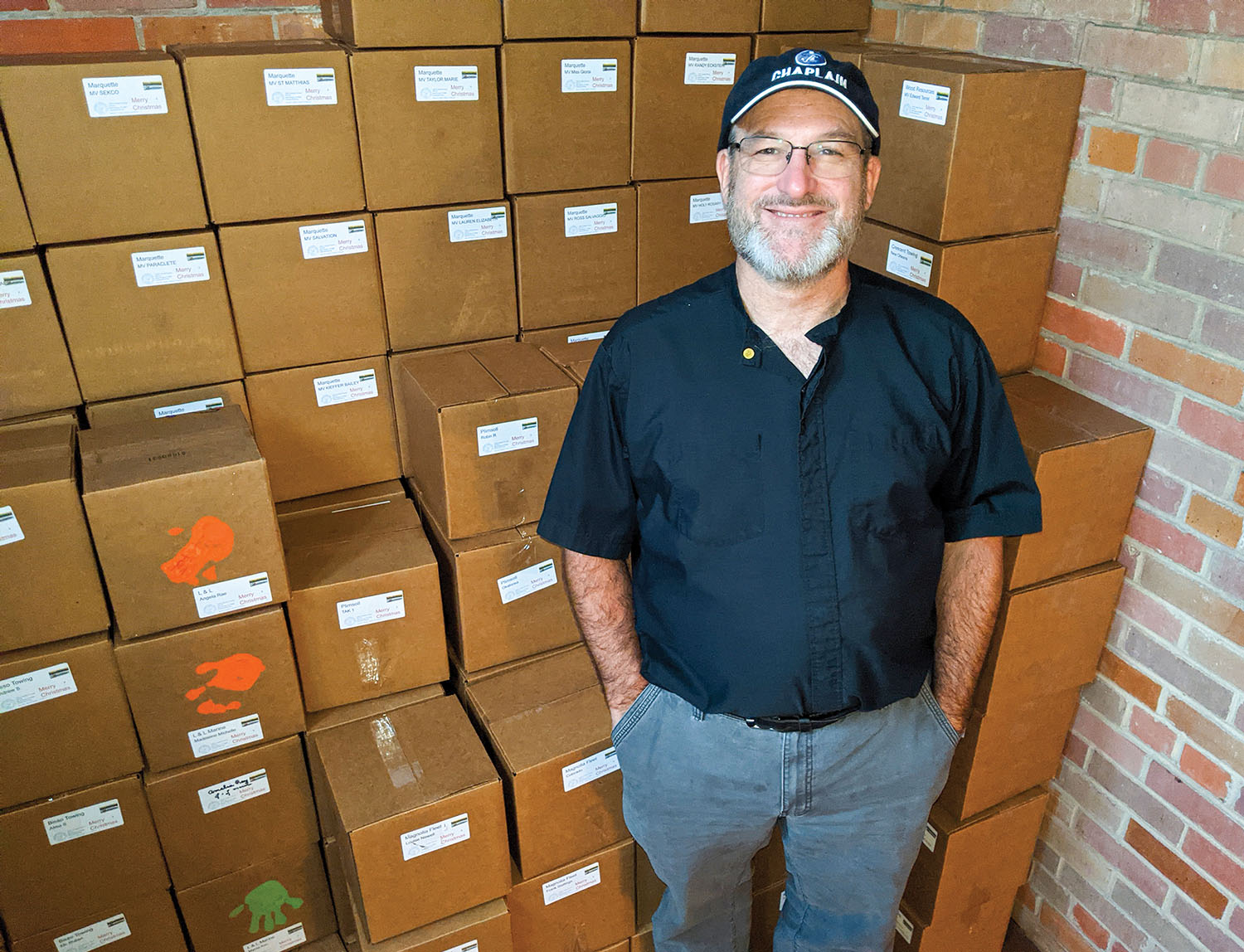 And while the gift boxes may appear small—less than a foot cubed—the contents can have a big, long-lasting impact, said Gawain "Shu" Schouest, port captain for Crescent Towing in New Orleans.
"It means a lot to them to see that somebody else cares for them," said Schouest, who's been with Crescent Towing for more than 30 years. "I still remember the first time I ever got one, and it meant a lot. To actually get something makes them feel like they're home."
Anyone interested in taking part in Christmas At Sea may contact Joanne Bartosik at jbartosik@seamenschurch.org.
Caption for top photo: Crews of the Businelle Towing mvs. Kathleen and Theresa B, with gift boxes from the Seamen's Church Institute's Christmas at Sea Program: from left: Scott Revelle, Hunter Collins, Vernon Bolds, Ryan Vaughn, Neal Smith and Ralph Smith. (Photo courtesy of Seamen's Church Institute)