Industry People On The Move — March 2021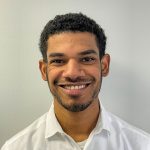 Dustin Davidson has been named director of government relations for Waterways Council Inc. (WCI).
With vast Capitol Hill experience, Davidson most recently served as professional staff member for the House of Representatives' Select Committee on the Climate Crisis, addressing energy, environment and resiliency issues.
At the same time, he served as legislative assistant to Rep. Garret Graves (R-La.), focusing on energy, environment, agriculture and trade issues. In this role, Davidson helped to pass an energy revenue-sharing bill out of the House Committee on Natural Resources, in addition to multiple pieces of legislation that recognized recreational fishing in federal law and improved conservation and ecosystem practices in the Gulf of Mexico and South Atlantic Ocean. He also played a role in the Water Resources Development Acts (WRDA) of 2018 and 2020.
Davidson also served as legislative correspondent for former U.S. Sen. David Vitter (R-La.) in 2016, and as a staff assistant on the U.S. Senate Committee on Small Business and Entrepreneurship in 2015.
A 2015 graduate of Tulane University, Davidson earned a Bachelor of Arts degree in English with a minor in U.S. Public Policy.
"Dustin is a great addition to WCI and brings a fresh Capitol Hill perspective to our advocacy issues that will benefit our membership," said WCI President/CEO Tracy Zea. "We are thrilled to welcome him to our staff, and we know he will help us to further achieve success to modernize the nation's inland waterways transportation system."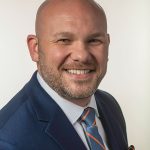 Blake Hebert has been named general manager of the general cargo division of Associated Terminals. He will be responsible for supervising the terminal, logistics, customer service and stevedoring operations for the division.
"We are excited that Blake has accepted this position in the general cargo division of Associated Terminals," said David Wilkins, senior vice president. "Having someone fill the helm position at Chalmette will be a huge plus in the operations and customer service aspects of our division. Blake brings with him the knowledge and can-do attitude that makes him the perfect fit to lead the general cargo division."
Hebert, a 2007 graduate of Southeastern Louisiana University, brings more than 13 years of experience in operations, logistics and customer service to the position. He began his career with Associated Terminals in 2008 as a logistics coordinator in the bulk cargo division. In 2014, he joined the general cargo division and served as logistics and operations coordinator. He was promoted to customer service and logistics manager in 2016.
"We have watched Blake grow and thrive in every position he has held within our organization," Senior Vice President of Operations Zeljko Franks said. "He has excelled in each of these roles and possesses the high level of experience and expertise necessary to drive the general cargo division forward."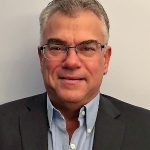 Paul Ferguson has joined Alter Logistics Company as senior vice president.
"Paul's responsibilities will include expansion projects at Alter's St. Paul, Minn., terminal as well as new growth development opportunities for the company," Jeffrey Goldstein, chairman and CEO, said.
Ferguson joins Alter with an extensive career in developing logistical solutions and advantages for shippers to create, connect and enable new market access. He and his family moved to the Twin Cities area from Canada more than 15 years ago and call the area their home.
Dan Lacek has been promoted to vice president of operations for Campbell Transportation Company Inc. 
Lacek previously served as managing director of operations. He has almost 10 years with Campbell Transportation Company and has held various positions in purchasing and operations. He will continue to manage all marine and shipyard operations and will also be responsible for continued expansion into the Gulf Coast with Campbell's Houma, La., location.
Gary Statler has been promoted to vice president of administration for Campbell Transportation Company Inc. 
Statler previously served as managing director of safety, regulatory compliance and human resources. He has spent more than six years with Campbell Transportation, focusing on the development of the company's safety, compliance and human resources programs. Campbell Transportation Company said Statler will continue to focus on these critical aspects of the business in his new role.
Todd Williams has been promoted to Campbell Transportation Company Inc.'s vice president of sales. 
Williams was previously the director of sales. Williams He has more than 10 years with Campbell Transportation and has held various positions in purchasing and sales. He will continue focusing on representing Campbell Transportation to the dry cargo customer base in his new role.
Arthur J. Gallagher (AJG) has announced three new team members in its marine practice: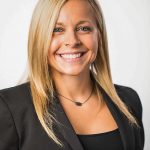 • Heather Baker brings 15-plus years of commercial insurance experience to the team. She spent almost a decade with specialty insurance carrier Allianz, and she has been with Gallagher for going on 5 years. She is experienced in claims adjusting, risk management, marketing and account management.  Baker has a broad range of industry experience, including marine, manufacturing, distribution, recycling, retail, moving and storage, food and agri-business, associations, law firms and transportation. She has a deep understanding of contractual risk transfer strategies, coverage analysis and program design, primarily with larger market and national accounts.
As a marine broker at Gallagher, she works with every type and size of marine industry client. This includes shipyards, terminals, marine construction and dredging, ship repairers, passenger vessels, and more. She also has the unique knowledge and experience to be able to handle any and all property, casualty and marine coverages for her clients. 
Baker has a bachelor's degree in marketing and public relations from Ashford University. She is also currently working on her associate's degree in marine insurance management.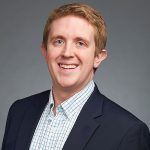 • Dan Spellacy brings more than 11 years of industry experience into his new role at AJG. A graduate of North Park University in 2010, Dan spent the first five years of his career learning the business at CNA (fformerly MOAC). He then moved on to a senior underwriting position at Travelers, where he spent the last six years focused on underwriting all varieties of marine businesses in the Midwest and Gulf Regions.
By joining AJG, Dan is most excited about being able to have direct relationships with his clients and having more exposure to the various aspects of the maritime industry. Even though he had no marine experience prior to the start of his career, Dan has found his calling through his work in the insurance industry and enjoying his favorite industry events, like IMX and the Workboat show in New Orleans. He lives in the Chicagoland area with his wife Kelly and their 3-year-old son, Jack.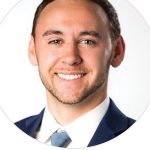 • Scott Whitehill graduated from the University of Missouri in the spring of 2018 with a bachelor's degree in business management and a minor in psychology. After graduation, he participated in the Gallagher summer internship program. Following his internship, he accepted a full-time position with Gallagher as a producer. His main responsibilities include working with Gallagher's clients and finding new businesses opportunities within the marine industry.
In the spring of 2019, Whitehill obtained his commercial lines coverage specialist designation. He continues to further his insurance education with a focus on marine by working closely with clients, attending seminars and conferences and staying in touch with centers of influence within the industry.