Paducah, Ky., Doctor Named To Mariner Medical Advisory Committee 
A Paducah, Ky., doctor who founded an occupational and corporate medicine practice whose clients include members of the inland navigation community has been appointed to the National Merchant Mariner Medical Advisory Committee.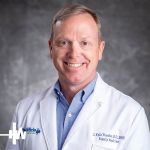 As a member of the committee, Dr. J. Kyle Turnbo will serve as one of nine healthcare professionals that advise the Department of Homeland Security and the U.S. Coast Guard. He was appointed in January, and his term extends through December 2024. His practice announced the appointment March 26.
The committee, which consists of both healthcare professionals and mariners, advises the secretary of Homeland Security through the commandant of the U.S. Coast Guard on matters related to: medical certification determinations for the issuance of licenses, certification of registry and merchant mariners' documents; medical standards and guidelines for the physical qualifications of operators of commercial vessels; medical examiner education; and medical research. 
"It is a great honor to be appointed to the National Merchant Mariner Medical Advisory Committee," Turnbo said. "I look forward to this experience and the opportunity to work with the Coast Guard leadership to support our nation's maritime professionals." 
Sign up for Waterway Journal's weekly newsletter.
Our weekly newsletter delivers the latest inland marine news straight to your inbox including breaking news, our exclusive columns and much more.
Turnbo has 23 years of professional medical experience. He founded HealthWorks Medical LLC, based in Paducah, in 2008 and serves as its CEO and medical director. The practice is a comprehensive healthcare provider for corporate, industrial and small business clients and has multiple locations in western Kentucky. 
Turnbo serves as the corporate medical director for James Marine, Tennessee Valley Towing, Marquette Transportation, American Commercial Barge Line and Ingram Barge Line. He is also the Department of Energy-designated site occupational medical director for the Paducah Gaseous Diffusion Plant and medical adviser for numerous industrial clients.
Turnbo is board certified in occupational, preventive and family medicine. He has an undergraduate degree in biology and chemistry and earned his doctor of medicine (M.D.) degree from the University of Missouri-Kansas City School of Medicine. He completed his internship and residency at the University of Alabama-Birmingham. He completed his master's degree in public health at Purdue University.