For the fourth year, 40 of the industry's future leaders were honored at the Inland Marine Expo with the "40 Under 40" award, which recognizes individuals for their outstanding contributions to the inland marine transportation industry in a variety of fields. All 40 honorees were nominated by executives and peers for their hard work and dedication to the industry.
Over the course of 10 weeks, The Waterways Journal is featuring all 40 recipients. This week we recognize Valerie Coffelt, Kasey Cummings, Bart Disher and Alex Dyba.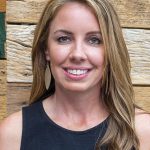 Valerie Coffelt
Valerie Coffelt, 36, is director of deck personnel for Marquette Transportation in Paducah, Ky.
She started at Marquette in an administrative assistant in the crewing department in 2008, maintaining records and assisting crew managers in their duties. At the time the company had 30 boats.
"Her desire to learn and her dedication were not unnoticed, and she was promoted to crew manager in 2010," said Kelm Burchard, general manager.
Burchard noted that Coffelt has constantly climbed the career ladder in a mostly male-dominated company and industry.
In 2017, she was promoted to safety manager.
"Her knowledge of the company's computer programs and relationships with the hundreds of crew members rocketed her above the other applicants," Burchard said.
In 2019, Coffelt was chosen as the company's first director of deck personnel.
"Due to her dedication, always positive can-do attitude, knowledge of all operational aspects of the company and compassion for the crew members, senior management knew she was the one for the job," Burchard said, adding that she has never met a stranger and truly cares for all employees.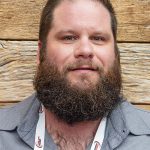 Kasey Cummings
Kasey Cummings, 35, is the business manager for the U.S. division of Thordon Bearings Inc., based in Paducah, Ky.
"I wholehearted believe that Kasey deserves to be recognized for this award because he is a hardworking and dedicated young man," said Monty Glisson, field machining project manager for MacTech Onsite in Paducah. "He always goes above and beyond the call of duty in order to solve a customer's problems. You never have to ask him to do something. He takes the initiative and just gets the job done, even if it means working some weekends. There have been many times that we have called upon Kasey outside of business hours. Not only does he respond immediately, but his thorough knowledge of his products and of towboats in general results in answers and solutions."
Glisson added that Cummings is hands-on with his product during sizing, machining and installations but also answers questions as to the best approach with non-textbook problems.
"With Kasey, I also know the job is going to get done properly the first time," Glisson said. 
Besides that, he said, he is extremely personable, and all the customers love working with him.
Glisson told a story in which Cummings helped make a major difference to one crew.
"Kasey was recently an integral part of a team that helped save the day for a workboat on the Ohio River that experienced a shaft failure," he said. "While the Thordon shaft seal prevented the vessel from certain sinking, the ship owner still needed a new seal delivered and installed to get his boat back in the water. Kasey was coming back from assisting another customer late at night when he called us at the warehouse to ensure we had the new seal and parts ready to go for him the next day. The ship went from almost sinking to back in the water with brand new seals in three days because of Kasey."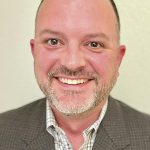 Bart Disher
Bart Disher, 39, is commercial business manager of the Gulf and West for Furuno USA Inc., in Camas, Wash.
After training in sales on the West Coast, Disher accepted the position of commercial BD manager for the gulf and western states in 2015 and in a few short years has greatly expanded both the responsibility and authority of the position, said Mathew Wood, national sales manager for Furuno USA.
His responsibilities have included business development, sales and marketing for the entire Gulf Coast from Brownsville, Texas, to Panama City, Fla., as well as up the rivers to St. Louis and Chicago.
"On a day-to-day basis, Bart is responsible for sales coordination for over 50 primary dealer and direct-purchase accounts," Wood said, noting that they ranged from the convention to technical, installing dealers of marine electronics, military and other government boat builders and even international service coordination with companies responsible for service and maintenance of Furuno equipment on vessels around the world.
"Before the COVID pandemic, Bart could be found in the Gulf more than 50 percent of the time, traveling frequently from the company home base in southwest Washington state," Wood said. "Bart sets an aggressive visitation schedule and follows that up with tireless energy in emails, calls and project documents. Bart bears responsibility for BD outreach to many customers as well, regularly visiting with dozens of customers ranging from fleets such as Kirby Corporation and Florida Marine Transport to large yards such as Bollinger, Eastern Shipbuilding and the Metal Shark yards. He has been a trainer for the U.S. Navy and U.S. Coast Guard through Furuno IDIQ programs."
Additionally, Disher has contributed to industry-first vessel construction projects. He acted as lead BD project manager for the Furuno integrated bridge system on the Crowley ConRo, the world's first LNG-powered roll-on/roll-off vessel. He was a contracts manager for the ongoing U.S. Coast Guard fleet-wide Doppler Speed Log retrofit program. He is currently involved in the construction program of the Oregon State University RCRV research vessel program and has oversight for the Furuno integration in the Staten Island Ferry new-build program. He also contributed to the design, execution, introduction and training of the Furuno FR1918VBB river radar.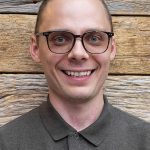 Alex Dyba
Alex Dyba, 38, is design engineer and engineering manager of new product development for Timco Industries Inc., in New Albany, Ind.
"Alex possesses a thoughtful intellect and demeanor," said Timothy Swinney, Timco's owner. "Joining Timco in 2015, he is a clear communicator and a pleasure to collaborate with in the creation of new products and equipment."
Without prompting, Dyba designed real-time telemetry into Timco's Towing Vessel Alarm Panel within 10 days following feedback from customers at a trade show, Swinney said. That allowed clients to see all operating and alarm conditions on their boats at all times.
"Even entering this market space later than many suppliers, Timco's TVAP systems have been fitted on nearly 300 boats, and many customer testimonials have reported TVAP has saved clients both time and money by averting critical equipment failure," Swinney said.
He noted that Dyba's skillset includes circuit board design, software and programming. 
Dyba also designed the Pilot House Alert Pro pilot incapacitation alarm system and the Temperature Entry Access System, a compact device for automatically taking and logging temperatures at a point of entry.
"I am very proud of Alex," Swinney said. "He is simply a wonderful human being."