For the fourth year, 40 of the industry's future leaders were honored at the Inland Marine Expo with the "40 Under 40" award, which recognizes individuals for their outstanding contributions to the inland marine transportation industry in a variety of fields. All 40 honorees were nominated by executives and peers for their hard work and dedication to the industry.
Over the course of 10 weeks, The Waterways Journal is featuring all 40 recipients. This week we recognize Sean Myers, Mitchell Penrod, Bryson Person and Jason Pitre.
Sean Myers
Sean Myers, 37, is a maintenance mechanic supervisor for the U.S. Army Corps of Engineers.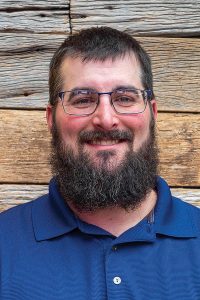 Myers started his career with the Corps of Engineers in 2016 as a welder with the Pittsburgh District Repair Fleet, upon his graduation from the Pittsburgh Technical Institute.
Myers worked on several projects as a welder and was an outstanding performer from the outset, said Greg Turko, chief of the Medium Capacity Fleet.
"His initiative and work ethic helped the team to deliver quality major maintenance and repairs to the Pittsburgh District navigation projects," he said.
In 2017, Myers broadened his abilities by joining the Corps' Working Diver Program as a part of the Regional Rivers Repair Fleet to take on increasingly complex underwater installation efforts. In 2018, he served in a developmental role as a working leader. Then, in 2020, Myers became a dive supervisor before being promoted to assistant dive coordinator for the Huntington Engineer District.
"Sean is a senior diver for the Medium Capacity Fleet and is called upon in planning meetings for his experience and expertise in the field," Turko said.
In December 2020, Myers was selected as a maintenance mechanic supervisor and job foreman for the Medium Capacity Fleet. He has been serving the Huntington District, Regional Rivers Repair Fleet in that capacity and has been doing a phenomenal job, Turko said. As shift foreman, he is solely responsible for overseeing the execution, safety and operations of the Medium Capacity Fleet activities. He supervises and manages up to 15 personnel each shift.
"He understands the Corps' responsibility to maintain our nation's inland waterways and has a great ability to communicate the importance of this work to his crew to provide reliable waterway infrastructure to navigation stakeholders and national leadership," Turko said, noting that his rise to a position of supervision and leadership in such are short time make him especially worthy of recognition.
Mitchell Penrod
Mitchell Penrod, 32, is manager of Wepfer Marine in Calvert City, Ky.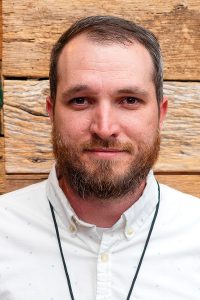 Penrod started as a deckhand for Wepfer in January 2008 and received his pilot's license in 2011 and unlimited master in 2015.
He was promoted to assistant manager in 2017 and manager in 2020.
"I transferred from our corporate office in January 2019 and within the first month it was obvious to me who was running Wepfer Marine of Calvert City, and that person was Mitchell Penrod," said Tammy Denton, Wepfer's director of business development and marketing.
Denton said Penrod leads by example, assisting the Calvert City team in any capacity needed, whether it's decking, running a boat, pulling fleets or safety and compliance, and that he's a talented mechanic as well.
"No task is too big or small for him, and his drive is infectious," Denton said. "In a world where entitlement has now become commonplace, it is truly a pleasure to watch a young man work for a change. I guess one would say he's a natural in the river industry."
Bryson Person
Bryson Person, 40, is vice president-operations of Arcosa Marine Products in Madisonville, La.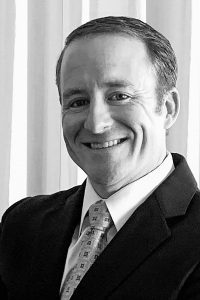 Person came to Arcosa Marie Group in early 2019 to head up the Support Service group. He previously held various positions in the Arcosa Tank Group, which produces a variety of pressure and storage tanks. He is also a U.S. Navy veteran and continues to serve his country in the Navy in a part-time capacity.
Most recently, Person has been appointed to add the Operations Group to the Support Services duties he already had. This means he now has oversight of the shipyards and overall operations that go into building barges under the Arcosa brand. He is also expected to be active in American Waterways Operators, Waterways Council Inc. and other industry organizations benefitting the nation's waterways and infrastructure.
Neal Langdon, Arcosa Marine vice president of sales, said Person's competency with detail-oriented operations, systems-managed support, entrepreneurial thinking and get-it-done attitude all serve him well in the barge-building world.
"He gained these attributes during his days in the Navy and also building pressure vessels," Langdon said. "He has learned that you must do it correct the first time. His leadership roles will be valuable as Arcosa continues to be a leader in innovative development for barges to serve future needs on the waterways and replace aging equipment."
Jason Pitre
Jason Pitre, 37, is a port captain for Turn Services in New Orleans, La.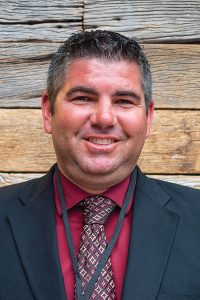 The son of a Turn Services boat captain, Capt. Ellis Pitre, Pitre grew up always knowing he wanted to be a boat captain. He spent his childhood learning about the Mississippi River, vessels and the inland industry.
When he turned 18 in 2002, Pitre began his career on the inland waterways at IMT as a deckhand. After a year and a half decking, he earned his 100-ton master/200-ton mate license and his apprentice mate MUTV license. He then ran crew boats for IMT for six months and completed his TOAR to upgrade to a mate pilot license.
Pitre joined an inland towing company, where he began running his own watch, and received his MUTV license.
In 2007, Pitre jointed Turn Services, working as a captain on the fleet assist boat alongside his father, who ran the lead boat at Turn Services' Myrtle Grove fleet. After gaining extensive experience in the wheelhouse, he joined Turn Services' Operations Group as a port captain in 2016.
Pitre and the other port captains serve as the primary liaisons between vessel and office team members, Mario Munoz, president of Turn Services, said. He added that in his position, Pitre balances his time completing tasks such as recruiting, training and evaluating boat personnel, leading safety initiatives and interfacing with other departments and customers to guarantee efficient and safe operations.
"Having worked his way up from the deck, he knows what it takes to be a successful mariner and manager," Munoz said of Pitre. "His extensive knowledge of the industry gained over a lifetime living and working on the inland waterways makes him an invaluable asset to Turn Services and the industry. He is uniquely equipped to guide and support our team to ensure that our operations are performed safely and efficiently with zero harm to the environment. We are lucky to have such a knowledgeable leader in our Operations Group."