For the fourth year, 40 of the industry's future leaders were honored at the Inland Marine Expo with the "40 Under 40" award, which recognizes individuals for their outstanding contributions to the inland marine transportation industry in a variety of fields. All 40 honorees were nominated by executives and peers for their hard work and dedication to the industry.
Over the course of 10 weeks, The Waterways Journal is featuring all 40 recipients. This week we recognize Matt Powell, Kevin Reno, Lee Rohlfing and Kyle Shantz.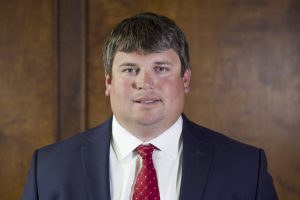 Matt Powell
Matt Powell, 36, is assistant vice president at Cooper/T. Smith in Mobile, Ala.
Powell is one of the youngest employees to be named an officer of the Cooper/T. Smith organization, one of the nation's oldest and largest stevedoring and maritime firms, with offices on all three U.S. coasts and internationally. His core focus has been directed toward growing and continuously improving the company's towing, fleeting and stevedoring operations on the Gulf of Mexico and throughout the inland waterways.
"Matt's portfolio of work and relentless work ethic are known by all of the corporation's numerous satellite companies, including operations in warehousing, terminal operations, tugboats, push boats, barging, barge fleeting, floating terminal, logistics, timberlands, vessel repair and restaurants," Cooper/T. Smith President Angus Cooper III said.
Powell's work has resulted in the development of more efficient operations, improved service for customers and fostered customer growth both organically and through mergers and acquisitions, Cooper said.
"Matt's efforts have allowed the company to expand operations domestically and internationally, and he's facilitated countless transactions resulting in the acquisition of real estate, marine companies, and cargo handling and marine assets," he added. "His efforts to create data-driven management teams have ushered in an era of analytically-centered and agile operations across the Cooper Group's portfolio of companies.
Powell is a certified public accountant. Prior to his work with the Cooper Group of Companies, he was senior associate at PricewaterhouseCoopers. He holds a Bachelor of Science degree from the Culverhouse College of Commerce and Business Administration and a Master of Accountancy from the Manderson Graduate School of Business, both located at the University of Alabama.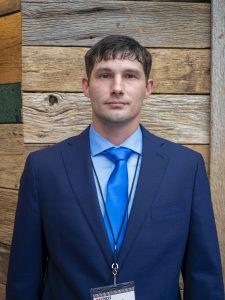 Kevin Reno
Kevin Reno, 34, is a chief engineer at American Commercial Barge Line in Jeffersonville, Ind.
Reno started with ACBL in 2011 as a deckhand and has advanced to the role of chief engineer aboard the mv. Ricky Hughes, an 8,400 hp. single-engineered vessel.
He has had assignments on several vessels previously to advance his skills, including the Tennessee Merchant, Leo Lutrig, R P Gettelfinger, American Hero and Ms. Jacky Brown.
Reno attended Nashville Auto Diesel College in 2008 and then worked for Puckett Caterpillar for three years before coming to ACBL.
Bill Foster, senior director of boat maintenance, said Reno and his relief engineer have made a large difference in the engine room appearance as well as the maintenance on the Ricky Hughes. He has also shared his experience with those aboard non-engineered vessels to help them maintain their engine rooms, Foster said.
"He's always up for a challenge and is exceptionally knowledgeable," Foster said. "Kevin is always willing to help when needed, and our captains never like to see him leave for a larger boat. Kevin deserves recognition for his dedication to the industry and being an inspiration to others to prove what you can do if you are willing to put in the effort to achieve your goals. He will go far in the industry and continue to advance."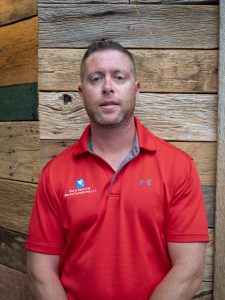 Lee Rohlfing
Lee Rohlfing, 39, is vice president of Midwest and East Coast operations for North American Marine Consultants of St. Louis.
Following his career with the U.S. Coast Guard, Rohlfing joined North American Marine Consultants as an on-staff surveyor. He then quickly ascended to his current position.
"At home on any type of vessel, he conducts surveys from the Great Lakes to the Gulf of Mexico, along the Eastern seaboard and everywhere in between," said Nora Naes, the company's vice president of business administration. "With his years of experience and keen eye for detail, clients can trust they are getting the complete and accurate asset assessments they need for informed decision making."
Besides his own surveying work, Rohlfing manages a contingent of highly qualified contract surveyors to ensure clients' needs are met quickly and competently.
"Mr. Rohlfing's expertise has allowed North American Marine Consultants, already a well-regarded industry leader, to expand their repertoire to include Subchapter M internal audits and expand their reach to a significantly broader client base," Naes said. "With both a perceptiveness for industry innovation and respect for established best practices, he brings new energy to an old guard and ensures North American Marine Consultants has the tools to adapt and succeed well into the future."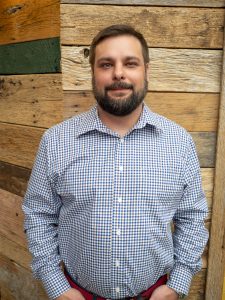 Kyle Shantz
Kyle Shantz, 34, is SHEQ manager for Inland Marine Service of Hebron, Ky.
He worked his way up from being a deckhand to an assistant engineer to vessel safety and compliance.
Dave Hammond, president of Inland Marine Service, noted that as the industry has adjusted to new Coast Guard Subchapter M regulations, marine companies depend on internal and external leaders to help navigate complex requirements.
Shantz is one of those leaders, Hammond said.
"His past experience helped him when it came time to learn new vessel and crew regulations, advise management of needed changes to the IMS TSMS, teach vessel crew new requirements and work with external surveyors and auditors to ensure compliance," he said. "He spends countless hours shoreside and on vessels managing over 50-plus towboats annually."
Hammond added that Shantz continues to make a positive impact at IMS and that he is confident he will continue to make an impact in the maritime industry for many years to come.