For the fourth year, 40 of the industry's future leaders were honored at the Inland Marine Expo with the "40 Under 40" award, which recognizes individuals for their outstanding contributions to the inland marine transportation industry in a variety of fields. All 40 honorees were nominated by executives and peers for their hard work and dedication to the industry.
Over the course of 10 weeks, The Waterways Journal is featuring recipients. This week we recognize Kelly Tiller, Blake Weaver and Anna Whittemore.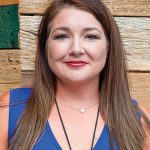 Kelly Tiller
Kelly Tiller, 39, is support manager for TowWorks LLC of Lake Jackson, Texas.
Tiller has made a name for herself as TowWorks' go-to roll-out representative, said Annie Shandley, TowWorks project coordinator. Tiller has implemented the company's software for more than 50 counties in the inland waterways, and Shandley said she has never failed to go the extra mile for customers.
Tiller has been with TowWorks for 12 years and helped with the earliest fleet implementations. She has gradually grown to become the support manager, managing a team of four support administrators that she personally trained.
"A TowWorks without Kelly Tiller would mean a disservice to our customers," Shandley said. "Kelly has been motivated to learn, train, support and customize training materials for each portion of our software for customers of every shape, size and facet of this industry. We are grateful for her and all the value she adds to our team!"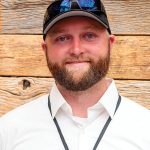 Blake Weaver
Blake Weaver, 27, is maintenance mechanic leader for the U.S. Army Corps of Engineers in Old Hickory, Tenn.
Weaver started his career with the Corps in 2017 as a co-op student with the Regional Rivers Repair Fleet, Light Capacity Fleet unit. He was hired full-time as a maintenance worker upon completion of vocational school and has quickly worked his way since then through the ranks of the Light Capacity Fleet. As maintenance mechanic leader, he is charged with leading 11 multi-crafted employees, including electricians, machinists, maintenance mechanics and maintenance workers, on major maintenance work on navigation locks on the Ohio, Cumberland and Tennessee rivers.
Jeff Neely, chief of the Regional Rivers Repair Fleet, Light Capacity Fleet, called Weaver a natural leader who has shown the ability to build positive relationships and gain the respect of those who work with him as well as a forward-thinker who effectively works through problems and makes good decisions that allow the Light Capacity Fleet to routinely complete jobs on budget and on schedule.
"His ability to work in various roles has been instrumental to the success of the LCF, and his professional accomplishments are very impressive for someone his age," Neely said.
Weaver is currently a certified Cummins mechanic, certified welder, fabricator, crane operator, lock and dam mechanic, diamond wire saw operator, competent person for fall protection and is currently planning on getting certified as a working diver next year.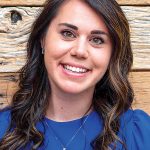 Anna Whittemore
Anna Whittemore, 30, is vice president of sales and logistics for Marquette Transportation in St. Rose, La.
Whittemore graduated from Massachusetts Maritime Academy with a degree in marine engineering and a U.S. Coast Guard license. She worked overseas on drillships and in shipyards in Turkey and South Korea.
Within two years of being hired at Marquette, she was promoted to vice president of sales and logistics, said Kasey Eckstein, director of partnership development for Living Lands & Waters.
Whittemore was working at Karl Senner LLC before her involvement in Women in Maritime Operations (WIMOs), led her to Marquette. In 2018, she was nominated and voted the president of WIMOs Association's southern Louisiana chapter.
"You won't meet a more passionate and driver person than Anna Whittemore," Eckstein said.