Industry People On The Move – October 2021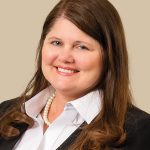 Monica Reinhardt has been named chief financial officer of Inland Marine Service (IMS), Hebron, Ky. She joined IMS in 2017 as the controller of the accounting team.
Reinhardt has more than 15 years of experience in finance; the companies she has worked for in the past include Great American Life Insurance Company, The Castellini Company, Landor Associates and Camargo Pharmaceutical Services. Before her time at IMS, she was controller for Borcherding Buick GMC/Borcherding Body Shop.
Kirby Corporation announced October 4 that Raj Kumar will join the firm as executive vice president and chief financial officer in November. Kumar will succeed Bill Harvey, who previously announced his intention to retire. Harvey will stay on until his retirement date in early 2022 as executive vice president to ensure an orderly transition.
​Kumar, 48, is currently at Dril-Quip Inc., a global oil field equipment manufacturer, where he is vice president and chief financial officer. He holds a Bachelor of Business in accounting from Deakin University in Australia and an MBA from Columbia University in New York City.
"I am pleased to welcome Raj to our leadership team," said David Grzebinski, Kirby Corporation's president and CEO. "His deep and extensive experience in leading financial functions, as well as driving operational changes, will make an immediate impact and help position Kirby Corporation for the future. I am confident Raj will provide strong leadership and is an excellent addition to the Kirby team."
"On behalf of our board of directors and the Kirby management team, I thank Bill for his contributions throughout his tenure at Kirby," Grzebinski said. "In his time as CFO, Bill's guidance has been especially critical as he helped lead our key acquisitions. I thank Bill for his dedication to Kirby and his support for a thoughtful transition, and I wish him the best in this next chapter of his life."
Kirby also recently announced the appointment of Shawn Williams as a new independent member of the Kirby board of directors. Williams has an extensive background in the chemicals industry with professional and board experience. Since June, Williams has served as the chairman of the board of managers and acting CEO of Covia Holdings LLC, a provider of minerals-based solutions serving the industrial and energy markets.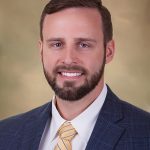 Waylon Humphrey has been selected to serve as the new Operations Division chief for the Louisville Engineer District. He is currently deputy division chief for the district; the move will be effective November 22. Humphrey has more than 12 years working with the district's operations program. 
Humphrey is a Professional Engineer in Kentucky and Ohio and is a graduate of the Leadership Development Program III and LDP II programs. Humphrey has a Master of Engineering in engineering management, and a B.S. in mechanical engineering from the University of Louisville Speed Scientific School. 
As chief, Humphrey will have responsibility for overall direction, staff management and program management of the Operations Division, which includes nearly 400 employees, operating and maintaining 17 multi-purpose lake reservoirs, nine navigation locks and dams and an emergency operations center.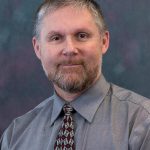 Bill Rochford will be a senior geotechnical engineer at the Corps of Engineers' Dam Safety Modification Mandatory Center of Expertise-Dam Safety Production Center, co-located with the Huntington Engineer District.
Rochford previously served with the Chicago Engineer District since 1988. He leaves the Chicago District as chief of the Geotechnical Engineering-Dam and Levee Safety Section. Other positions during his time in Chicago include engineering manager in the Engineering Management Branch, assistant chief of the Design Branch and chief of the Geotechnical Section. In addition, since 2001, he has served as the district's dam safety program manager; program manager of the Inspection of Completed Works program since 2005; levee safety program manager since 2005; and, since 2008, has served as the operations officer during Emergency Operations Center activations.
Orion Group Holdings Inc. announced October 11 that Robert Tabb will step down as executive vice president and chief financial officer, effective October 29, to pursue a new opportunity with a private company that is not a competitor. Upon his departure, his duties will be performed by the senior management team in concert with finance department leadership while the company conducts a formal CFO search process.
Tabb has served as Orion's CFO since March 2019, after serving as interim CFO since November 2018, and he is leaving to pursue a new opportunity outside of Orion. "My time at Orion has been a very rewarding time for me professionally," he said. "I am proud of the work we have accomplished during my tenure as CFO, and I have every confidence that the leadership team will continue executing our strategy."
"Robert has been an integral member of the Orion team for the last seven years," said Mark Stauffer, Orion's president and CEO. "In his role as CFO the last three years, he has built a strong team, and he's been a driving force in positioning Orion for long-term success. We wish him all the best in his future endeavors."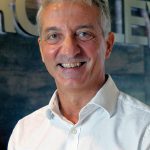 Massimo Messina has been named vice president-mergers and acquisitions for Crowley Maritime Corporation.
Based in Jacksonville, Fla., Messina will lead Crowley's corporate expansion goals by identifying and assessing potential M&A candidates and execute transactions that align with the company's future growth projection and endeavors across all business units.
"Massimo has the vision and experience needed to source and obtain target opportunities to integrate into our business model and help keep Crowley on the cutting edge as a leader of our industry," said Jim Pennella, senior vice president, corporate services. "I look forward to working with him to identify opportunities that will continue to push our services to meet the expansive needs of our partners and customers."
Messina has more than 25 years of experience in mergers and acquisitions, financial advisory and investment banking, advising publicly traded and privately held corporate clients on the valuation and structuring of complex merger and acquisition transactions. 
"I am very excited to lead Crowley's M&A team in sourcing and executing acquisitions in those areas of growth that are strategic to the company," Messina said. "Crowley is a top-notch organization with a fantastic culture."
Most recently, Messina served as president at BG Strategic Advisors LLC, the leading M&A advisory firm focused on the logistics and supply chain industry in West Palm Beach, Fla. He holds an MBA from Boston University and a Bachelor of Arts in economics from Connecticut College.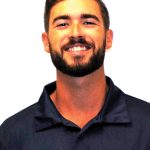 Maxwell Illing has been promoted to engine sales manager for Motor Services Hugo Stamp Inc. (MSHS), an aftermarket services provider to marine and power generation customers in the Americas.
In this new role, Illing will be responsible for driving nationwide strategy, performance, growth and dealer development in the marine diesel engine and propulsion sales market from recreational watercraft to commercial marine markets with brands such as FPT North America, Moteurs Baudouin and Alamarin Jet.
Illing, who has more than 12 years of professional experience in the marine industry, joined MSHS in Fort Lauderdale in 2019 as manager of its yacht department sales for the southeastern U.S. and the Caribbean.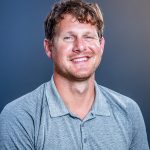 Brett Casanova has joined Superior Industries Inc., as product manager for wet processing. In his role as product manager, Brett will work closely with Superior's product development process, support equipment sales and conduct voice of customer research to drive new products that ultimately lower cost per ton for aggregate producers.
Casanova comes to Superior after serving in a similar role for the last 1-1/2 decades at Astec's KPI-JCI operations in Yankton, S.D. He's a graduate of nearby South Dakota State University, where he earned a degree in mechanical engineering. 
"Brett is an old farm kid with a strong work ethic that fits perfectly into our culture at Superior," said Jarrod Felton, a senior vice president with the manufacturer. "We're proud he's a new member of our crew and look forward to rolling up our sleeves and solving wet processing challenges."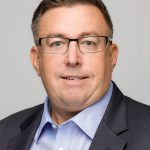 Kevin Traver has joined the American Association of Port Authorities (AAPA) as vice president of membership and sponsorship. He fills the position previously held by longtime senior staff member Meredith Martino, who left AAPA to head up another organization.
"I'm pleased that AAPA will enjoy a seamless transition in this critical role in service to our members between two exceptionally accomplished executives in the field of non-profit development," said Christopher Connor, AAPA's president and CEO. "We thank Meredith for the 17 years of leadership she has dedicated to AAPA members, and we wish her the best in her new position. I'm also excited to bring onboard Kevin Traver to this role at AAPA. Over his career, Kevin has excelled at developing and executing effective sales strategies to drive income streams for non-profits with a strong nexus in transportation and maritime activity. He will be an asset for AAPA member ports, industry solution providers and supply chain partners, workforce development and academic members."
Traver brings years of experience driving strategic growth for non-profits in building out membership development, sponsorship and conferences and trade shows. His previous roles include: chief commercial officer of the American Trucking Association, executive director of the Marine Technology Society, vice president of corporate affairs and development for the Navy League of the United States and executive director of the National Maritime Heritage Foundation. Most recently, he has been working as a consultant providing clients with major donor development, sales and fundraising plans.
Traver also spent 10 years in service as a United States Marine. He supervised unit operations of up to 65 marines in security and military operations in both the United States and abroad.
"One of the things I'm most excited about in this new role is getting back into supporting the maritime community and now the port authorities," Traver said. "I grew up on the water in Mystic, Conn., and my family had a boatyard for 125 years in New London, Conn. The maritime world has always been my passion, and I've made it a focal point of my career. I look forward to making an impact at AAPA and even further enhancing service to its members."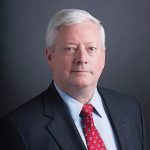 Rear Adm. Joel Whitehead (U.S. Coast Guard, retired) has been named executive vice president of the International Propeller Club of the United States.
In this role, he will be responsible for the day-to-day operations of the International Propeller Club. He will oversee all activities and functions of the club and serve as the primary liaison to its 70 port chapters worldwide. Whitehead relieves John Cullather, a public policy expert and veteran of the maritime committees of the U.S. House of Representatives. Cullather served as executive vice president of the Propeller Club since 2019.
Whitehead is the president of J. Whitehead & Associates Inc., a maritime consulting firm in metro New Orleans, La. He served from 2017– 2019 as the elected international president of the International Propeller Club. During his 38-year Coast Guard career, he served in various operational assignments, including commander of the Eighth Coast Guard District in New Orleans, where he was responsible for Coast Guard operations and oversight of the maritime and offshore oil industry in 26 states and the Gulf of Mexico.
 "The International Propeller Club is indeed most fortunate to have Adm. Whitehead at the helm," said Niels Aalund, international president of the Propeller Club. "Bringing him on board as executive vice president is an exceptional opportunity to harness Joel's outstanding leadership skills, strong management background and proven track record with strategic planning. This will be a real game-changer, and I look for great things to come for the Propeller Club."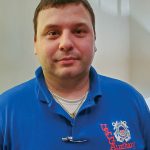 Kraig Prinz was appointed to the U.S. Coast Guard Auxiliary national staff as assistant branch chief, human resources directorate-mentoring and retention, where he will assist Branch Chief James Umberger.
Prinz joined the Coast Guard Auxiliary in 2015 and became commander of New Orleans-based Flotilla 4-9 in 2020.
Prinz now works full time as a shipping agent for Gulf Inland Marine Services Inc., servicing foreign and domestic vessels on the Mississippi River and ports from Houston to Pascagoula. He began working for Gulf Inland Marine Services part time while in college. 
In his national position, he will assist both the Auxiliary, Reservists and active duty Coast Guard members in "determining what is done right and what could be done better on the Flotilla, Division and District level. Overall a big part of what I want to do is build a stronger Coast Guard using not only what is required by nationals, but what is it that each group could benefit from."