A Mississippi Lock on the Tennessee-Tombigbee Waterway has been renamed in honor of the late Sen. Thad Cochran.
The Tennessee-Tombigbee Waterway Authority and U.S. Army Corps of Engineers held a ceremony October 15 to rename the Amory Lock as the Thad Cochran Lock & Dam, as approved by Congress. The lock is at Mile 371.1 on the Tenn-Tom and near the city of Amory, Miss.
"All I can think of is how thrilled Thad would be," his widow, Kay Webber Cochran, told local television station WTVA at the event. "He really did believe the Tennessee-Tombigbee would bring so much to this area."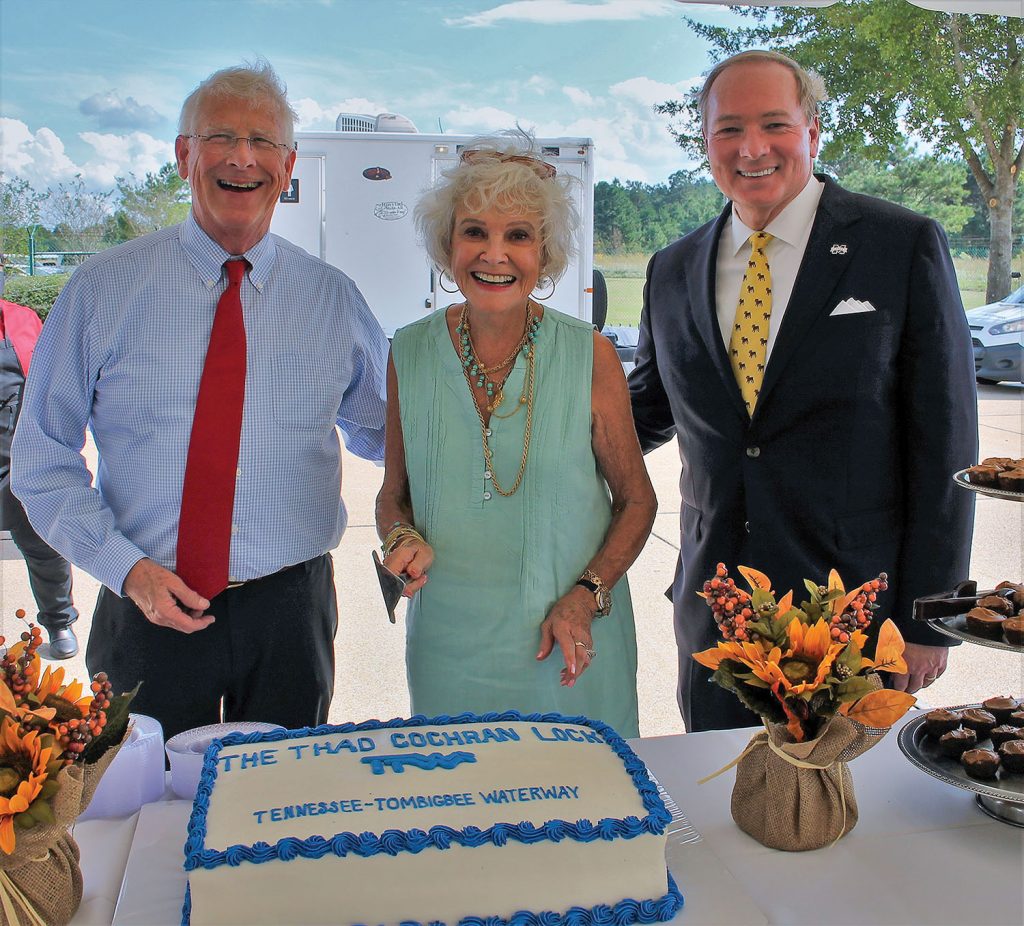 The legislation to rename the lock was included as part of the Water Resources Development Act of 2020. It honors Cochran for decades of legislative service, leadership and support of the Tenn-Tom. Cochran served as the representative for Mississippi's fourth district in 1972 and was re-elected twice. He successfully ran for the U.S. Senate in 1978, becoming the first Republican in more than 100 years to win statewide election in Mississippi. 
 "Senator Thad Cochran was a true public servant, and his contributions to Mississippi can be felt throughout our state," Gov. Tate Reeves said. "An outstanding legislator and leader, renaming Amory Lock after Senator Cochran fittingly honors his life of service and legacy." 
The senator's colleagues and friends found the act of renaming the Amory Lock in his honor a fitting tribute to his legacy. 
"Thad Cochran served the people of Mississippi with distinction in Congress for over 45 years," Sen. Roger Wicker said. "I am proud to have worked with him to make the Tenn-Tom a reality and an instrument for job creation in our state and region."
Cochran served as chair of the Senate Appropriations Committee, chair of the Senate Agriculture Committee and chair and vice-chair of the Senate Republican Conference during his tenure in the Senate. His interests in the Senate included issues important to his constituents, including education, agriculture, economic development, defense and the Tenn-Tom Waterway. Cochran retired from the Senate in 2018 due to declining health and died in May 2019.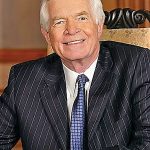 "During his distinguished career, Senator Cochran worked tirelessly to take care of Mississippi, including putting his energies behind the maintenance and improvement of the Tennessee-Tombigbee Waterway as a vital economic asset," Sen. Cindy Hyde-Smith said. "The dedication of the Tenn-Tom lock at Amory for Sen. Cochran represents a fitting tribute to a leader who did so much for our state and its people." 
Mississippi District 1 Rep. Trent Kelly added, "Sen. Thad Cochran served the citizens of Mississippi with honor and an unparalleled dedication during his long and distinguished career in Congress. I was proud to call him a friend."
The Tennessee-Tombigbee Waterway opened to commerce in 1985. Thirty-six years later, is has proven to be a vital transportation route for shipping raw materials and other bulk products between mid-America and the Southeast. 
"The Authority has been working on this day becoming a reality for six years," Tenn-Tom Authority co-chair Martha Stokes said. "We are very grateful to Sen. Cochran for his support of the waterway and are pleased to honor his memory in this manner."
Caption for top photo: The newly named Thad Cochran Lock & Dam on the Tennessee-Tombigbee Waterway at Mile 371.1, near Amory, Miss. The lock was formerly called the Amory Lock. It was renamed to honor the late senator. (Photo courtesy of the Tennessee-Tombigbee Waterway Development Authority)