Missouri College Introduces River Research Program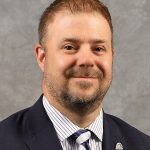 Culver-Stockton College is a small liberal arts college of about 1,000 students, located on a hill overlooking the Mississippi River. Founded in 1853 and affiliated with the Disciples of Christ, it's located about halfway between Keokuk, Iowa, and Quincy, Ill., in the river town of Canton, Mo. "You can see Lock & Dam 20 from our campus," said college president Doug Palmer. 
Under Palmer, who became the college's 27th president in 2020, a research center at Culver-Stockton has been established to increase students' awareness of the importance of river transportation. The Great River Research Center will "transform the region and beyond by cultivating innovation, promoting interdisciplinary problem-solving, fostering the expansion of academic-industry partnerships and developing an environment for collaborative impact to study, research and address the current and emerging economic and social importance of the Mississippi River," according to the college's website. 
Besides the usual array of liberal arts majors, Culver-Stockton offers majors in supply chain management, business and agribusiness management, as well as pre-professional programs in health sciences, law and veterinary medicine. Students are mostly drawn from the tri-state area but come from 37 states, he said.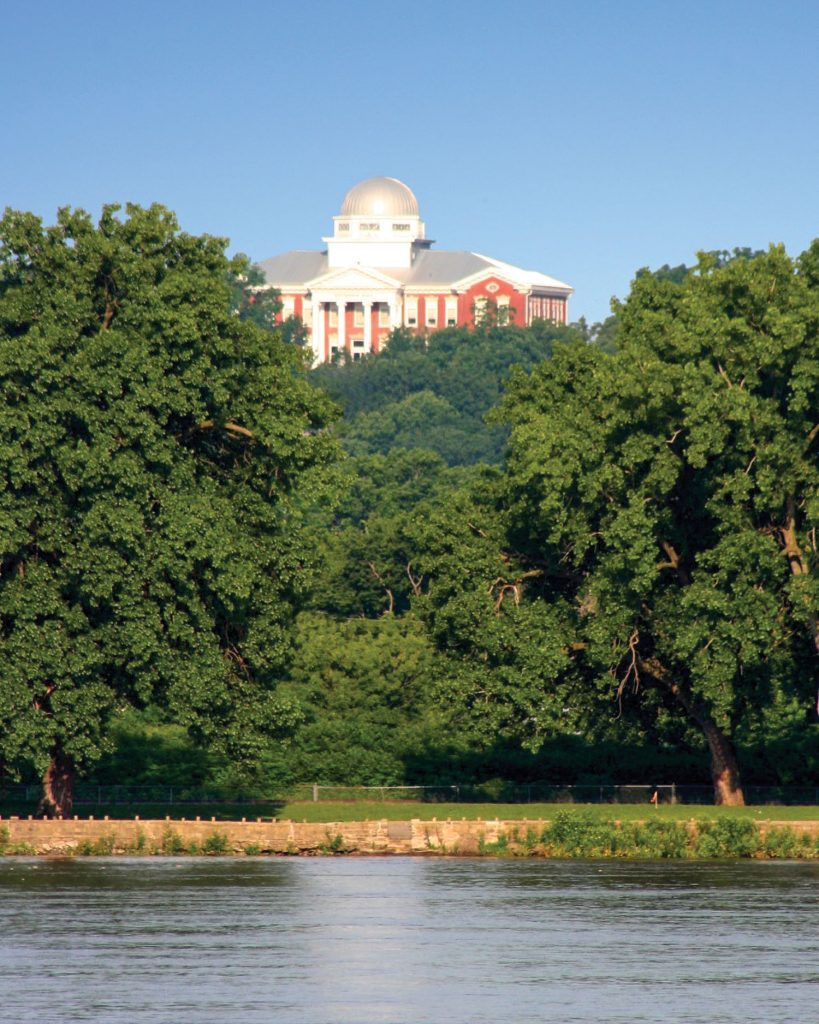 Palmer told The Waterways Journal that a wide variety of students will benefit by learning more about the importance of the river system in American history as well as trade and business, including history and English majors.
Sign up for Waterway Journal's weekly newsletter.
Our weekly newsletter delivers the latest inland marine news straight to your inbox including breaking news, our exclusive columns and much more.
"It's getting people to see the importance of the river as a resource," he said. "We are located in a rural area that some might consider off the beaten track, but the river connects us to a sophisticated global economy. Students at Culver-Stockton have already taken part in various activities to increase awareness of the river's importance, such as river cleanups. They have also been involved in a program to collect oral histories of high-water events in the region. 
"It's about a broader understanding of the river," Palmer said. "Our graduates may go to work for a rail company, an agribusiness or a retail operation. In all those arenas, it's important to understand the part that river commerce plays—as well as in climate change and sustainability."
Palmer joked wryly, "I suppose I come by this interest in the river honestly." That's an understatement. His father, Barry Palmer, was the director of the Association for the Development of Inland Navigation in America's Ohio Valley (DINAMO). During his 22 years with DINAMO, Barry Palmer spearheaded efforts that resulted in the construction of a number of lock and dam projects on the Ohio River and navigable tributaries. When DINAMO merged with WaterwaysWorks! In 2003 to form Waterways Council Inc., Palmer headed that organization until his retirement in 2008. Barry Palmer was given the National Achievement Award, the highest honor presented by the National Rivers Hall of Fame.
Doug Palmer followed a non-traditional route to academia. He began his education by earning a bachelor's degree from the University of North Carolina at Asheville following an enlistment as an active-duty soldier and paratrooper in the U.S. Army. Upon completing his M.A. in history from the University of Oregon, he was awarded a Fulbright Scholarship to study in the Netherlands. Palmer completed his Ph.D. in history at Ohio State University, where he was awarded the Presidential Fellowship for his dissertation.
Originally a faculty member in the department of history at Walsh University in North Canton, Ohio, Palmer became the chair of the Humanities Division there. His interest in global learning led him to found the global learning program at Walsh, where he oversaw programs in Europe, Latin America and Africa. 
The Great River Research Center programs at Culver-Stockton won't lead immediately to a certificate or separate major, but that could come in the future, Palmer said. For now, the center will "cultivate and share academic research and outcomes through lectures, discussions, research, symposiums and projects," including an April 2022 conference.