Harvey, La.-based Crescent Marine Towing held a christening ceremony February 19 at Eymard Marine Construction & Repair for the mv. Captain Walter, an Entech-designed towboat that measures 60 feet by 26 feet, with a depth of 9 feet, 6 inches.
The 1,200 hp. towboat is named after Capt. Walter O'Connor, a native and lifelong resident of Metairie, La., who has piloted boats for Crescent Marine for about 35 years.
O'Connor got his start as a deckhand in 1982, after working as a welder at Avondale Shipyard, across the river from New Orleans. In those days, he remembers watching vessel crew members from the dock. It wasn't long before he decided he wanted to try out life on boats.
"I told my uncle that I'd like to go out on the river, and he just happened to know Randy Eckstein," O'Connor said. "He made a call, and I went to work."
O'Connor said he knew almost immediately that he was in the right place.
"I knew four days after I was on the boat that's what I wanted to do," he said. "I also knew, if I was going to do it, it was going to be in the wheelhouse. It wasn't going to be out on the deck, freezing my ass off. And that was in New Orleans—we don't get cold that much."
After just two years on the job, O'Connor got his first-issue license in 1984. O'Connor said longtime captain Larry Grabert had a significant influence on him as a young pilot. What else had a big impact on him? Having two accidents within a month of getting his license.
"Probably the greatest thing that happened to me was having two accidents 30 days after getting my license," O'Connor said. "Neither one of them was bad, but because they were within 12 hours of each other, the Coast Guard wanted to talk about it.
"It popped my head real quick and made me a better pilot," he added.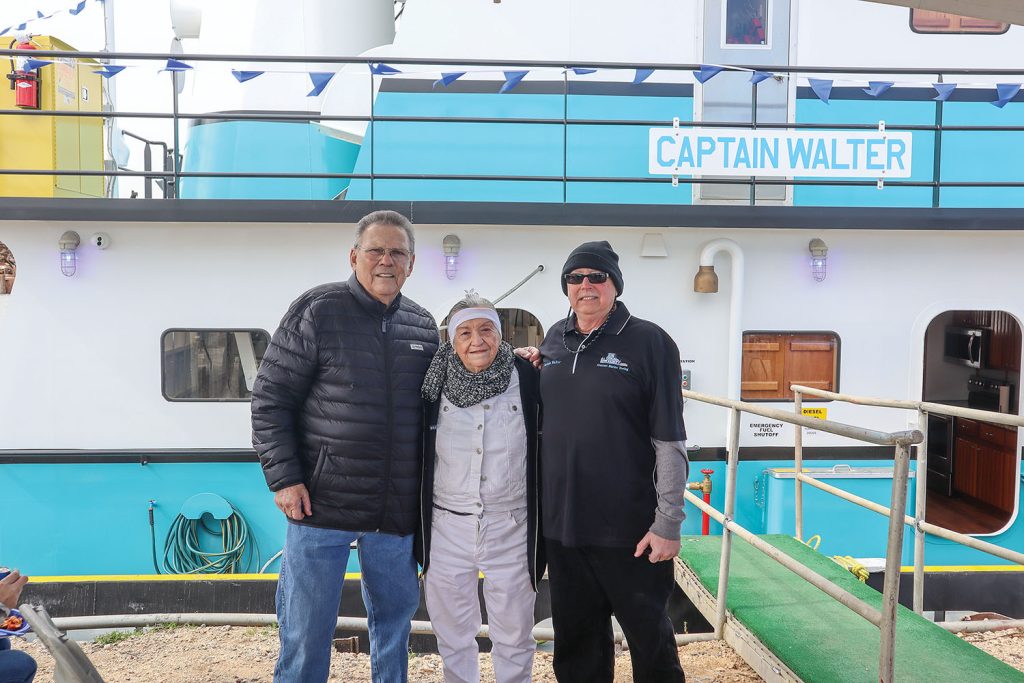 Looking back on his 35 years working for Corbert Plaisance, founder of Crescent Marine, O'Connor said it's just a testament to Plaisance and the company.
"Back then, we never stayed with a company very long," O'Conner said. "My first five years, I worked for four companies. So I didn't expect to stay with Corbert, but he's a good man, he takes care of his equipment, and he takes care of his people."
There was a short stint around 2010 when O'Connor left Crescent Marine after the company sold several of its vessels. O'Connor was captain aboard the mv. Warren Jr. at that time, working at CCI Reserve. The boat was staying there, but under new ownership. O'Connor could've asked to stay on at Crescent Marine, but that would've displaced one of his colleagues.
"I wasn't going to take someone else's job," he said. "Even though I had seniority, I wasn't going to do it."
Soon enough, Crescent Marine built the Herbert J. Plaisance, and O'Connor came back.
"I came back when they built the Herbert J. Plaisance," he said. "I was on it for five years. Then, they built the Nicholas, and I've been on the Nicholas for seven years."
O'Connor said he typically serves as the first captain on Crescent Marine's new vessels, but that won't be the case on his namesake vessel.
'I Like My 28 And 14'
"The only reason I'm not bringing this one out is it goes home every day," he said. "I just don't like going home every day. I like my 28 and 14. Plus, I'm fighting a little medical issue."
That "little medical issue" is follicular lymphoma, which O'Connor was diagnosed with about a year ago. In December 2021, he had the first of six rounds of chemotherapy. He just finished that regimen, and he's responded very well, with a positive prognosis.
"I should be back to work soon," he said. "I'm not interested in retiring. I love what I do. I could retire. I just don't choose to. I love running a boat. The actual physical running of the boat is a pleasure to me. The challenge is enjoyable."
Currently, the mv. Nicholas typically pushes six packs of rock for Luhr Bros.  from St. Genevieve, Mo., to Southwest Pass; Brownsville, Texas; the main Mississippi River tributaries; the Vermillion River; Destin and St. Marks, Fla.; Mobile, Ala.; the Tennessee and Ohio rivers—O'Connor has seen it all.
"It's fun going to places like the Ouachita River," he said. "The bridges in Monroe (La.) are something special. You have to see them to believe them."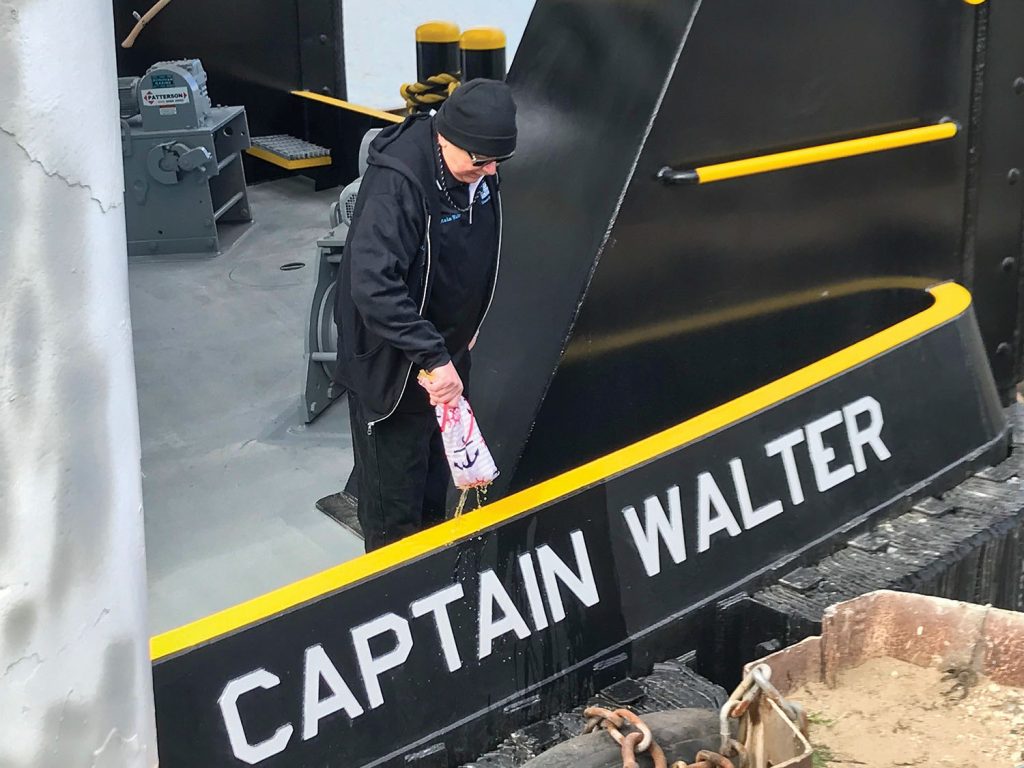 Being a captain on a towboat has its difficulties as well, O'Connor said. He mentioned regulatory changes as one thing that makes life hard on a towboat.
"It's hard to make a touchdown if you keep moving the goal lines," he said.
Bringing newcomers to the industry up to speed is also a challenge, O'Connor said, because it takes a different approach from what he experienced as a green deckhand.
"The biggest thing, I think, is you have to have patience," he said. "You have to give them time to get their sea legs, learn the boat and get to know the people on the boat before you start making decisions about whether they're going to make it."
He said it's important to clearly communicate expectations and responsibilities, and expect them to do their job.
"I'm one of the ones that believes they're grown men and professionals," he said. "It's all about patience. You've got to have patience. The old school of yelling and screaming and hollering and cursing and all went out 10 years ago. You can't do that stuff no more."
"It's not for everybody," O'Connor added. "Working on the water is not for everybody, and you've got to figure out if it's right for you."
When he's not on the boat, O'Connor enjoys attending NASCAR races around the country. He said his goal is to see a race at every racetrack in the country.
"I was down to four, but now they're adding some," he said.
O'Connor said it's funny meeting people at NASCAR races—where the point is to go fast—and tell them how slow his towboats typically go.
"I tell them I'm lucky if I make 5 miles an hour all day long," he said. "They just can't believe that."
Plaisance announced his plan to name the boat after O'Connor back in December. O'Connor said it came as a complete surprise.
"You don't start doing what we do and ever think that something like that would ever happen," he said. "I still don't believe that it's true, except that it's written in big letters on the side of the boat. It's not something you expect. It's humbling, that's for sure."
O'Connor said he was pleased that his 84-year-old mother, one of his three children, two aunts, five or six cousins and others were able to attend the christening for "his" boat. O'Connor said he chose "Captain Walter" for the name because that's what he's known by in the industry. He said he's thrilled that the boat bearing his name will, for the foreseeable future, remain in freshwater and in the New Orleans area.
"There will be guys 20 years from now, and someone will say, 'Who's Captain Walter?'" he said. "And some will say, 'Well, he was a good guy.' Others will say, 'Well, he was an ass.' And they'll say, 'Oh, well he was just like us.'"
Vessel Specs
The mv. Captain Walter is powered by a pair of Caterpillar C18 Tier III engines mated to Twin Disc Model 5170 gears, with a 5.96:1 ratio.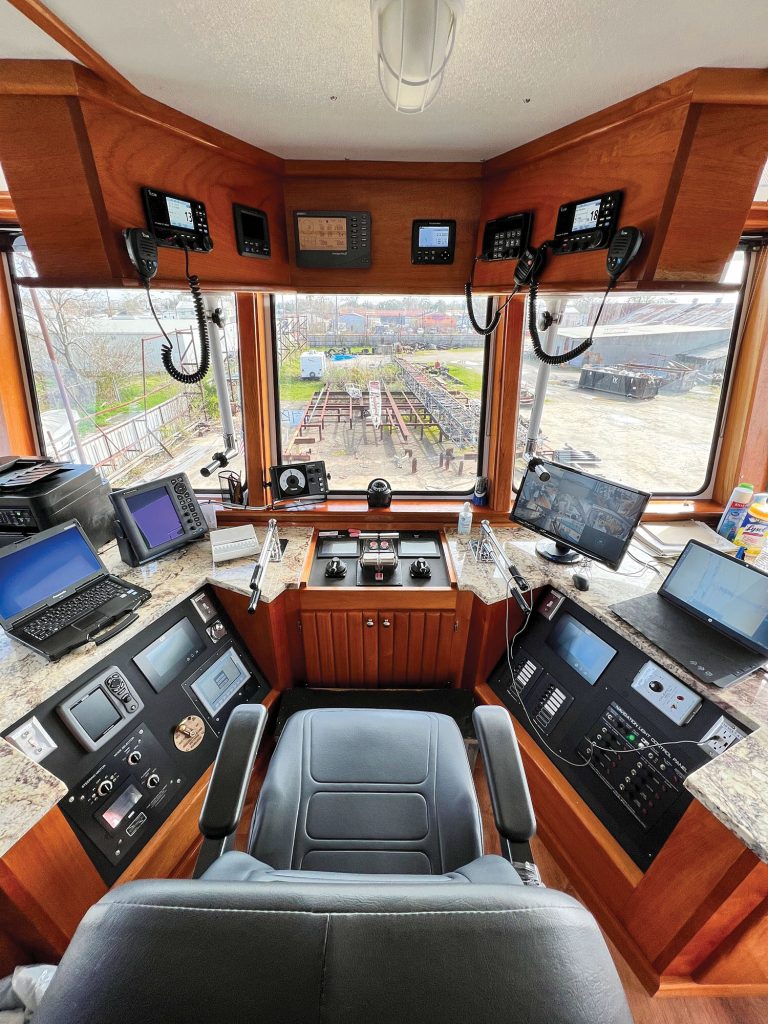 The engines drive Kahlenberg wheels with Wartsilla seals and 6-inch shafts. Ship service power comes from a John Deere 4045TF285 50kW generator.
The mv. Captain Walter is equipped with a Duracooler engine cooling system and alarms by Blair Plaisance. Hydraforce supplied the steering system. The vessel has tankage for 14,800 gallons of fuel, 3,400 gallons of water and 150 gallons of lube oil.
Fire safety equipment is by Donovan Marine. The electronics package is by Wheelhouse Electronics. Fendering is by Schuyler. 
On deck, the mv. Captain Walter features a pair of Patterson 40-ton winches, kevels and roller buttons from Donovan Marine.
The vessel has a fully equipped galley, two staterooms and one bathroom.
Founded in 1977, Crescent Marine, with the addition of the Captain Walter, operates five towboats.
Caption for top photo: The mv. Captain Walter was built for Crescent Marine Towing by Eymard Marine Construction & Repair. (Photo courtesy of Crescent Marine Towing)