The Old Boat Column in The Waterways Journal has been a fixture in the magazine for many years. I'm not sure exactly when it started, but  it was an intermittent feature in the 1920s and 1930s. When it was included, it was usually written by Journal owner/publisher Donald T. Wright or his long-time employee Capt. Sam G. Smith. Both were very interested in river history and voracious collectors of steamboat photos. After Capt. Roy L. Barkhau joined the staff in 1951, he did many of these columns.
After Barkhau left the Journal in 1969, James V. Swift, who had been with the publication since 1941, began writing some of the Old Boat pieces. He relates in his "Backing Hard Into River History" that he did not get a byline for them until February 18, 1978. He continued doing the popular column even after his retirement. Following Swift's death, Alan L. Bates of Louisville, Ky., penned the column for some 10 years until he passed away in 2011. Keith Norrington, long associated with the Howard Steamboat Museum in Jeffersonville, Ind., and a protégé of Bates, then very ably filled the spot.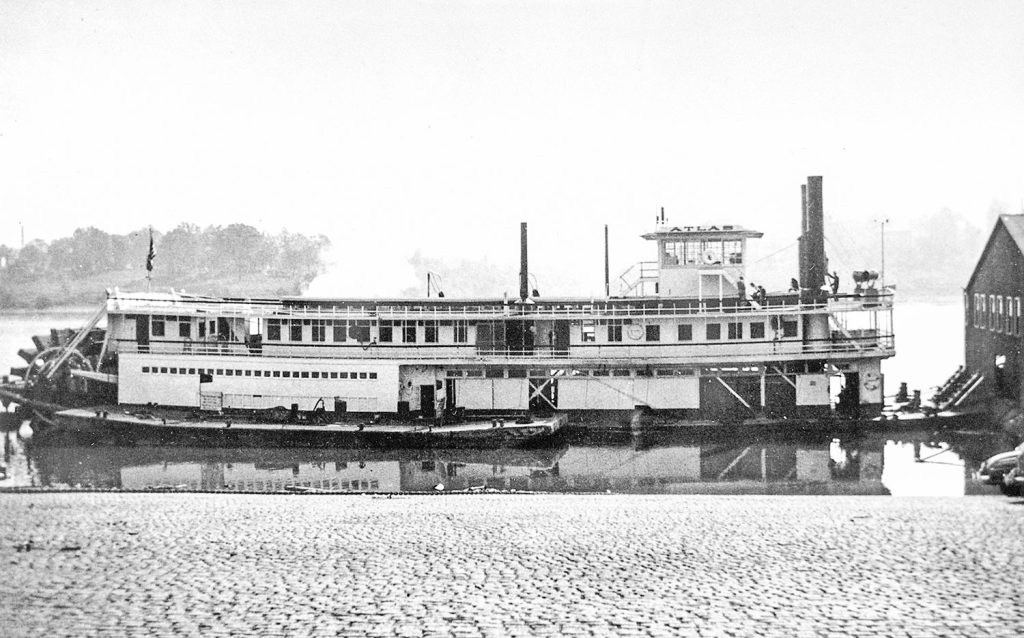 I have been privileged to have known Barkhau, Swift, Bates and Norrington. I became acquainted with Capt. Barkhau while I was still a teenager in high school. I can't remember now who first introduced us, but we exchanged letters and photos until he passed away. I had come to know Jim Swift after the death of Robert E. "Bob" Kennedy, who wrote the Upper Ohio News column in the Journal for many years and was one of my early river mentors. Jim had attended Kennedy's funeral at Catlettsburg, Ky., and he asked me there if I would be interested in taking over that column, which I then did for some 20 years.
I had come to know Alan Bates through his affiliation with the Str. Belle of Louisville and the Sons & Daughters of Pioneer Rivermen. The Belle is also where I first met Keith Norrington, when we were both teenagers, and he was serving aboard the boat as calliopist. We have remained friends these 50 years since.
Sign up for Waterway Journal's weekly newsletter.
Our weekly newsletter delivers the latest inland marine news straight to your inbox including breaking news, our exclusive columns and much more.
I could not begin to guess what might have been one of Roy Barkhau's favorite boats, but through Jim Swift's writings it is quite easy to see his personal affection for the Str. Golden Eagle. The Golden Eagle was built in 1904 by Howards at Jeffersonville, Ind., as the Wm. Garig for the Baton Rouge & Bayou Sara Packet Company and was sold to the Eagle Packet Company of St. Louis in 1918. It was 175 by 35 feet and had engines 14s – 6-foot stroke. It ran aground near Grand Tower, Ill., in the early morning hours of May 17, 1947, and sank, becoming a total loss. Fortunately, all passengers and crew were saved. Jim had enjoyed many trips aboard and learned of its sinking while he was on his honeymoon.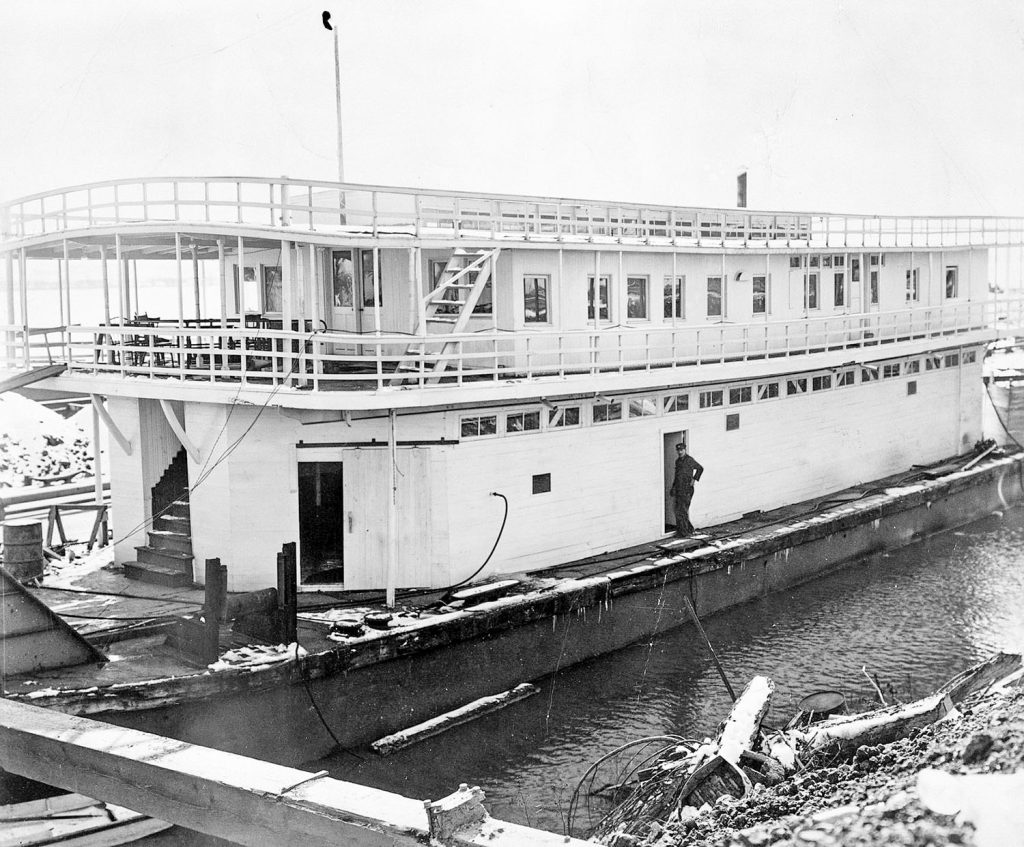 While I do not know if it would be listed as a favorite boat of Alan Bates, I do know that there was one that we had common associations with. In 1941, Bates was a part of the crew that went to Louisiana to bring the steamers Sarah Edenborn, Wm. Edenborn and various other pieces of equipment to the McBride's landing at Harrods Creek, Ky., above Louisville on the Ohio River. He has a great description of this trip, his first river employment, in his book "McBride's River." The Wm. Edenborn was built by American Bridge Company, Ambridge, Pa., in 1913 for the Louisiana Railroad & Navigation Company, Baton Rouge, and was used in transfer service at Angola, La. She had engines 15's, 28's – 8-foot stroke and was 141 by 33 feet. It was sold to Sohio Petroleum in 1941 and delivered to Louisville as mentioned above. The Wm. Edenborn was rebuilt and renamed Atlas, and following some ownership changes was dismantled in 1947, becoming first a landing boat at Wheeling Steel, New Boston, Ohio, and after 1962 as the landing boat for Merdie Boggs & Sons at Catlettsburg, Ky., where I grew up. This was quite literally the first piece of floating river stock that I ever set foot on. I was on and around it for many years after.
I know that Keith Norrington has a great love for the Str. Belle of Louisville, which doesn't need much description here. It was built at Pittsburgh by James Rees & Sons in 1914 for the West Memphis Packet Company, sold in 1928 to the New St. Louis & Calhoun County Packet Company, and again sold in 1947 to J. Herod Gorsage, Peoria, Ill., who renamed it Avalon in 1948. It was sold in 1960 to Steamer Avalon Inc., and then sold at a U.S. Marshal sale in 1962 to the city of Louisville and Jefferson County, Ky. This 108-year-old beauty has engines older than it is, 16's – 6 ½-foot stroke, and hull dimensions are 191 by 41 feet. It continues in operation at Louisville.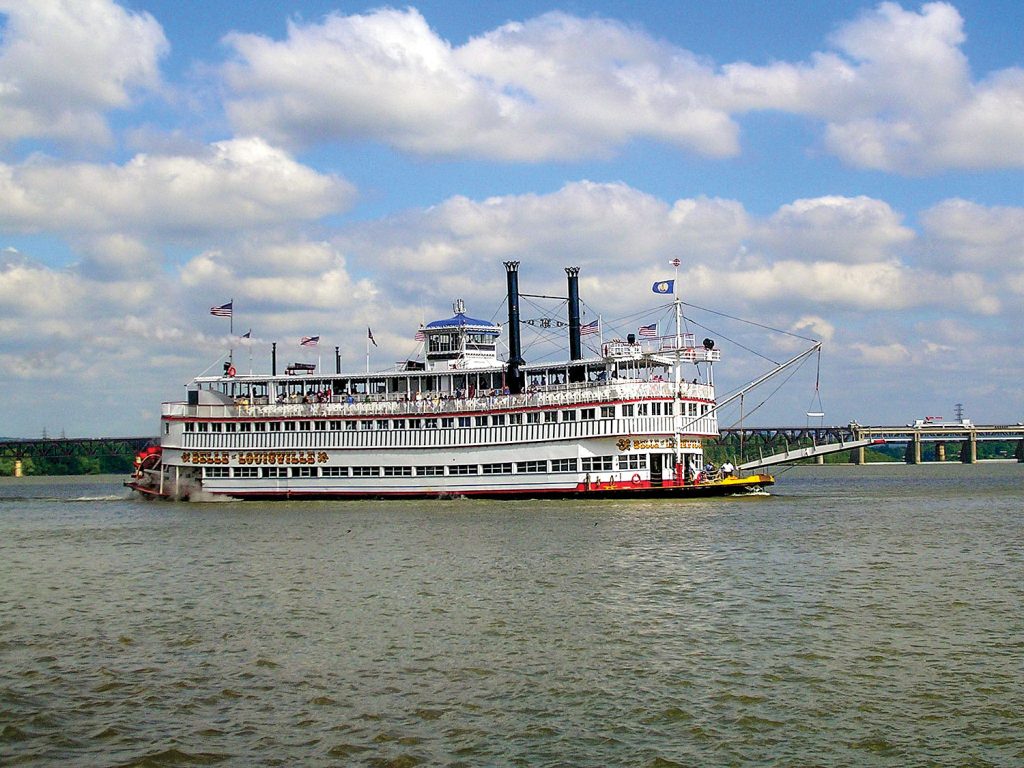 I am honored that The Waterways Journal has approached me about continuing this column following Keith's retirement from it. As each writer has had their own distinctive style over the years, I will strive to do it justice in my own way, with much help from my many river contemporaries and fellow historians.