Industry People On The Move: April 2022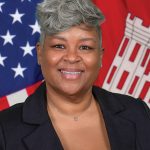 Andrea "Ann" Williams has been named chief of the Memphis Engineer District's Operations Division. She has been serving in the position on temporary assignment since January. Previously, she was the Ensley Engineer Yard's Plant Section chief. She formerly worked for the Galveston Engineer District, during which time she deployed to Kandahar, Afghanistan, for two years.
In her new role, Williams will lead all assigned operations, maintenance and environmental compliance activities within the Memphis District.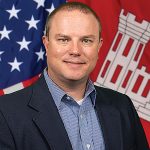 The Memphis District also reported that Derrick Smith has been named project development branch chief and assistant deputy of the Programs and Project Management Division. Smith will also serve as regional project manager for the Mississippi Valley Division's Mississippi River Channel Improvement Program.
In these roles, he will focus on outreach and future programs and serve as the primary consultant and advisor to the deputy for the Programs and Project Management Division. Additionally, Smith will provide strategic coordination and oversight over water resource planning and policies, business process requirements, technologies and engineering and construction for the lower 1,000 miles of the Mississippi River.
Smith began his career with the Engineering and Construction Division in 1991. He served as the Mississippi River and Tributaries Channel Improvement Program senior project manager for 16 years, leading the most complex project in the district along the Mississippi River and tributaries. Smith became chief of Programs Management in 2016 and was later selected as the chief of Project Management in 2020.
Throughout 2020, Smith was responsible for developing, defending and tracking program execution for the entire district. Additionally, he was the district authority and subject matter expert on civil works policy, funding, scheduling and project controls, and he ultimately brought the district to execute its largest budget in history.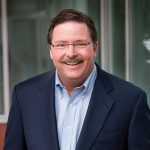 Dan Mecklenborg has retired as chief legal officer for Ingram Barge Company after more than 25 years with Ingram and more than 40 years in the river transportation industry.
Mecklenborg joined Ingram as vice president, general counsel and secretary in 1996. He was promoted to senior vice president, chief legal officer and secretary in 2002. He also led Ingram's legal and claims groups and headed the company's governmental affairs function.
Mecklenborg served several terms as a member of the Inland Waterways Users Board. He was a founding member of Waterways Council Inc., served for many years on its board and executive committee,and was its chairman from 2007 through 2009. Since 2010, he has served on the Board of America's Watershed Initiative and was its chairman from 2018 until 2021. He also serves as a trustee of the National Waterways Foundation.
Reflecting on his years at Ingram, Mecklenborg said, "I want to thank the Ingram family and my fellow Ingram associates for the opportunities I've been given and the friendships I've made over a wonderful career. It's been great to be part of the team that built the greatest barge company in the country. For all those associates who remain, whether on the boats or on shore, wear your Ingram pride every day. I know I will!"
Shannon McLeod has joined the American Association of Port Authorities as director of professional and workforce development.
McLeod will oversee AAPA's Professional Port Manager (PPM) certification and accreditation programs, as well as the ACCELerate grant program for the U.S. Department of Labor.
Her experience spans two decades providing project management and technical direction on maritime, intermodal and supply chain initiatives. She received an MPA in maritime, ports and logistics management from Old Dominion University, is the chair of the Ports and Channels Standing Committee of the Transportation Research Board and is in the 2023 Alpha Class of the PPM program.
"I'm thrilled that we've been able to recruit Shannon to AAPA," said Chris Connor, AAPA president and CEO. "Her hiring marks a renewed focus in our industry and association to enhance professional development and credentialing programming to the highest standard."
Ken Lamph has joined the Towing Vessel Inspection Bureau (TVIB) as operations manager. He will be the primary staff resource for TPO customers based on the Lower Mississippi River, Gulf Coast and East Coast. 
His focus will be coordinating audit and survey report reviews and supporting TPO customers with Subchapter M-related Coast Guard needs, from COI issues to CG-835V/Marine Casualty concerns and related TPO activities. He will also assist in developing and delivering training for auditors, surveyors and customers, and be involved in the drydock/internal structural examinations for TPO customers.
Lamph has more than 21 years of marine-related experience through his service in the U.S. Coast Guard, where he worked across a broad range of disciplines ranging from project planning, operations, engineering maintenance and casualty correction. He has been directly interacting with TPOs over the last few years during the initial implementation of Subchapter M. He has conducted drydock/internal structural examinations and verified that repairs and testing were conducted in accordance with Coast Guard regulations and industry standards.
His Coast Guard assignments included MSU Paducah, Sector Corpus Christi, Station Yaquina Bay, Yorktown Training Center, Station Mayport and Station Suislaw River.
Aimee Andres, executive director of Inland Rivers, Ports & Terminals, has been appointed to the Transportation Research Board's Standing Committee on Ports and Channels for a three-year term.
TRB is one of seven program units of the National Academies of Sciences, Engineering and Medicine, which provides independent, objective analysis and advice to the nation and conducts other activities to solve complex problems and inform public policy decisions.