For the fifth year, 40 of the industry's future leaders were honored at the Inland Marine Expo with the "40 Under 40" award, which recognizes individuals for their outstanding contributions to the inland marine transportation industry in a variety of fields. All 40 honorees were nominated by executives and peers for their hard work and dedication to the industry.
Over the course of 10 weeks, The Waterways Journal is featuring recipients. This week we recognize Genelle Perez-Sandi, Ryan Peters, Erin Pugh and Linda Ramos.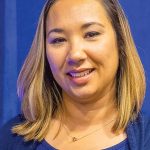 Genelle Perez-Sandi
Genelle Perez-Sandi, 35, is manager of auditing and special projects for Sabine Surveyors Ltd.
She joined the company as a junior-level staff member 13 years ago, shortly after graduating from college.
"Her progress through the organization has been steady and well-earned along the way," said Doug Bernard, manager of business development.
That progress included multiple administrative roles before an assistant manager position and a recent promotion to her current position.
"Extremely capable in all aspects of bulk cargoes, vessel surveys and operational audits, she has responsibility for a number of our major domestic and international clients," Bernard said.
He also called her a key member of the company with extensive experience in all aspects of inland marine survey services.
In addition to her bachelor's degree, Perez-Sandi has earned her Master of Business Administration and ISO Auditing credentials and serves as company ISO QAR. She is also an approved Subchapter M auditor.
She, her husband and their four children reside in the metropolitan New Orleans area.
"Genelle is a career-minded, dedicated, stable, reliable and ambitious marine professional, the type of individual our industry needs to move forward," Bernard said. "We need more like her."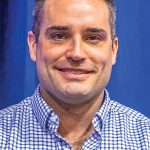 Ryan Peters
Ryan Peters, 40, is director of human resources and crewing for Marquette Transportation's Gulf-Inland Division.
In his role, he is responsible for hiring, engaging and retaining more than 500 vessel employees and more than 50 shore-based employees within the division. In addition to his human resources duties, Peters leads a team of crew members who schedule, coordinate travel and provide support to employees working on vessels, said Jeff Hudson, CHRO, Marquette Transportation.
"This dual role represents a significant amount of responsibility, and Ryan excels in both aspects of his role," Hudson said. "Ryan is an excellent HR business partner to the Gulf-Inland team and provides effective counseling and guidance to employees and leaders alike. Ryan does a great job of developing his team members and preparing them for roles of increasing responsibility in Marquette. Several of Ryan's team members have been promoted to other positions in the company with support, coaching and mentoring from Ryan."
In addition to his contributions to Marquette and the marine industry, Peters serves on the board of the New Orleans chapter of Caps for Kids, a national non-profit organization that provide children with cancer a ball cap autographed by their favorite athlete, actor, singer or other notable person of choice. Caps For Kids works with more than 150 pediatric oncology medical facilities around the country to connect kids with their "cap heroes."
"Ryan is a rising star in the marine industry and Marquette Transportation is proud to have him on our team," Hudson said.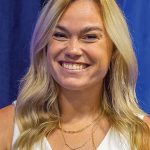 Erin Pugh
Erin Pugh, 33, is chief customer experience officer at Tug & Barge Solutions.
She joined the company straight out of college in 2012 as its first employee and has since become a leading force in Subchapter M and safety and compliance for Tug & Barge Solutions' customers, said Pat Folan, CEO.
"She works at the user level and ensures that everyone from deckhands through captains and office personnel are using their TSMS or HSP to the fullest," Folan said. "She manages a staff of four support professionals that maintain the recordkeeping systems on 258 vessels across the U.S."
Additionally, Pugh is an ISM certified lead internal auditor and heads up the company's internal audit division for customers, along with conducting internal management audits. She also developed a unique monthly auditing system with scorecards to provide information to companies on their crew and management interaction within the system and a system to show issues before they become problems for companies, Folan said.
She works closely with auditors and surveyors to make sure they have real-time information on vessels' TSMS/HSP performance as they get on-board customer vessels.
Pugh created and maintained Tug & Barge Solutions' social media presence, which keeps TBS customers engaged and also brings in new business, Folan said.
"She does all of this with a smile," he said. "Her great attitude and friendly demeanor ensure that our customers have a great experience with their systems.
Steve Robertson, sales director for Helm Operations in Victoria, B.C., praised Pugh as well.
"Erin has customer service skills unlike anyone I have ever met," he said. "She has incredible industry knowledge and goes above and beyond for her customers. Day, night, weekday, weekend, Erin will always make herself available. She does so much for the industry to ensure her customers are always in compliance (or has provided the tools to ensure they should be) and for us at Helm, Erin is a lead implementation person of our Helm product. She is very patient working with our joint customers to ensure the systems is set up to be successful for that customer. Each customer has different demands, and Erin will go the extra mile to ensure they are happy."
Jonah Vos, director of customer success for Helm Operations, said Pugh is "dedicated day and night" in order to make sure smaller operators of one to 10 vessels are successful in passing their certificates of inspection.
"She will always find time to ensure her customers have everything they need to be successful," he said.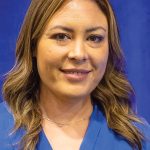 Linda Ramos
Linda Ramos, 40, is in charge of customer relations/outdoor sales for Quality Turbo.
She has worked in outside sales the past five years after spending time internally with the company learning and understanding Quality Turbo's business and its product.
She visits a wide variety of companies once each quarter to ensure that customers are satisfied and have no issues with their product.
Quality Turbo services many brands of turbochargers, and Ramos has learned their function and operation while they are in service on the diesel engines, said Ron Culp, port engineer for American Commerical Barge Line.
"She travels all over the United States and Canada, meeting with locomotive and towboat company engineers, keeping them informed on changes and upgrades, and also meeting new people and companies they can service and sell their product to," Culp said.
Outside of work, Ramos enjoys spending time with family and friends and enjoying vacations in different parts of the world.