Master Boat Builders announced the construction of one tug and the delivery of another in June.
On June 16, the company, based in Coden, Ala., announced the construction of a new, 4,000-hp. tug for PNE Marine Holdings LLC. The new tug is the sister ship to Polaris, which was delivered to Polaris New Energy LLC earlier this year (WJ,  March 21).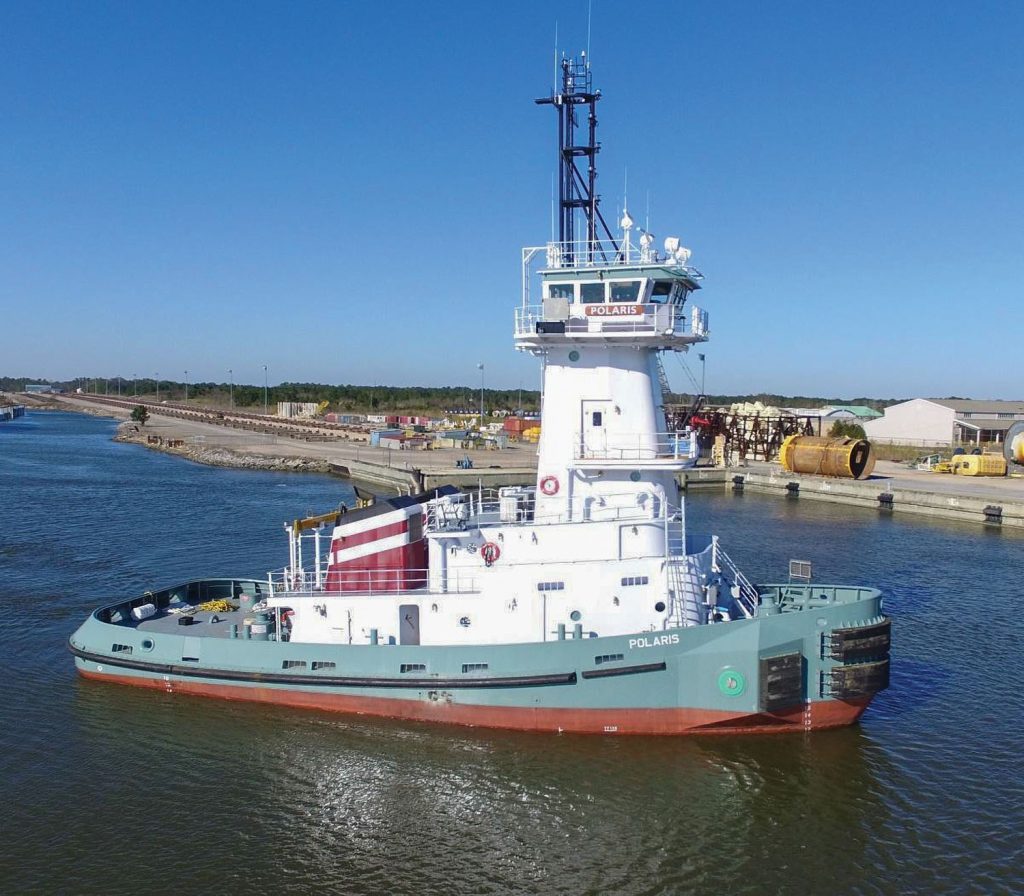 "Master Boat Builders is humbled by the vote of confidence from Polaris New Energy to request construction of a sister ship to Polaris, which was delivered earlier this year," said Garrett Rice, president of Master Boat Builders. "We are incredibly excited to continue this relationship with such a well-respected company in the industry."
The sister ship to Polaris will be coupled with a barge currently under construction at Fincantieri Bay Shipbuilding Company and will form a Jones Act-compliant articulated tug barge (ATB) to help fuel the cruise ship industry's new LNG-powered ships in Port Canaveral in Florida. The tug is expected to be delivered to PNE Marine Holdings in 2023.
On June 23, Master Boat Builders announced the delivery of the Hermes, an advanced rotortug, for Seabulk. 
The Hermes was designed by Robert Allan Naval Architects & Marine Engineers and  is the sister ship to Nike, which was delivered to Seabulk in 2021.
"Hermes demonstrates Master Boat Builders' advanced workmanship and ability to deliver modern, cutting-edge marine technology," said Daniel Thorogood, CEO of Seabulk. "We look forward to continuing to deliver service excellence and offering our customers a safe and versatile towing option."
The Hermes is a high-powered, maneuverable vessel that will provide ship assists at the Port of Mobile servicing Seabulk's customers, particularly shipyards and container liners. The tug is built to meet Coast Guard regulations and is classed through the American Bureau of Shipping, including escort notation. 
The vessel has an overall length of 98.5 feet, beam of 43.5 feet and bollard pull of 80 tons. It features three Tier 4 Caterpillar main engines, each producing 2,375 hp., along with two Schottel Z-Drive thrusters.
"As an Advanced Rotortug, Hermes utilizes the latest technology for safe, dependable operations," Rice said. "Master Boat Builders is proud of our partnership with Seabulk and will continue to deliver top-of-the-line tugs for their growing fleet."