For the fifth year, 40 of the industry's future leaders were honored at the Inland Marine Expo with the "40 Under 40" award, which recognizes individuals for their outstanding contributions to the inland marine transportation industry in a variety of fields. All 40 honorees were nominated by executives and peers for their hard work and dedication to the industry.
Over the course of 10 weeks, The Waterways Journal is featuring recipients. This week we recognize David Reynolds, Andrew Ritchie, Matt Schapker and Karl Senner.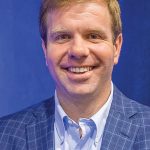 David Reynolds
David Reynolds, 34, is president of PTL Marine, a division of Pilot Thomas Logistics, managing the organization's operations along the Mississippi River, the U.S. Gulf Coast and the U.S. West Coast. 
Born and raised in Knoxville, Tenn., Reynolds began his career with Knoxville-based Pilot Flying J, the largest operator of truck stops and travel centers in North America. Most recently, he was the corporate controller of Pilot Thomas Logistics, based out of Fort Worth, Texas. 
With more than 1,000 employees doing business in 37 states, Pilot Thomas Logistics is the premier provider of fuel, lubricants, chemicals and last-mile logistics solutions serving the North American energy, marine, mining and industrial markets.
In four years leading the Economy Boat Store, now called PTL Marine, Reynolds now leads more than 190 team members working out of 10 locations in nine states.
"If there was just one takeaway from the career of David Reynolds thus far, it is the tremendous amount of responsibility he has earned and what is expected daily from this young executive at an affiliate of one of America's largest privately-held companies," said William Kay, managing member of Kagency LLC.
Reynolds also serves the marine industry as board member and vice chairman of the Midwest Region for The American Waterways Operators (AWO).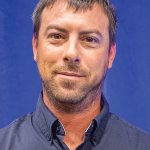 Andrew Ritchie
Andrew Ritchie, 34, is project manager for Marine Solutions Inc.
He is an ADCI certified commercial diving supervisor and AWS certified welder who has focused his career on the inspection, repair, rehabilitation and construction of bridges, locks and dams, screen houses, intake structures, pipelines, mooring cells, piers, wharves and other marine structures.
Sean Anderson, senior project manager for Marine Solutions, Inc., credited Ritchie for leading the repair of more than 60 mooring cells.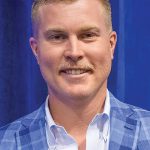 Matt Schapker
Matt Schapker, 31, is vice president of Abco Industrial Supply.
Steve Kroger, vice president of Ritz Safety, said Schapker is very serious about the safety of each worker in the marine business.
"He goes above and beyond to help everyone stay safe and have the proper equipment," he said.
Additionally, he said that Schapker understands the marine industry and is very good at getting equipment to his customers in a timely manner.
"He is committed to the industry and will help grow the markets with great pride," Kroger said.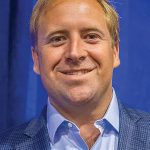 Karl Senner
Karl A. Senner, 36, is president of Karl Senner LLC and is part of the third generation of Senners at the business.
He started work as a service technician, worked abroad at the manufacturers the firm represents in Europe, became the service manager and is now president, said Alden Settoon, regional sales manager for Karl Senner LLC.
"He orchestrated introducing Z-drives to the linehaul industry and captured high market share in the Tier 3 build push in the inland market that typically would have gone to competition for the power range," Settoon said.
He added that Senner is constantly looking at ways to invest back in the company, whether that is a new branch, new positions for growth or expanding the campus.
"If there is ever an issue with customer equipment, he leads the helm to resolve the challenge like it is his own vessel that is down," Settoon said. "The customer is always first. There is a bright future ahead with all the accomplishments he has achieved under 40."