Captain's Donation Funds University's Aquatic Research
A retired merchant marine captain is helping to ensure the future of a university's studies along the Tennessee River and Kentucky Lake through a recent $500,000 donation.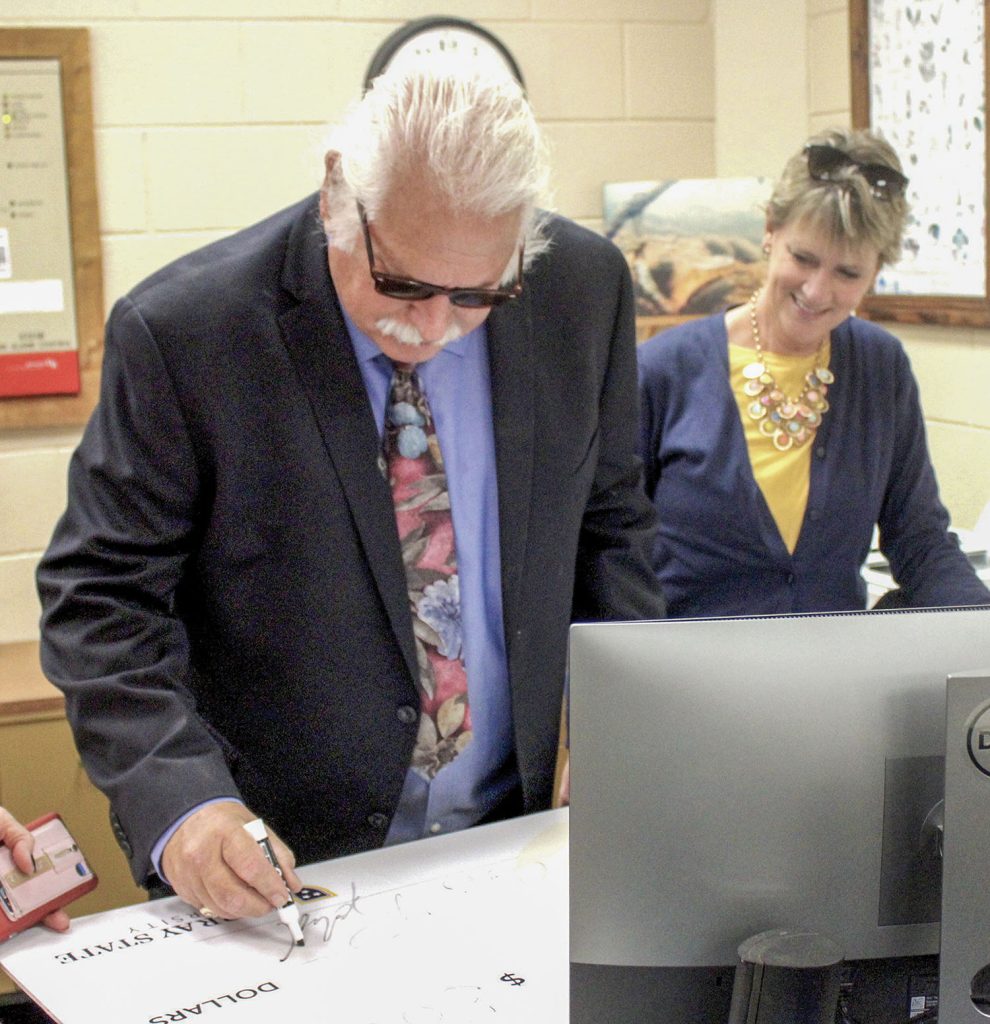 Capt. Bob Cherry Jr., 73, of Paducah, Ky., made the donation to Murray State University's Hancock Biological Station late last month. It will fund the purchase of an air boat and utility vehicle along with needed upgrades and repairs.
Hancock Biological Station, located on Kentucky Lake, recently celebrated its 50th anniversary. Since 1972, it has focused on education, outreach and research, primarily in the biological, chemical and environmental studies fields. Students and faculty researchers use it as a year-round base of operations for studying the lower Tennessee River's water quality and aquatic habitats. They also help visiting Boy Scouts and Girl Scouts, other youth groups and visiting school classes with their outdoor studies.
The missions are important to Cherry, an alumnus of the university. Cherry formerly worked for Tidewater Marine in the Gulf of Mexico before returning to western Kentucky. He was involved in the operation of the Dorena-Hickman Ferry, delivered yachts for customers and eventually ran his own diving and salvage business, Capt. Bob's Diving & Salvage, based out of Paducah, before retiring a few years ago.
Sign up for Waterway Journal's weekly newsletter.
Our weekly newsletter delivers the latest inland marine news straight to your inbox including breaking news, our exclusive columns and much more.
"I have grown up around here, and improving water purity is important to me," he said.
While Cherry said he has "been around the world twice" and worked in more countries than he can easily count, he said the Tennessee Valley and the waters surrounding the Land Between the Lakes National Recreation Area in western Kentucky and Tennessee are his favorite place to be.
"I can tell you anything you want to know about the Tennessee River," he said. 
In 2020, Cherry piloted a pontoon boat expedition with two friends along all 652 navigable miles of the river in order to help promote Explore TRV and the Tennessee RiverLine Project. He said he believes sharing some of his personal wealth with the center will help to build appreciation of its missions and aid in protecting the aquatic habitat for future generations.
The research facility grounds at the Hancock Biological Station cover more than 70 acres of woodlands surrounded by publicly owned forests and grasslands. The station offers opportunities for graduate-level university students and scientists to study all facets of river health, including the environmental impacts of wetland restoration, agriculture, strip mining, petrochemical processing, shipping and electricity generation.
One of the most notable functions of the station is the nearly 35 years of precise lake-condition monitoring that constitutes "one of the longest continuous water-quality data sets for a reservoir in the country," said Michael Flinn, who has served as director of HBS since 2019.
"This donation is extremely generous, and it's very unexpected," Flinn said, adding, "We could use every penny."
The center generates minimal income for its operations through providing water quality and other laboratory testing and renting out space in researcher and student cabins. While that pays the day-to-day bills, it is not enough to keep up with major maintenance expenses in a 50-year-old facility, he said.
"We were literally a month ago scratching our heads trying to figure out how we were going to get the money to fix up the dock," Flinn said.
In addition, he said, some water quality testing equipment is 18 years old, its boat fleet is aging and mattresses in the cabins are in need of replacing.
"It's going to have an immediate and direct effect on what we're capable of doing," he said of Cherry's donation.
Flinn said he hopes the opportunity to talk about the station's missions and needs and the recognition of Cherry's investment in it may bring about a renewed interest in private individuals and businesses supporting it.
"It shows people are willing to invest in something like this, and it makes a difference," he said.
Capt. Bob Cherry signs a $500,000 check representing his donation to Murray State University's Hancock Biological Station on the banks of Kentucky Lake in western Kentucky as Jennie Rottinghaus, the director of development for the College of Science, Engineering and Technology and the School of Nursing and Health Professions, looks on. (Photo by David B. Snow/The Paducah Sun – Reprinted by permission.)