Industry People On The Move — November 2022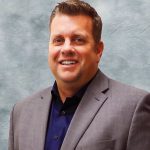 • Kristopher Franklin has joined Heartland Barge Management LLC as equipment sales and leasing manager. He has 25 years of experience in the marine industry with an operational background in both blue and brown water. Prior to joining Heartland, Franklin served in the Coast Guard, rising to the rank of chief warrant officer before retiring in 2022. He has had multiple operational tours on the Western River system, managing aids to navigation and environmental response. Additional tours include the Mobile Gulf Coast region and Washington, D.C.
Franklin received an associate's degree in wheelhouse management from West Kentucky Community & Technical College.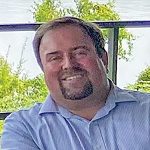 • Joshua Knichel has been named vice president-business development of Terral RiverService.
"With over 25 years of experience and knowledge of the marine industry, he has become a valuable asset to Terral RiverService both in M&A and development of our Delta Division in Houston, Texas," the company said in the announcement. "His leadership continues to help us grow as a marine transportation company."
Knichel also serves on the company's executive committee.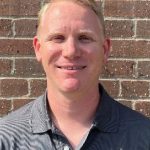 • Ryan Hentschel has joined The Shearer Group Inc. (TGSI) as a naval architect. He holds a naval engineering degree and a Master of Science in mechanical engineering from the Massachusetts Institute of Technology. His studies focused on naval construction and marine engineering with an emphasis in naval ship design, systems engineering and DoD acquisition. He is also a certified engineer-in-training in the state of Texas. 
Prior to TSGI, Hentschel began his naval career at Texas A&M University at Galveston, where he earned a Bachelor of Science in marine engineering technology and received a commission in the U.S. Navy in 2012. Most recently, he served as the docking officer of Pearl Harbor Naval Shipyard, where he oversaw the drydocking/undocking of various vessels, including fast attack submarines and Arleigh Burke-class destroyers. While at the shipyard, he also worked as a deputy project manager for the USS Charlotte engineered overhaul, a deputy project manager for the USS Chung-Hoon pier-side repair availability, and he earned his qualification as an engineering duty officer.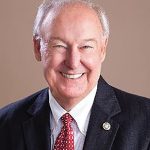 • Horace Horn, vice president-external affairs of PowerSouth Energy, was appointed chairman of the board of the Warrior-Tombigbee Waterway Association during the association's mid-year board meeting in Mobile, Ala., October 13. Horn has served on the WTWA board of directors and the executive committee for more than a decade.
• Larry Callais has been appointed to the board of directors of Conrad Industries Inc. Callais will serve as an independent Class I director, and as a member of the company's Independent Directors Committee, effective immediately.
Callais served as CEO of MC Bank from 1999 until 2021. He joined the bank in 1977. MC Bank is a Morgan City-based commercial bank with seven locations in south Louisiana. Among his many civic and professional activities, Callais has served as chairman of the board of the St. Mary Parish Foundation, served as chairman of the board of trustees of Teche Regional Medical Center in Morgan City and is a former member of the board of directors of the Louisiana Bankers Association. He is a Certified Public Accountant, on inactive status. 
"We are pleased to welcome Larry Callais to our board," said Johnny Conrad, chairman and CEO. Larry is well-known and well-respected in the business community in and around where Conrad has its primary operations. His skills and experience as a community banker and leader in the financial services industry will provide our board and management with important insights and perspectives."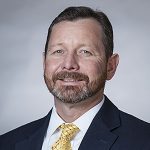 • Great Lakes Dredge & Dock Corporation (GLDD) announced the appointment of David Johanson as senior vice president-project acquisition and operations, and Christopher Gunsten as senior vice president-project services and fleet engineering.
The two positions will fill the roles previously held by David Simonelli, who retired September 16 as chief operating officer. Simonelli is overseeing the transition and will continue to serve the company as a consultant following his retirement.
Prior to his appointment, Johanson was senior vice president-Gulf region for GLDD. He has previously served as vice president and Hydraulic Division manager, and served as vice president, project director of Charleston Deepening Projects, which included the largest dredging contract ever awarded by the U.S. Army Corps of Engineers. He joined the company in 1994 as a field engineer and has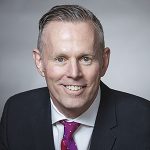 held positions of increasing responsibility in project management. He earned a Bachelor of Science in ocean engineering from Virginia Polytechnic Institute & State University and an MBA-finance specialization from the University of South Carolina. He is a current board member of the Western Dredging Association Eastern Branch and is a member of the American Society of Civil Engineers.
Gunsten has been the company's senior vice president-project services since October 2021. Previously he served as vice president-international operations, with responsibility for acquiring projects, providing estimation data and leading field supervision of work in progress. He began his career with GLDD as a field engineer in 1992. He received his Bachelor of Science in Civil Engineering from Rutgers University.
Lasse Petterson, GLDD president and CEO, said, "Dave and Chris have been invaluable members of the Great Lakes team, which is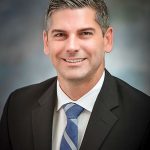 evidenced today by their new appointments. Each of them brings his own specialized expertise to the company as we grow and take on new and more challenging projects. We welcome Dave and Chris as important members of our executive team and are pleased that they represent the next generation of Great Lakes leaders."
• Callan Marine Ltd. announced the promotions of Chris Dearing to vice president of engineering and production and Oliver Jones to vice president.
Dearing brings extensive experience in the development and management of production and field engineering programs at some of the leading dredging companies in the nation. He will continue to lead the development and training of Callan's engineering personnel assigned to field-based and office-based roles. He is a graduate of Texas A&M University in College Station, Texas, with a Bachelor of Science in ocean engineering.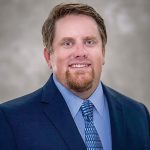 Jones is a 12-year veteran of the construction and maritime industry, with roles in design, project estimation and senior project management. He graduated from the University of Texas at San Antonio in 2010 with a degree in mechanical engineering.
• Jon Rodriguez has assumed the role of chief financial officer (CFO) of Manson Construction Company.
With more than 30 years of experience in the engineering and construction industry, Rodriguez has held several operating roles for mid-to-large-sized firms. Of those 30 years, he has spent 25 years as CFO for multiple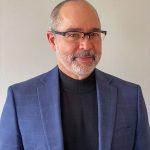 organizations. 
In 1987, he joined construction services firm Berryman & Henigar (now Bureau Veritas) and rose to the position of CFO. At Berryman & Henigar, he helped increase revenue by more than 25% and completed several mergers & acquisitions. In 2003, Rodriguez acted as the lead negotiator in the firm's sale to Bureau Veritas, where he was instrumental in the integration of five acquired companies, post-acquisition. 
Since then, Rodriguez has held several CFO roles in various industries, including technology, oil and gas and environmental remediation. Most recently, he served as CFO for GeoEngineers Inc.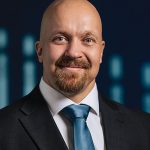 • The Steerprop board of directors has appointed Juho Huttunen director of production and a member of the Steerprop management team.
Huttunen is a longstanding shipbuilding professional who has gained valuable experience from previous positions with Finnish, French and German shipyards, as well as from his latest role as project manager at Steerprop. In his new position, Huttunen will be fully responsible for Steerprop's production, while his predecessor, Jukka Mäkilä, will take an advisory role and focus on the development of production methods.
• Daniel Ward was recently named chief of the project management branch of the Memphis Engineer District.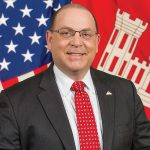 Ward joined the Memphis District in 2000 after graduating with a Master of Science degree from Arkansas State University and working with the Tennessee Department of Environment and Conservation for a year.
Ward began in the district's environmental branch, and he later served as project manager in the project management branch and as the district's outreach coordinator. In 2016, Ward took on the role of the Memphis District's executive assistant and congressional liaison. In this role, he was responsible for scheduling the executive office's day-to-day operations, which included project site visits, employee engagements and ceremonies, Mississippi River Commission hearings and other necessary engagements to ensure successful project delivery.
Finally, Ward played a critical role in the formulation and development of the Memphis District's 2028 Plan, the district's operating concept, district diversity, equality and inclusion initiatives and supervised the public affairs office by ensuring communication plans remained synchronized with command intent.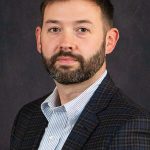 • Ian Mitchell has been named engineering division chief for the Louisville Engineer District. In this position, he will lead a team of more than 330 personnel responsible for the execution of engineering products for the district's civil works, military and environmental programs. He will also be a member of the Louisville District Corporate Board, responsible for developing and implementing strategic plans for the organization.
Mitchell has more than 15 years of experience working for the Corps. He previously served as the chief of the reserve branch, construction division and has served in various assignments throughout the district's engineering and construction divisions. Mitchell also served as the chief of engineering and construction division for the Chicago District as part of a four-month developmental assignment. He deployed twice to Afghanistan in support of the Corps mission overseas, spending more than 24 months deployed.
Mitchell is a registered professional engineer in Kentucky and is a graduate of both Corps Level II and III leadership development programs and the Kentucky Leadership P.E. Program. Mitchell earned both a Bachelor of Science degree in civil engineering and a Master of Engineering degree in civil engineering from the University of Louisville.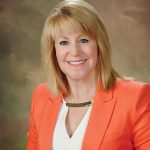 • Linda Murphy has retired as deputy district engineer for the Louisville Engineer District after more than four decades with the Corps of Engineers.
Murphy began her government career in 1978 as a civil engineer student trainee after graduating from Purdue University with a civil engineering degree and has spent most of her career in the Louisville District. Murphy held several different positions, including civil engineer, section chief, branch chief and division chief, before being selected to fill the dual-hatted role of chief of planning, programs and project management and deputy district engineer in March 2015, the highest civilian position in the district.
Before being selected to serve as deputy district engineer, Murphy deployed to Afghanistan in 2012 for 21 months and served as the chief of the water and infrastructure branch and Afghan National Security Forces program manager for the Transatlantic South District and the Transatlantic Afghanistan District.
• Matthew Leech has been named president and CEO of Ports America, the largest marine terminal operator and stevedore in the U.S. He succeeds Mark Montgomery, who retired but will continue to support the company in an advisory role.
Leech has more than 25 years of experience in the maritime industry. Previously, he was CEO and managing director for the Americas at DP World, a provider of end-to-end supply chain logistics. Prior to DP World's acquisition of CSX World Terminals in 2005, Leech oversaw key expansion initiatives for CSX World Terminals in his role as vice president-operations and development. 
• Norma Jean Mattei, board member at The Water Institute of the Gulf and member of the Mississippi River Commission, was recently appointed to President Joe Biden's National Infrastructure Advisory Council (NIAC). The NIAC was established in 2001 to advise the White House on how to reduce physical and cyber risks as well as improve the security and resilience of the country's critical infrastructure areas.
Mattei is a professor of civil engineering at the University of New Orleans' College of Engineering, has been active in the American Society of Civil Engineers (ASCE) for more than 20 years and was elected and served as ASCE 2017 president and chairman of the ASCE board of directors. She is an internationally known expert and leader in critical civil infrastructure and serves as the senior civilian member and one of two civilian civil engineer commissioners on the Mississippi River Commission, nominated by President Barack Obama in 2012.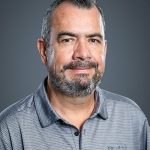 • Pedro Kelly has joined the Latin American sales team for Superior Industries Inc. He will be responsible for developing new dealers, distributors and agents to represent the manufacturer's crushing, screening, washing and conveying equipment.
Kelley comes to Superior after spending most of his professional career at Grupo Tracsa, a well-known machinery supplier to mining and aggregates industries throughout Mexico. He held numerous positions during his 25-year career there, including director of crushing and screening, general director of operations, mining and aggregate manager and branch manager. Kelley earned a degree in marketing and business administration from the Jesuit University of Guadalajara (ITESO). He lives in Guadalajara.