Last September, David Simonelli, then-chief operating officer of Great Lakes Dredge & Dock (GLDD), retired after 44 years with the company. Assuming many of Simonelli's responsibilities at GLDD were David Johanson, senior vice president of project acquisition and operations, and Christopher Gunsten, senior vice president of project services and fleet engineering. Simonelli remains with GLDD part time in a consulting role.
Simonelli, Johanson and Gunsten recently spoke with The Waterways Journal to discuss their time at Great Lakes Dredge & Dock, defining aspects of GLDD in particular and the dredging industry at large, and what the future may hold in terms of deepening and maintaining the nation's seaports and waterways.
Working at Great Lakes Dredge & Dock over the span of 44 years allowed Simonelli to literally see the world. Between 1978 and 1979, Simonelli's first job was as a site engineer on a new port project in Dubai. Mentors helped him hit the ground running from the beginning, Simonelli said.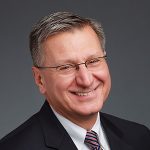 "The mentoring by many GLDD managers and captains helped me learn dredging and instilled the drive to constantly improve production," Simonelli said of that first role. "Fred Cobby, Johnny Zenga, Buddy Long and Fred Hazard, to mention a few of my mentors."
Get the latest infrastructure and dredging news in your inbox.
Powered by the Waterways Journal and International Dredging Review, our monthly Infrastructure Report newsletter covers dredging, construction and civil engineering.
In the years that followed, Simonelli was involved in overseas projects in Kenya and Colombia; the relaunch of GLDD's work in the Middle East with projects in Qatar in the mid-1990s; and projects in Egypt and Ghana in the late-1990s.
In addition to that, he oversaw projects and personnel throughout the United States, culminating in eight years as president of the company's dredging division and his last three years as chief operating officer. As COO, Simonelli led GLDD's response to the COVID-19 pandemic and managed the company's corporate headquarters relocation to Houston.
Technology Advancements
Reflecting on his early work with GLDD up to his retirement from full-time work last year, Simonelli said one of the things that stands out is technology, then and now.
"When I began my dredging career in 1978, vessel positioning was accomplished with physical ranges and lasers," Simonelli said. "Surveying with a single beam echo sounder and marking the fathometer roll was state of the art. I spent many hours breaking down sounding charts, drawing x-sections and calculating quantities with a hand calculator.
"I've witnessed the incredible advances in computing, positioning systems and bathymetry that have increased the precision of dredging and allowed data analysis to improve production and efficiency," he added.
Simonelli also noted the marked advancement in both automation and the size of dredges, with the maximum load capacity of GLDD's hopper dredges increasing fourfold over his career.
"Great Lakes hopper dredges increased in size from the 3,600-cubic-yard Manhattan class to the 6,500-cubic-yard Liberty and now the Ellis Island at 15,000 cubic yards," Simonelli said. "The power and capability improvements have been remarkable."
Cutterhead dredges have also advanced, Simonelli said, with current dredges able to cut through rock that 30 or 40 years ago would have required drilling and blasting.
Safety Culture
Another major advancement Simonelli noted was the safety culture at GLDD.
"During the first two-thirds of my career, safety was a 'check-the-box' for me and often interfered with operations," he said. "That changed in 2005 when we were introduced to the incident-free safe work culture that transformed how Great Lakes executes work and conducts business."
GLDD leadership first learned of IIF—the "Incident & Injury Free" system—in early 2005, and the company had conducted internal interviews to assess the approach to safety at all levels of the organization. Then a fatality on a work site that summer rocked the company from top to bottom and led to the new safety culture that has since transformed GLDD operations.
GLDD measures its IIF incident rate by dividing the number of injuries and illnesses by total hours worked, then multiplying the quotient by 200,000. After implementing its IIF culture, GLDD's recordable incident rate dropped from a high point around 8 to 0.63. Likewise, the company's lost-time incident rate has dropped from 4.5 to 0.20. Simonelli put those numbers into perspective.
"Thirteen hundred more GLDD employees would have been injured at work if we hadn't changed the safety culture in the company," he said.
And the company's safety culture is much more than just a list of policies or dos and don'ts, Gunsten added.
"At GLDD, safety is a core value, and safe operations are integrated into everything we do," he said. "In that regard, safety is most certainly a team sport. Every portion and person in the organization plays a role in supporting our safety culture and safe operations. We know that it takes vocal and active commitment from management at all levels to enable our teammates on the front line to work safely."
Galveston Bay Rescue
That culture and commitment extends even beyond GLDD crew members, as demonstrated by the crew of the dredge tender Master Dylan late last year. In November, while working in Galveston Bay, the crew aboard the Master Dylan spotted several people in the water after an oyster boat caught fire. The Master Dylan crew responded, pulling the stranded mariners from the water and alerting the U.S. Coast Guard.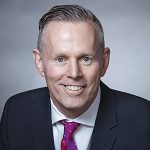 "The actions of the crew of the Master Dylan were an incredible display of care and compassion for their fellow mariners," Gunsten said. "That care and compassion for each other is at the core of our safety culture. The crew of the Master Dylan sprang into action because it was the right thing to do. At GLDD, we know that keeping ourselves and our coworkers safe is also the right thing to do, and we aspire to do that every day."
Simonelli said other dredging companies have also greatly improved their safety cultures of late, but it's not universal.
"I would actually like to see the Corps of Engineers place more value on a firm's safety performance and technical qualifications when awarding work," he said.
Fleet Expansion
The trend toward safer operations has also coincided with a dramatic string of new builds, with three new hopper dredges due out in 2023, and several others in 2024 or 2025. New cutter dredges and clamshells have also come on the market recently. Great Lakes will welcome the hopper dredge Galveston Island in 2023, with a sister vessel, the Amelia Island, joining the fleet in 2025.
"In my 44 years in dredging, I have never seen this level of fleet investment," Simonelli said. "The U.S. dredging industry is stronger than ever and capable of meeting the government's and private industry's dredging demands. No question."
With the expansion and modernization of its fleet, Great Lakes is quite busy throughout its three dredging business lines of maintenance, beach renourishment and capital works.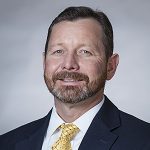 "Great Lakes Dredge & Dock is known for its capability to perform on the most complicated projects," said Johanson, who focuses on securing projects and operating the dredge fleet. "We embrace the challenge to complete these types of projects, while maintaining our 132-year legacy of never failing to complete a project. To me, this currently includes long-distance pipeline projects and port improvement projects."
Johanson said, for current beach renourishment projects in New York and New Jersey, that means, at times, pumping dredge material a whopping 40,000 feet.
"From the time the cutter suction dredge digs the material and pumps it into a pipeline, it can take as long as 40 minutes to reach the other end of the line on the beach where the material is needed," Johanson said. "Additionally challenging, we are performing the work in the worst offshore weather season—winter in the Northeast."
What's more, GLDD is involved in channel expansion and capital projects in the Houston Ship Channel, the Corpus Christi Ship Channel and the Port of Virginia's Thimble Shoals Channel.
"Each deepening or port expansion project has unique challenges that make them exciting to bid and execute," Johanson said. "We are privileged to have great clients like the Corps of Engineers and port community who understand the generational impacts of projects like these, and that is why we always like to say, 'It all starts with dredging.'"
Caption for top photo: The dredge Galveston Island, being built by Conrad Shipyard.