Industry People On The Move—March 6, 2023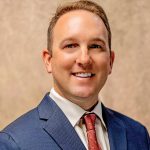 • Blessey Marine Services announced that Grant Haney has been promoted to vice president of marketing-clean products. Haney joined Blessey Marine in 2011 and served his first few months as a deckhand working on the water and learning the industry. Thereafter, he moved into the office and immediately began several rotations in the operations department, including crew travel and dispatch, while finally moving into marketing as fleet manager for the past several years.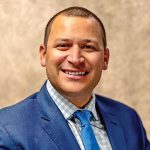 Blessey also announced that Tyrell Henley has joined the company as director of marketing. Henley has a broad scope of knowledge across all liquid products offerings, especially black oils and bunkering, and his experience initiating, building and managing client relationships will complement Blessey's long-established marketing professionals. With more than 13 years in the industry serving major oil companies, bunkering entities and fuelers, Henley will offer a new perspective as Blessey looks to the future of the inland liquid sector. He will be based out of WEB Fleet in Channelview, Texas.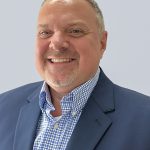 • Michael Murzi Jr. has joined Laborde Products as the company's new marine sales manager. He brings more than 10 years of experience in the marine industry and more than 30 years of experience in sales, customer service and business development.
In his new role, Murzi will be responsible for overseeing Laborde Products' marine sales team and developing strategies to drive progression and profitability. He will also work closely with the  company's key partners to ensure customer satisfaction and identify opportunities for collaboration and growth.
"I am excited to join Laborde Products and work with such a talented team," Murzi said. "I am extremely passionate about the marine industry and believe that Laborde Products has a unique offering that can help our customers succeed. I look forward to leveraging my experience and relationships within the industry to help drive growth and deliver an exceptional customer experience."
Trace Laborde, vice president of sales at Laborde Products, said, "We are thrilled to have Michael join our team. He brings a wealth of experience and a customer-centric approach that aligns with our values. We look forward to working with him as we expand and provide our customers with the highest level of service."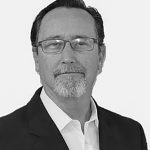 • Ken Gentle has been named vice president of repair at St. Johns Ship Building, Palatka, Fla. He will lead the yard's production and project management teams. Gentle has more than 40 years of extensive marine repair experience.
"Kenneth comes to us with over four decades of industry experience and will head our diversified customer base of repair projects to include our own drydock, which will be mechanically upgraded and refitted to improve haul-out capability," said Jeff Bukoski, president of St. Johns Ship Building.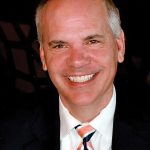 • Frank Collins has been named senior defense adviser for the Shipbuilders Council of America, overseeing the organization's national ship repair, security, industry workforce development and education initiatives.
Collins is an accomplished strategic business consultant with more than 36 years of public and private sector experience in the ship repair industry. He served as CEO of United States Marine Preservation, was a principal government relations representative for ship repair at BAE Systems Ship Repair and was senior vice president at United States Marine Repair, where he sat on the executive operating committee. Collins also served as a vice president of the Carlyle Management Group, and he previously spent 13 years working on Capitol Hill as a chief of staff for a member of the Defense Appropriations Subcommittee and as district director for a member who served on and later chaired the House Armed Services Committee.
"Continued geopolitical issues have demonstrated the need for the U.S. to build and maintain a strong maritime fleet in times of conflict and in times of peace," SCA President Matthew Paxton said. "Frank's nearly four decades of experience working in naval operations and national security policy will be critical in advocating on behalf of our industry."