For the sixth year, 40 of the industry's future leaders were honored at the Inland Marine Expo with the "40 Under 40" award, which recognizes individuals for their outstanding contributions to the inland marine transportation industry in a variety of fields. All 40 honorees were nominated by executives and peers for their hard work and dedication to the industry.
Over the course of 10 weeks, The Waterways Journal is featuring recipients. This week we recognize Strickler Adams, Allie Adams IV, Michael Alfortish and Brandon Austin.
Strickler Adams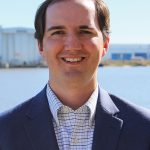 Strickler Adams, 33, is director of marine logistics for Cooper Marine.
In that position he is entrusted with the logistics management of a fleet of more than 450 hopper barges and 21 towing vessels. He also manages Cooper Marine's team of logistics professionals and dispatchers.
Adams began his career with Cooper Marine in 2013 as a management trainee, where he first learned the company's barge line operations as a line-haul deckhand. Later, he served as logistics coordinator and most recently as sales manager.
Adams' management has helped Cooper Marine maintain and strengthen its position as a major towing provider for the Tennessee-Tombigbee Waterway along with overseeing the company's operations on the Gulf Intracoastal Waterway and Illinois, Arkansas, Cumberland, Black Warrior, Tennessee, Tombigbee, Mobile and Mississippi rivers. He has overseen significant growth of the company's fleet of barges and towing vessels, said James Fowler, managing director for Cooper Marine.
Additionally, under Adams' leadership, a new digital management system was designed and implemented to streamline the ordering, logistics management and billing for Cooper Marine. The new system provides customers with more real-time information related to their shipments and allows the company to offer some of the industry's highest levels of customer service, Fowler said.
"Strickler's work ensures that steel manufacturers have the raw materials needed to produce steel and the means to ship their finished goods via the inland waterway, that forestry exporters can get their products to international markets via the Gulf's deep-draft ports, that aggregate is reliably moved along our nation's waterways for the construction of our nation's infrastructure, and much more," Fowler said.
Adams is a graduate of the University of Alabama, where he majored in finance and earned his Bachelor of Science degree from the Culverhouse College of Commerce and Business Administration. He is a resident of Mobile, Ala., and is married to his wife, Carrie, and has a son, Ma'on, and daughter, Mary Ann.
Allie Adams IV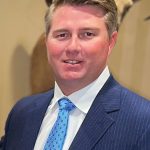 Allie Adams IV, 37, is vice president of Sewart Supply.
Sewart Supply is a 53-year-old company founded by Adams' grandfather in 1969.
Andy Walker, Sewart Supply's vice president of operations, noted Adams' strong commitment to the employee base, which he said has built a trusting work environment.
"This environment has resulted in multiple 40-year employees with all employees knowing they are a part of a special organization at Sewart and aiming to reach the 40-year mark as well," Walker said.
Walker characterized Adams' leadership as exceptional and added that his character sets him apart.
"Allie treats everyone with respect and generally wants to help everyone he meets," Walker said. "He has created an environment that allows people to strive to attain more and grow with his full support to help you reach your goals.  Allie has a unique ability to be the calming voice in a room of chaos and the loudest supporter for those he pushes to succeed."
Kyle Buese, president of Campbell Transportation Company, said in the more than 14 years he has worked with Adams, what has impressed him most is Adams' professionalism and service-oriented style.
"The best way for me to describe Allie is as a very responsive, determined, solutions-oriented service provider and leader to the marine industry," Buese said. "His customer base is diverse and includes most inland waterway operators. I'm certain that if you ask each of his customers about Allie, they will have a story about how they had a problem to solve and that Allie worked with them in finding the right solution. He does this through exceptional listening skills and his leadership of a team at Sewart that reflects his values. His success speaks volumes through the scale and loyalty of his customer base. The growth and continued success of Sewart is also a reflection of the leadership of Allie Adams IV. His innovative style and leadership at Sewart is continuing to push our industry toward better solutions."
Michael Alfortish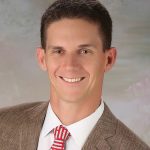 Michael Alfortish, 37, is director of Southern fleets and facilities for American Commercial Barge Line.
Alfortish began his career with three years of engineering consulting work in New Orleans, followed by nearly a decade at C&C Marine & Repair in Belle Chasse, La. During his time there he gained experience in all facets of inland barge fabrication and repair, including managing new construction projects and leading barge repair and barge blast and paint operations, said Jonathan Dunn, director of corporate communications for ACBL.
Since joining ACBL more than a year ago, Alfortish has continued to excel in his field, Dunn said. He currently leads ACBL's fleeting operations in the Mississippi River from Port Allen, La., south to Harahan, La. (five fleets), Mobile, Ala., and Houston, Texas.
"He has demonstrated excellent leadership skills, implementing new strategies and solutions to optimize the company's operations and improve its bottom line," Dunn said.
Dunn also praised Alfortish's dedication to his work and "exceptional leadership abilities."
Brandon Austin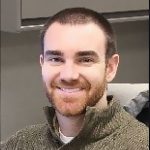 Brandon Austin, 36, is vice president of river sales and logistics for Marquette Transportation.
Austin joined Marquette in 2013 as a logistics coordinator to learn the ropes of the river industry. Six months later, he was promoted to logistics manager.
Austin served as logistics manager for six years before being promoted to vice president of river sales and logistics in 2019. In his role, he leads the team of river logistics managers who are in constant communication with captains and customers to ensure that everyone's expectations are met, said Jeff Hudson, chief human resources officer for Marquette Transportation.
Austin and his team manage logistics for Marquette's river division fleet of more than 60 towboats, ensuring safe and efficient movement of hundreds of barges moving millions of dollars in cargo.
"Brandon is committed to his team's success and has developed and promoted several members of his team since moving into a leadership role," Hudson said. "Brandon is unwavering in his commitment to Marquette, our mariners and our customers."
From left, Strickler Adams, Allie Adams IV, Michael Alfortish and Brandon Austin.